Culture
Letter From Porthcawl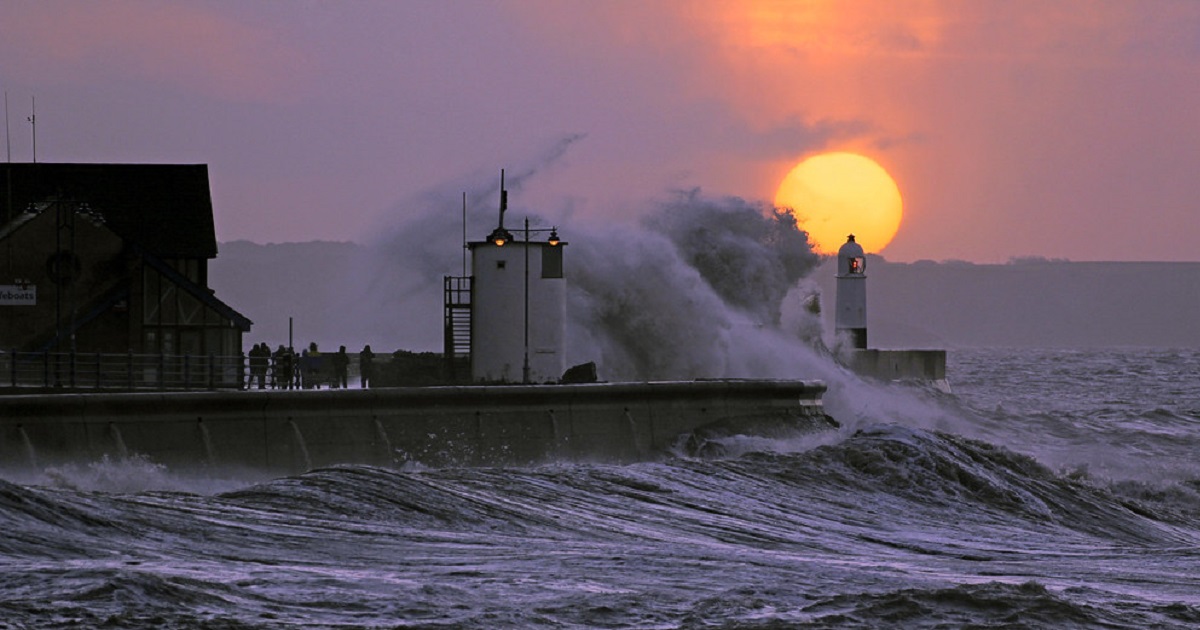 Brian Roper
The jewel of Bridgend County Borough, there not being much competition, Porthcawl is a place of three parts, a "town" and two villages now conjoined but still seen as distinct by longer standing residents.
A town of 16,000 who could half fill the Cardiff City football ground, half are reportedly Christian.
A retirement home where 1,460 are 80+ years old and 1,148 are 0-9 and where 78% were born in Wales but not necessarily in Porthcawl since for many the town is their long planned and saved for retirement destination, including a shy Anglo-Crachach, who did not have to save up for so long and are rarely seen "in town".
A frontier town swivelling between land and sea and straddling the tribal frontier between Swansea and Cardiff.
We are now tied to Cardiff via the new Metro, the very end of a transport umbilicus, it will still take the X2 bus 80 minutes to make the journey, and don't plan to travel late, but we are to have a bus station for the first time in a generation.
A town derailed by Beeching where, as in Dylan Thomas' Laugharne, some got off the bus and forgot to get on again.
A seaside cul de sac with seven beaches some bearing Blue Flags and a sewage pumping station which does not.
They have a tidal washing machine for a neighbour, not really a practical substitute for the indoor pools to be found elsewhere in the Borough, only one of the reasons why the Council is not universally loved.

Boom times
We have a sea that feels like an ocean. A modest eighteen-mile swim, surf, paddle or sail to Lloeger, if you feel the need.
On guard a coastwatch lookout tower, the RNLI with two boats – that's how dangerous it can be – and a "lighthouse" which regularly figures on newspaper front pages as it appears to be almost overwhelmed by storm breakers made even more menacing by the overstatement of its height. It is the Danny De Vito of lighthouses.
We had a coaldocks before Barry was invented and Cardiff woke up to became one of the largest in the world.
A tourist town with a mega caravan site and a funfair.
Opened in 1920 for returned US troops it was a place for recuperation "over there, over there". It was named in honour of New York's Coney Island.
After the Second World War soldiers were again in residence, first The Welsh regiment (15th Batallion) and then the Belgian Armoured Car Division.
Boom times began in the 1950s especially during "Miners' fortnight" when south Wales coal production ceased. There were fireworks and RAF shows and top-bill boxing matches with one being dubbed "The brawl in Porthcawl" long before "The rumble in the jungle".
Pro-darts and snooker enjoyed massive popularity and the "athletes" became cult figures in Porthcawl, as elsewhere.
The opening of the M4 increased footfall and soon the accents of the English North and Midlands would be heard.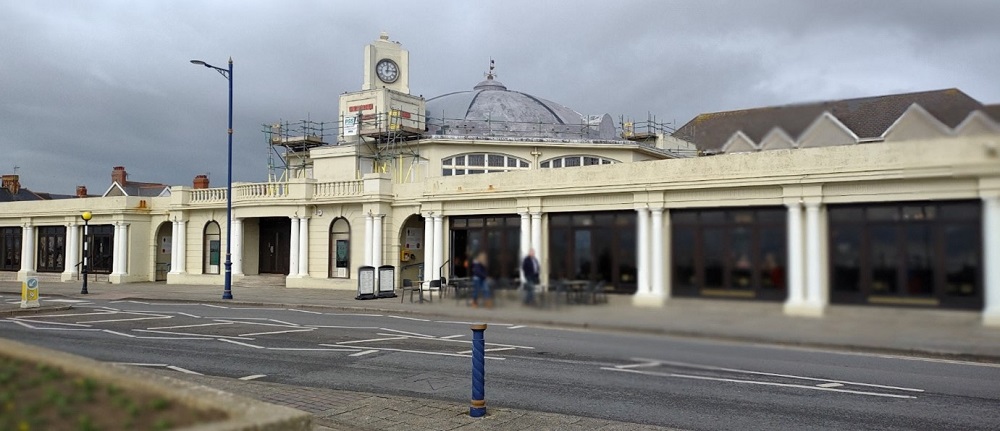 Summer's evening thrumming
Visitor numbers dropped in the mid to late 1990's but post-Covid day visitors swirl through the town, coffee if not café society has arrived and the surviving eateries are still surviving and the two seafront 3* hotels are under new management and form a backdrop to the passeo of a summer's evening thrumming with replica "Adele" and ersatz "Tom (Jones)".
The usual range of budget and charity shops is peppered with independent shops some of which outlast the rent-free initial period.
The jewel of the town is its Pavilion, soon to be "Grand" again.
A place to find acts on their way up, but, more often, on their way down but good semi-pro music is ubiquitous and the jazz scene is strong.
The COOP, mainstay of many a small town, is now under competitive threat as the new Aldi nears completion, Waitrose having lost the bid.
Cellophaned altars
A town in Wales but not a Welsh town if Welsh speaking is a requirement.
A place where some visitors have forgotten that Elvis left the building on 16 August 1977 and many residents leave them to it.
Nearly as many churches as pubs with comparable congregations, Gilgal and Noddfa  compete against The Beachcomber and The Cabin.
A place of memoriam marked by cellophaned altars of forever flowers, forever resisting decomposition and strangling the thrift and mallow.
This is a place of condensed inequality.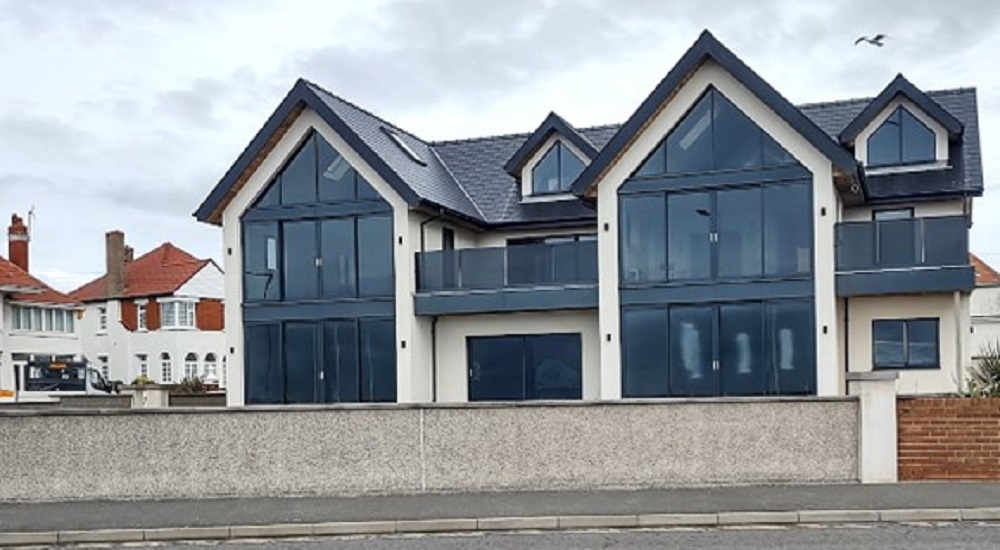 Abandoned
The faux Malibu mansions and the unimproved social housing lie in close if not harmonious proximity.
Zoopla says a Detached house is on average £446,053, a Semi-detached-£307,184, A terraced- £246,418 and flats-£190,580.
This is way beyond the reach of many who visit the town and gaze longingly at the many estate agent windows, blag a viewing out of curiosity and can never proceed.
Why then are there so many properties seemingly abandoned, some for a generation, residential and commercial?
The reasons are many and various: Off-shore interests, messy probates, (very) long view investors, planning blight, untraceable owners and inheritors, mortgage foreclosures, incarceration, hospitalisation, in long term care, mental incapacity, lost interest and the cash strapped?
Who Knows?
Who cares?
Seemingly not those with a legitimate interest but a reluctance to enquire and enforce.
This slideshow requires JavaScript.
(Well) Hidden charms
The beauty here is not in the man-made, it is there…and there, in the marine diorama, in the dunes and slacks, amongst the orchids and the marram.
No Herring gulls, your chips and ice cream are safe here. Here we are more refined and the kiss-me-quick is corralled and occasional bursts of civic overexcitement are responded to, as soon as the Police station opens.
This is a place of surfers for some of whom the tide has turned, and third age students still busy lecturing others.
A place of dreams and of memories, a place of lost boys and sharp elbowed ladies, of dodgy politics and shadowy operators. The good-doers and the no-gooders in parallel worlds.
A place of (well) hidden charms, a place of potential and great promise, both usually unfulfilled. A town never, quite "In Bloom" but "regeneration", fourth recession around, is amongst us, we are saved and ever so grateful. Are we to be "levelled up"?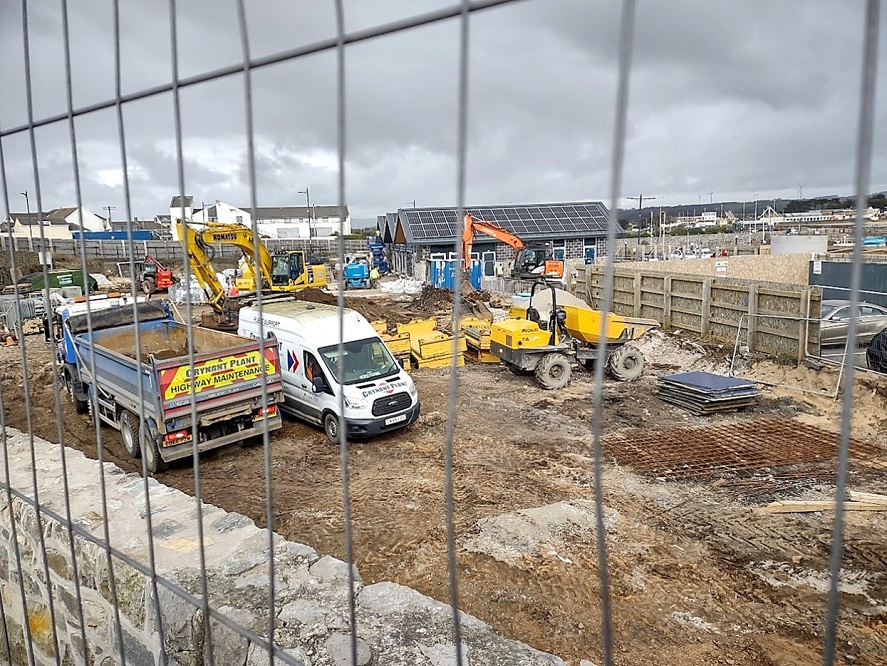 Dogshitted ginnels
This is a place of seasons, all in one day.
Summer beckons.
The locals reclaim the dogshitted ginnels and unloved byways blinking as they emerge from hibernation.
The pancake is trowelled on, the blotches and thready veins, the plucky sunspots and the no longer fashionable moles are masked. The chorus line reforms, all bluster and show. Out into the blinding light we go, arm in arm, faking sincerity.
The population expands, in many senses, as the prairie of derelict land finds its vocation, as parking.
I live within strolling distance of the Fair.
On a clear summer night when the Severn Sea is taking a rare rest, above a rumble of Parlyaree Wenglish and flattened English vowels. I can hear the strains of "…glad all over, I'm glad all over…"- "Have I the right to love you…"  and "tainted love…".
Better the winter. Come then. Join the shorts and anorak peregrinatio-to find God and Mammon and paddle for a Christmas charity, Hypothermia UK is popular.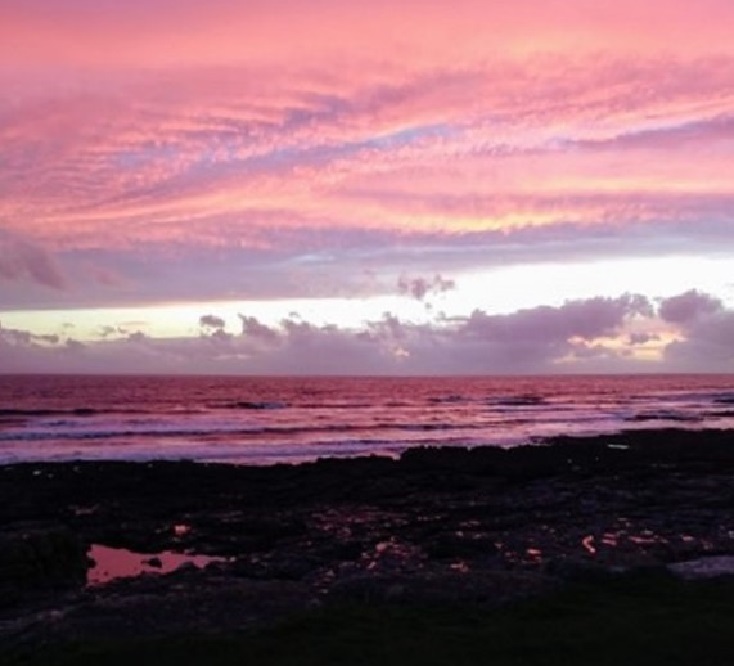 Rain of differing sizes
I live in a seafront house with Southerndown to the east from where the sun rises arcing around to what is left of Swansea after the Luftwaffe's last visit.
Even on not so clear days I can see the English side, from Minehead where the 'obby 'orse still prances to keep the Norsemen at bay and over to the Little Hangman still budding on the horizon where they are, once again, hunting the Earl of Rone.
And over all glowers the moor of the Exe, mantling like a hawk over prey.
And on clear nights I can read the lights and the navigation buoys and I can set my inner watch to the pulse, four times every fifteen seconds, of the Foreland light as it sweeps the estuary.
The tide is sensed, turning now, the wind is rising, from the West-usually, rain bearing-usually. Rain of differing sizes already masking the Mumbles or soon to do so as the waves, with little provocation, head butt the limestone ledges as they have since before Paviland was occupied.
I hope to still hear the sea singing in its chains for a while longer as I turn to face the sunset.
You can discover other 'Letters from' on Nation.Cymru by following the links on this map
---
Support our Nation today
For the price of a cup of coffee a month you can help us create an independent, not-for-profit, national news service for the people of Wales, by the people of Wales.