Culture
Letter from the Tywi Valley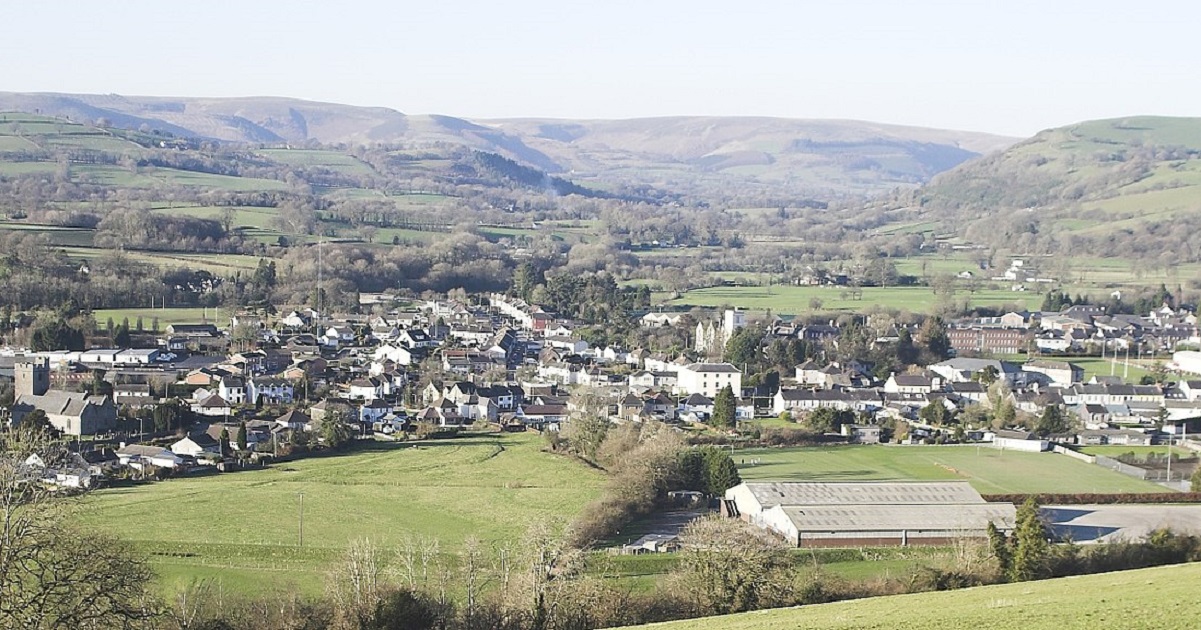 Dr Lyn Davies
A few weeks ago the towns and settlements of this glorious river valley were awash with red, green and white bunting, Welsh flags and Mr Urdd posters celebrating the Urdd Eisteddfod, that great week-long event held this year in nearby Llanymddyfri.
Thousands of people from all over Wales celebrated their Welshness in competitions, gigs and many varied events.
This 'youth' festival also properly featured the Welsh language learners who never cease to amaze, as they play their key role in keeping the banner flying for a language that refuses to be anything other than tenacious.
The many thousands here during the week were visiting a beautiful part of Carmarthenshire which is very rich in culture and history.
The town of Llanymddyfri is associated with the executed Llywelyn ap Gruffydd Fychan (a statue of whom stands adjacent to the hill-top ruins of Llandovery Castle) and Y Ficer Prichard, the famous cleric and poet who wrote Canwyll y Cymry.
The town was also home to the Tonn Press, a prestigious early nineteenth century Welsh literary printing office, and to the Black Ox Bank, a famous early Welsh bank.

Rural life
Carmarthenshire, more widely, is the county of the learned Physicians of Myddfai, the great hymn writer William Williams, Pantycelyn and of D. J. Williams, one of the greatest Welsh language writers of the twentieth century, who brilliantly chronicled rural life in Hen Dy Fferm (The Old Farmhouse) and Storiau'r Tir (Stories of the Land.)
There is poetry and meaning in the place names hereabouts. Start to list them and soon you'll have a sort of found poem.
Explore the Ordnance Survey Landranger 146 map and you'll find Maes y Gwandde, Caeau Bychain Bach and the nearby Caeau Bychain Mawr.
There's Cefndeudrum, Tirpaun, Esgair Llaethdy, Lletyrhyddod, Coed Caer Bedw, Glangwydderig, Cnwcdeilog, Gorllwyn-fach, Cwm Ydw and Blaen Ydw and the simply beautiful Cwm Clyd.
This area is my home, where I've always felt I belong. My roots on both sides of my family are to be found here (in the main).
The towns of Llandeilo and Llandovery, as well as the village of Llangadog have changed immeasurably during the period of some thirty-six years I've lived here, from my secondary school days in Llandeilo Grammar and also attending Tregib Comprehensive, in Ffairfach, Llandeilo, which is nowadays called Ysgol Bro Dinefwr.
Good will
Bethlehem, close to our home has most certainly changed.
There was a time when the small village – which has an evocative Biblical name and is overshadowed by Garn Goch with its significant Iron Age Hillfort – was almost 100% Welsh speaking.
Sadly, the reverse is now the case but the good will shown by so many who have moved here towards our culture and language can be refreshing.
The Llandeilo of my youth was often Anglicised beyond belief – many of the teachers in the Grammar school were Welsh speakers and even deacons in local chapels – and yet the atmosphere in school was anything other than reflective of the rich agricultural and culturally rich area in which they lived.
This too has changed for the better.
I hope with all my heart that Llandovery and its environs will reap great benefits from the visit of the Eisteddfod. events.
I'm sure they will! Long gone are the days of English first as the language of advancement in the world.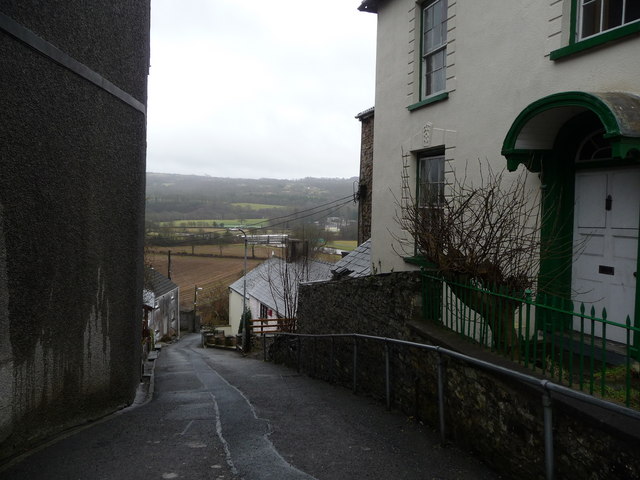 Sacred
The marvellously quilted patchwork of farmed land that has taken centuries to create carries with it vital links between land and culture as well as family life. It is for us who live here a sacred, special place.
The proposed pylons that are mooted to cross more than sixty miles of open Welsh countryside are a dark cloud over the area. It's cheaper to carry electricity in this manner than it would be to carry the energy underground.
We cannot believe that such natural beauty would be desecrated in this way. What of farming land? What of tourism, which is so vital to the area?
Opposition
This has galvanised local opposition to a level I've not seen in a long, long time.
When the Urdd National Eisteddfod was in full flow so too was the production of colourful t- shirts emblazoned with the words "Cofiwch Ddyffryn Tywi."
These were sold and worn as stark reminders of what could happen here.
But hey, the week of the Urdd's visit to this special part of Wales was positivity personified – ymlaen Dyffryn Tywi!
Enjoy more 'Letters from' by following the links on this map
---
Support our Nation today
For the price of a cup of coffee a month you can help us create an independent, not-for-profit, national news service for the people of Wales, by the people of Wales.