Culture
Letter from Tokyo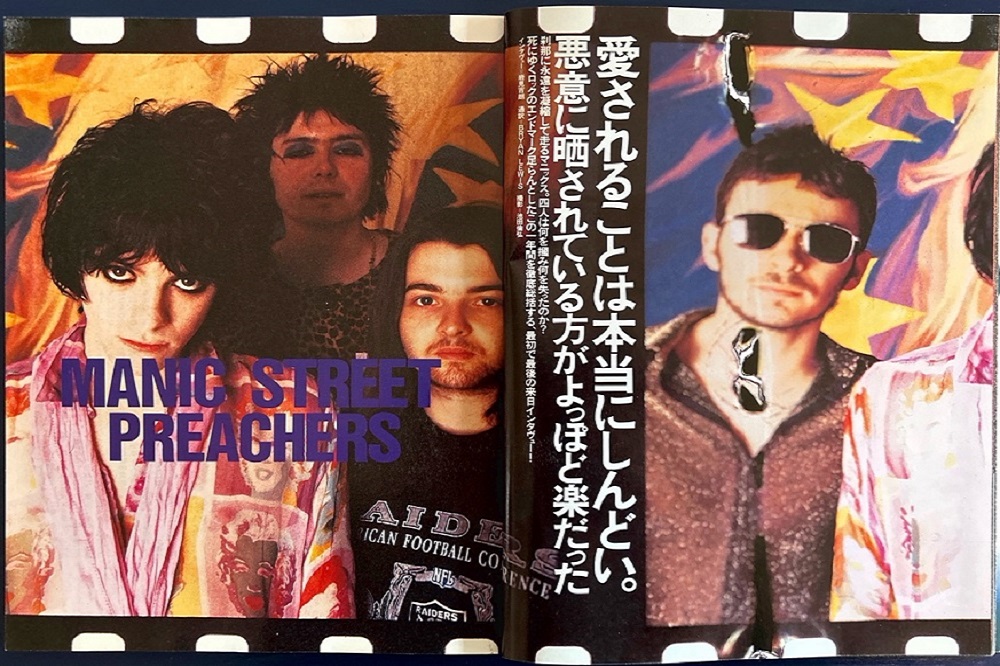 Luke James
The Tokyo neighbourhood of Jimbocho is Japan's answer to Hay on Wye.
Bookshelves full of yellowing paperbacks line the side streets and bundled volumes are stacked in front of around 200 shops, each one of them an Aladdin's cave.
Antique and second hand book dealers are interspersed with shops specialising in maps or magazines – not all of them clean – book cafes and book hotels.
It transpired I'm not enough of a bibliophile to stay in a book-themed capsule hostel where we had made a reservation for a 'double room' barely big enough to stretch out your arms to read at night.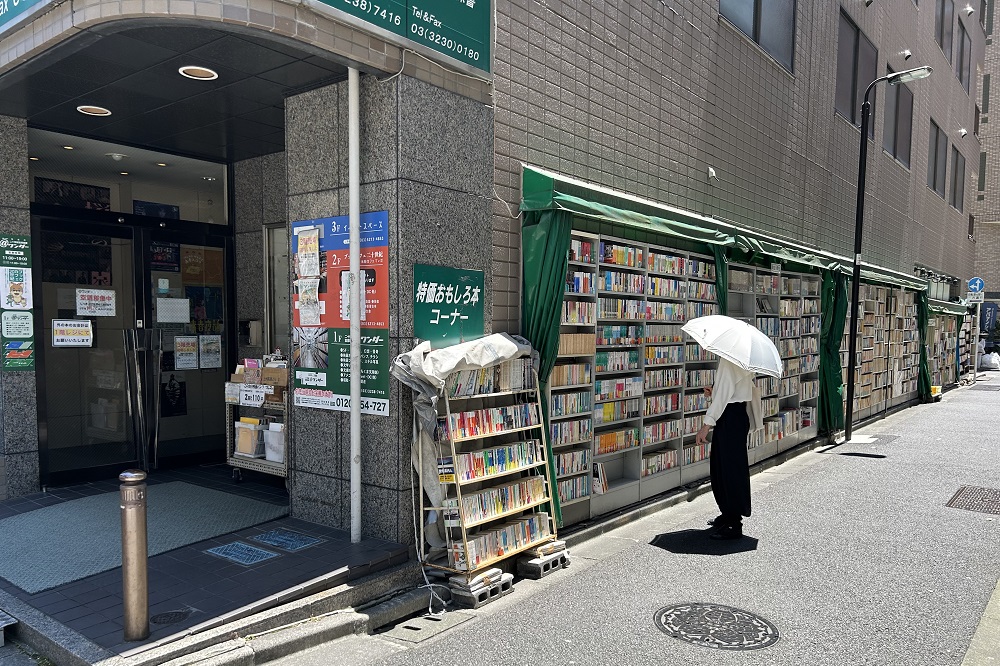 But after two days spent zigzagging around rushed "salarymen", having my eyes assaulted by adverts and competing for shade with other "gaijins" foolish enough to visit the world's busiest city during a heatwave, Jimbocho was an oasis in the desert.
Just leafing through old books was enough to restore a sense of zen, even if I couldn't make out a single one of the 'kanji' symbols forming vertical sentences.
The experience may even have been heightened by the absence of my usual urge to buy them all.
We did eventually find a shop selling antique foreign-language titles, many seemingly for decorative use, including a dusty guide to grammar in Celtic languages.

Treasure
It was though the shops filled from floor to ceiling with old magazines which held the real treasure for Welsh visitors.
Browsing a shop specialising in magazines from the heyday of the music press suddenly brought to mind the Manic's tours of Japan in the 1990s.
The iconic video to Motorcycle Emptiness was filmed during their first visit to the country in 1992, with James Dean Bradfield railing against consumerism under the "neon loneliness" of central Tokyo's Shibuya Crossing at rush hour.
The sea of umbrellas helping the band to evade local officials after failing to secure a filming permit.
I started flicking furiously through the spines of various local titles to try and find one from the tour before giving up and pushing a translation on my phone towards the woman behind the counter.
While we might not have shared a language, we seemed to have been united by a taste in music.
She immediately stood up and headed off to a corner of the shop, emerging a minute or so later with a plastic-wrapped copy of the 21st edition of Rockin'on magazine from July 1992.
There on the cover of this Japanese magazine are the boys from Blackwood, relegating an interview with Pearl Jam to the inside pages.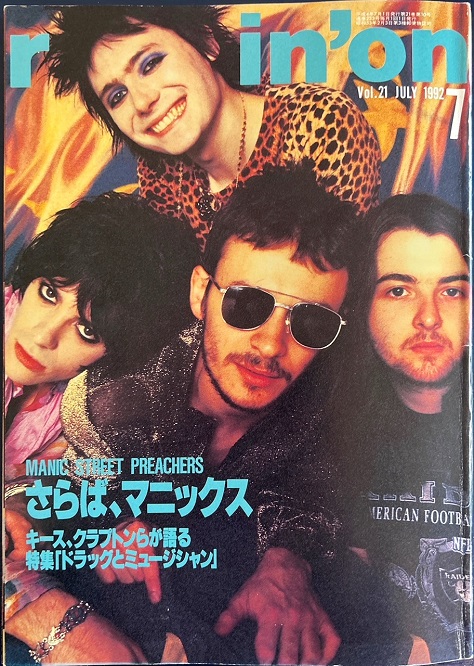 Nicky Wire once said he couldn't understand the Manic's success in Japan because "we're quite a difficult band in translation."
But flicking through this ten page time capsule in a language I didn't understand made it easy to understand how the magnetism of the young Manic Street Preachers alone was enough to connect with people from anywhere in the world.
"Japan had fallen in love with the Western promise of the Manics' pretty boy rock 'n' roll," as Martin Power puts in his biography of the group, Nailed to History.
Football
And it wasn't just Welsh music that was big in Japan at the time either, but Welsh football too.
Just three weeks after the last of the Manics' five tour dates, the Welsh football team arrived to play Japan and Argentina in the Kirin Cup as part of their preparations for the 1994 World Cup qualifiers.
When my partner pointed out another shop in which she'd seen a stack of old sports magazines, I was determined to unearth some relic of one of the great curiosities of our national football team's history.
It didn't take long to locate an almost complete run of Japan's 'Soccer Digest' magazine and the editions which bookended the tournament.
My hand trembling as if I was an archaeologist about to unearth the holy grail, I opened a glossy pullout guide to the cup to see Southall, Hughes, Giggs, Rush and Saunders in their prime, sporting classic Hummel and Umbro kits, and the beautiful old FAW crest next to the Japanese word for Wales. Jackpot.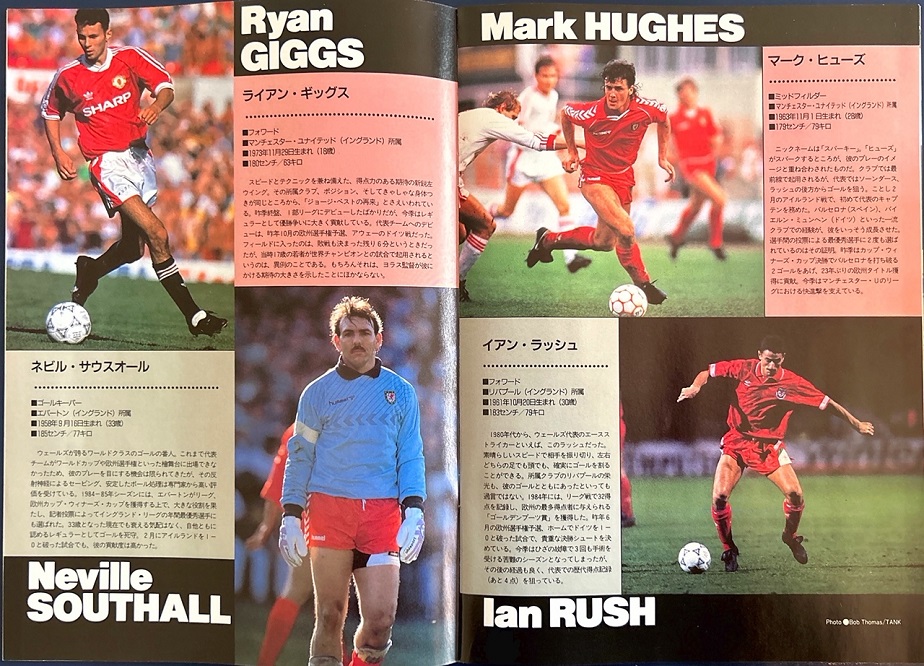 A further four-page black and white guide is dedicated to Wales in the main magazine, giving a Japanese reference for an area the size of Wales, the height of Yr Wyddfa and the etymology of "Welisc" as part of a brief history of our "unique culture" as well as our football heritage. If Google Translate it to be believed.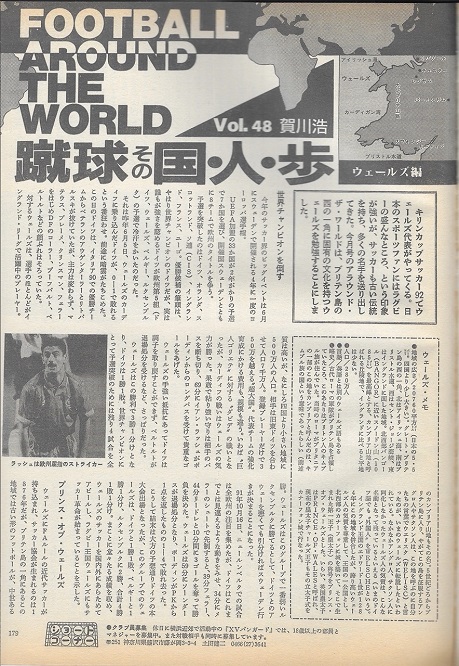 Readers whose interest had been piqued could prepare for the visit of the Red Dragons by buying an official FAW t-shirt for 2,900 Yen – about £15 – which was, in an age before targeting advertising, featured between t-shirts bearing the emblems of the Mexican national team and Brazil's Santos FC.
The home victories over Germany and Brazil in 1991, which probably earned Wales an invitation to the tournament, are invoked as a reason for optimism ahead of the match with Argentina.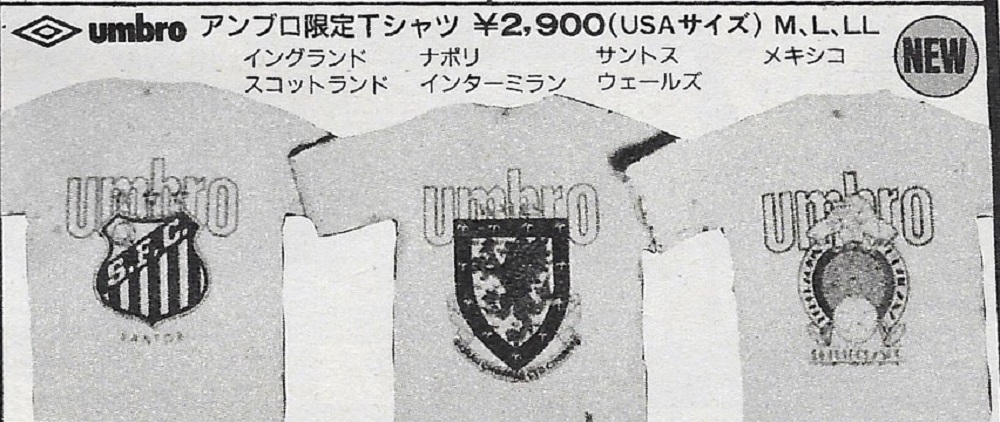 Fighting spirit
Wales showed the "fighting spirit of the giant killer" in the match with the star-studded South Americans, according to the black and white photo report in the next edition of the magazine.
Despite the long journey just four days after a 4-0 friendly defeat in the Netherlands, and without their manager Terry Yorath due to the tragic loss of his son, Wales' use of a sweeper helped frustrate Argentina until a Batistuta free-kick in the last minute of the match, recalls Phil Stead in Red Dragons.
Wales bounced back four days later with a victory over the hosts, which merited a full colour report in Soccer Digest. Although the first mention of the winning goal, scored by Mark Bowen after a one-two with Iwan Roberts, is barely squeezed onto the bottom of the final page.
Though it's probably a case of less said the better for Roberts, who was later shown a (very soft) red card.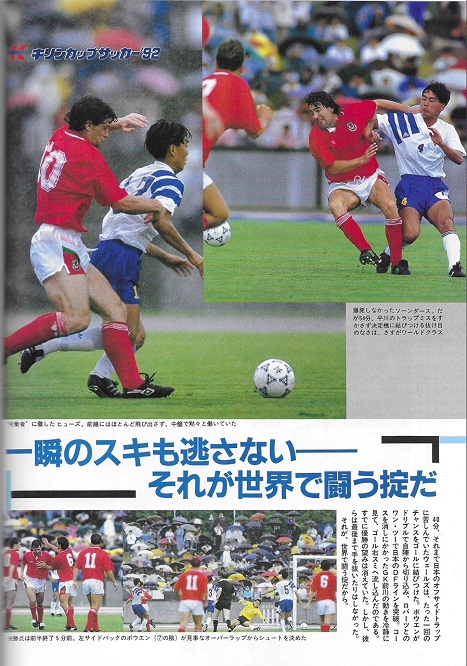 The Kirin Cup lives on, although this year's edition is a rather strange string of five Japan friendlies played over eight months rather than a real tournament.
Japanese fans were in any case far more preoccupied with Manchester City's summer tour to Tokyo judging by the ubiquity of sky blue shirts.
A sign of the times that the late Richey Edwards, a student of Japanese traditionalist author Yukio Mishima, would likely have disapproved of.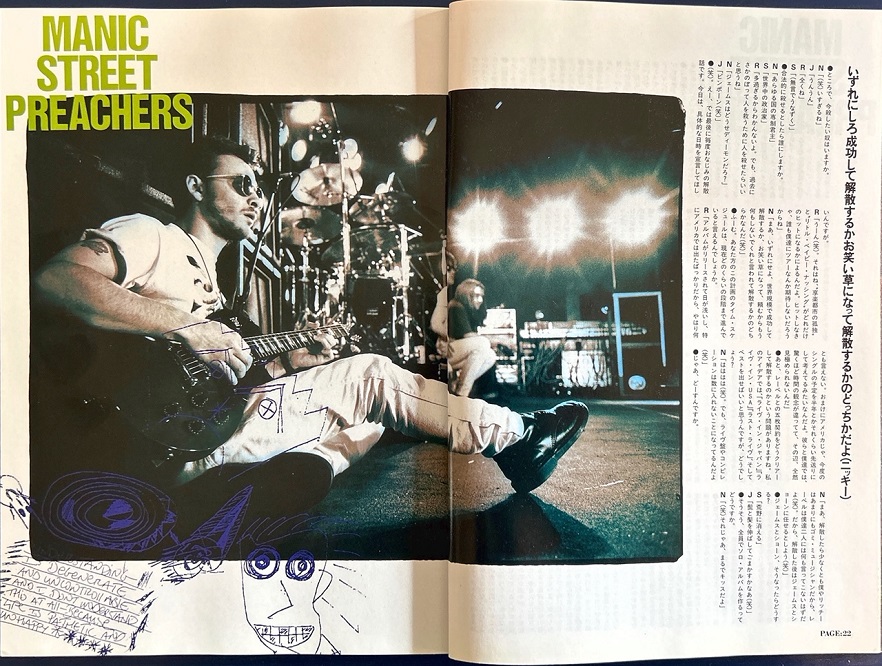 In an interview on the Manic's 1993 tour of Japan, Edwards expressed his sadness at the growing western influence he encountered during a shopping trip in Tokyo.
"Almost every shop was just full of vintage American paraphernalia," said Edwards. "The world is being sanitised by American banality."
I think he would have preferred Jimbocho.
---
Support our Nation today
For the price of a cup of coffee a month you can help us create an independent, not-for-profit, national news service for the people of Wales, by the people of Wales.