Culture
Letter from Tŷ Newydd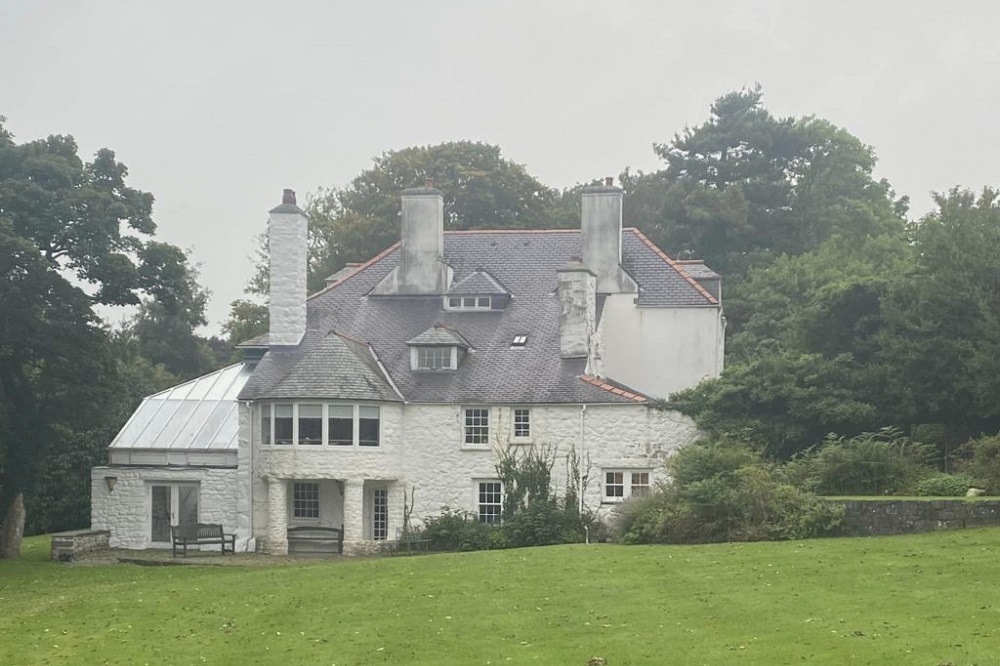 Rachel Trezise
Early on a bright Friday morning I sit on some stone steps with my first cup of coffee of the day and the little Calico who I've befriended in lieu of my own cats back home in the Rhondda, and watch my thirteen tutees pack their suitcases into their boots while they wish one another goodbye.
'Good luck, nice to meet you.'
'See you at the Eisteddfod next year.'
Car doors slam closed. Engines start up.
Then they're gone; sweeping along the A497 away from the tiny Welsh-speaking village of Llanystumdwy back to Cowbridge, Colwyn Bay, Cardiff, Brighton, Birmingham, London, even Normal, Illinois.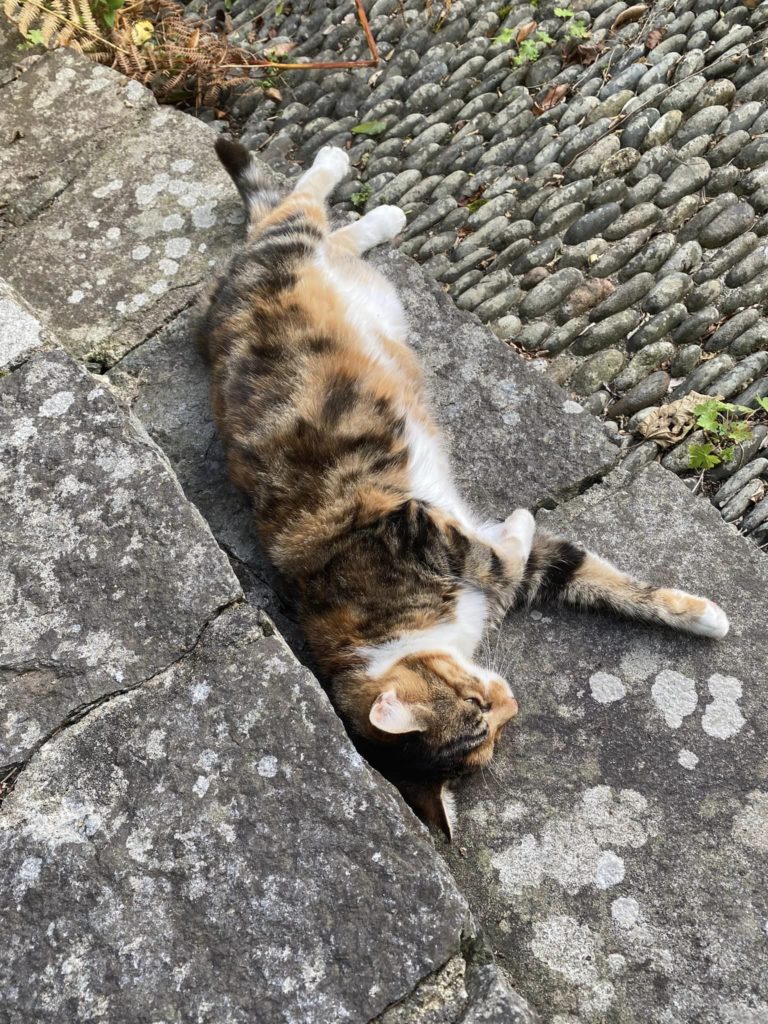 National Writing Centre
For the uninitiated, Tŷ Newydd is a grade II* listed house which has hosted the National Writing Centre of Wales since the early nineties. It specialises in residential creative writing retreats which cover every form and genre of the written word and holds regular forums and seminars on the subject.
It is perhaps best known as the one-time residence of former British Prime Minister David Lloyd George, who's buried beside the River Dwyfor on the gentle ascent to the house. Apparently he died in the library where many of the tutor and tutee readings now take place.
The room features an oriel bay window—part of a major renovation ordered by Lloyd George and completed in 1943 by architect and creator of the nearby Italianate village of Portmeirion, Clough Williams-Ellis.
It overlooks a particularly atmospheric stretch of Cardigan Bay, long thought highly conducive to literary creativity, as well as some extraordinary acoustics, in which even a whisper at a certain height and angle can be amplified as if with a microphone, much like the Whispering Gallery in Manhattan's Grand Central Station.
The Llŷn Peninsula seaside resort of Criccieth is a thirty minute walk away; in their free time the tutees have visited Cadwaladers original ice-cream parlour, Criccieth castle and historian and writer Jan Morris' former home of Trefan Morys—she lived in Llanystumdwy for over fifty years until her death in 2020.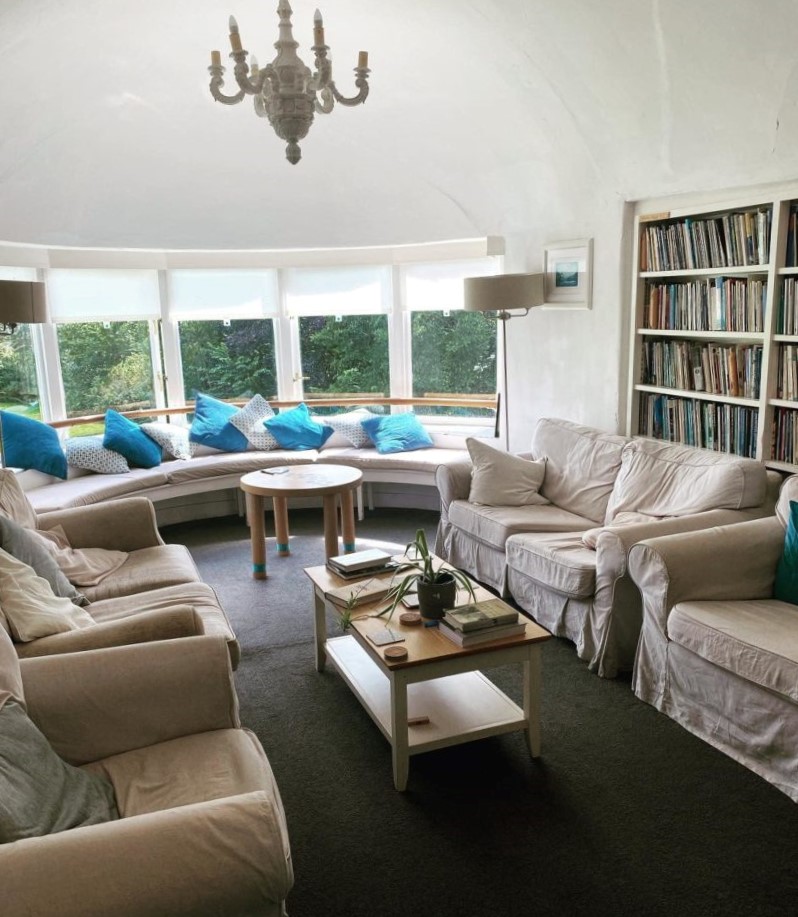 I've been here, along with my co-tutor, Sophie Mackintosh, to deliver the workshops that constitute the educational side of a course called 'Writing Short Fiction.'
I've set a few writing exercises designed to focus the emerging writer's mind on storytelling fundamentals and analysed one of my favourite short stories with the group. In return the group has been highly responsive, enthusiastic in their endeavours and impassioned in our discussions.
Here on the steps with the Tŷ Newydd feline, Jess, I savour the still, successful conclusion to the fast-paced week and can't help thinking it a great personal achievement since my last two invitations to tutor at the centre ended before they'd even begun; sabotaged by my own unpredictable flurries of poor mental health.
In the run up to the first invitation in 2015 I'd endured a long bout of physically-exhausting depression but had had the foresight to cancel while the centre still had time to appoint a replacement.
In 2018 I was on my way to the centre when, having missed my connection at Shrewsbury station I was confronted with a sudden, disorientating fit of anxiety. Bafflingly every fibre in me conspired to make me believe a terrible danger, unspecified but tangible, was waiting for me on the railway platform in Criccieth.
I got straight on a train going back to Cardiff but hardly remember doing so.
'I know there's something wrong with me,' I said to a doctor at my surgery a week later, 'because I couldn't get on this stupid train to North Wales on my own.'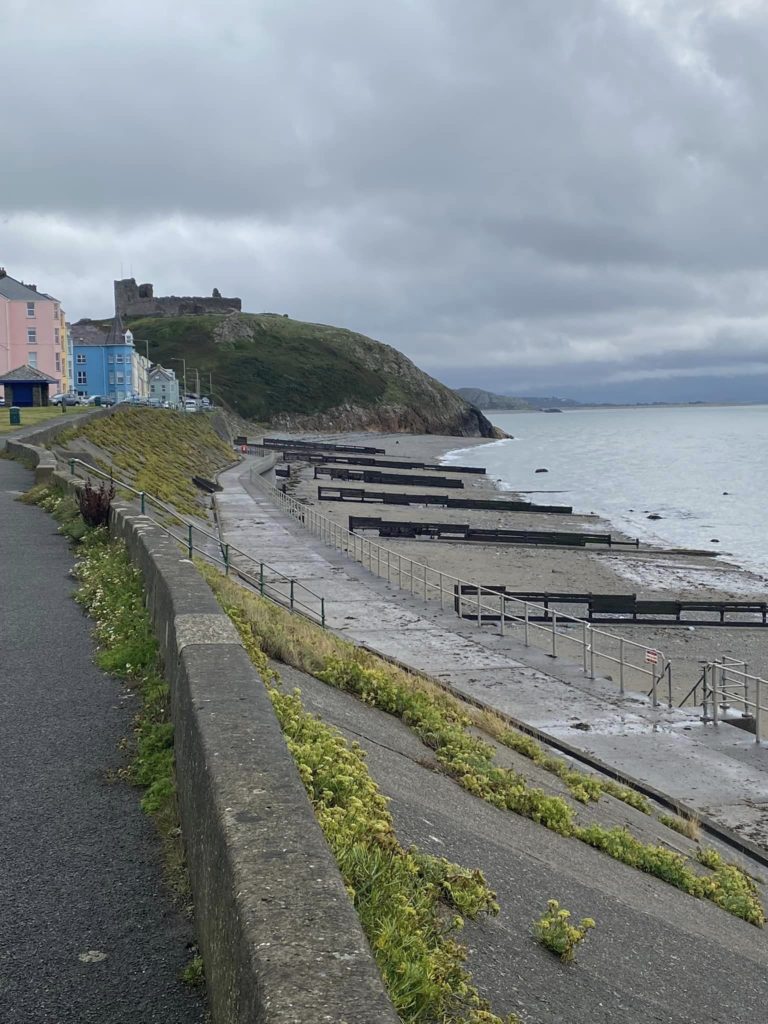 'You've been on the train to North Wales on your own before?' she said, trying to clarify my meaning.
I'd tutored at Tŷ Newydd and the Ted Hughes Arvon Centre in Yorkshire beforehand. I'd tutored at  Xi'an Jiaotong-Liverpool University in Suzhou and the University of Texas.
'Yes! My God, I've been on trains in China, America, India, all over the place on my own.'
We talked systematically through my symptoms and their patterns before she diagnosed me with premenstrual dysphoric disorder-related depression and anxiety. She prescribed SSRI medication which immediately helped but did not cure the condition; nothing can.
Since then I've gradually learned to live with my constantly yo-yo-ing mental health. At least the cyclical nature of it means I can accurately predict when I'll be at my worst point in any given month, and I do predict that it can never be any worse than that first mind-bender of a panic attack on Shrewsbury Station five years ago.
Getting past not only Shrewsbury station but a whole week of work at Tŷ Newydd feels like testament to that.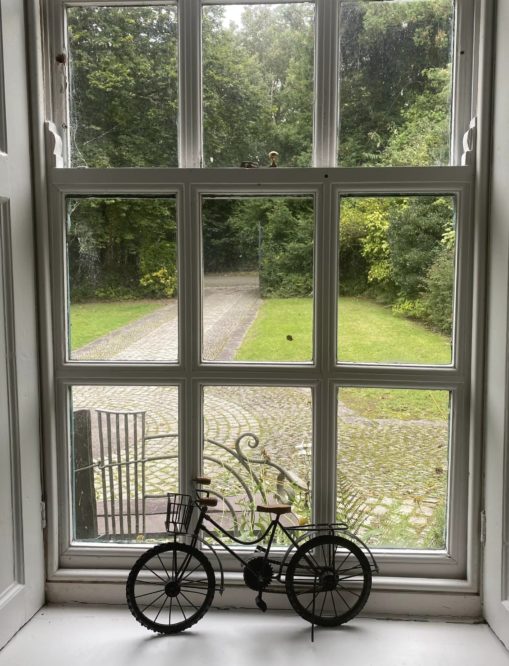 But the week feels like a testament of a feat in and of itself too. A little bit of magic happens every Monday evening at Tŷ Newydd when fifteen people—strangers outside of the fact they share an interest in the written word, sit down at the dining table to the resident chef's signature vegan sausage plait and a bottle or three of wine.
Away from their responsibilities and daily routines, at liberty to consider and discuss writing morning 'til night; aerate worries, share vexations, iron out stumbling blocks. It's a kind of literary temperature-taking, a progress diagnosis, a psychological path-clearing which is purpose-validating, if not life-affirming.
By Friday everyone realises that although they're on their way home alone, they can never now be 'on their own'. They've met and shared email addresses with once-invisible comrades, people who share their craft and all of its frustrations and ambitions.
When I take my coffee mug back to the kitchen I find the one remaining tutee doing some washing-up. He says he's going to be driving back to south Wales soon then offers me a lift, which sounds wonderful—there's a railway strike tomorrow, the trains are going to be stuffed to the gills.
But I know I have to stand on that platform at Shrewsbury one more time, face it fully down like the final boss in an action video game.
---
Support our Nation today
For the price of a cup of coffee a month you can help us create an independent, not-for-profit, national news service for the people of Wales, by the people of Wales.