Culture
Listen to the music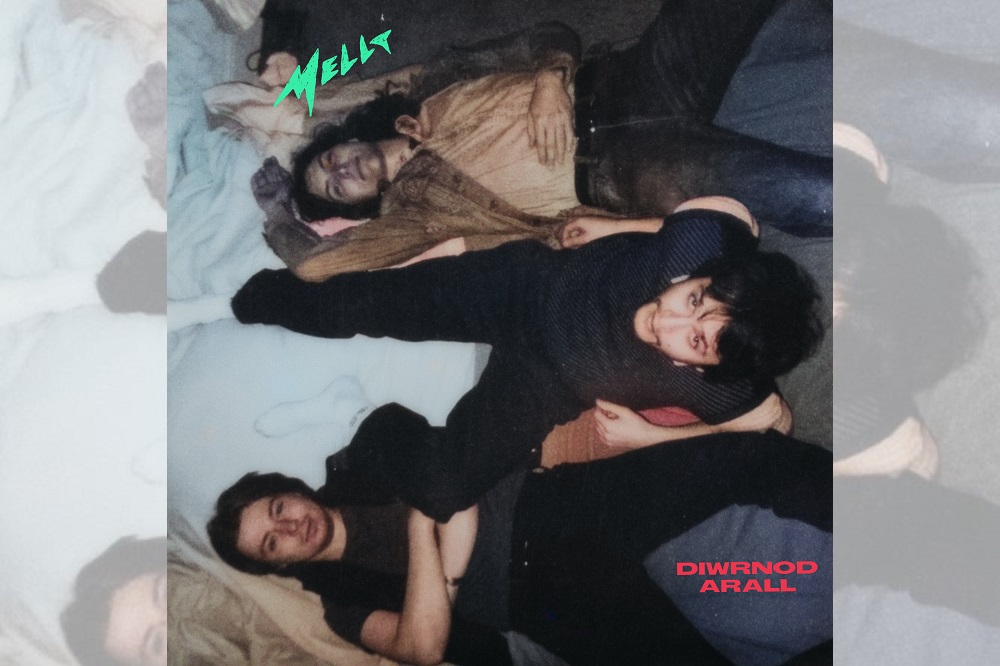 They say that lightning never strikes twice but that's exactly what was delivered to us via Clwb Music last week, as Mellt the indie-rock trio from Aberystwyth announced their long-awaited second album 'Dim Dwywaith'.
The sequel to their first album 'Mae'n Hawdd Pan Ti'n Ifanc', which went on to win Welsh Language Album of the Year 2018 and was shortlisted for the Welsh Music Prize Award that same year, will be released on Clwb Music on the 27th of October.
Before the album reaches our ears, Mellt's latest single 'Diwrnod Arall' was released last Wednesday.
The track is a bright and blustery slice of indie-rock that beneath its lighter veneer finds the band taking a despairing look at where technological developments have brought us.
"Does dim synnu bod e'n anodd anwybyddu / Y teclyn yn dy law sy'n gwrando ar ti nawr (No wonder it's hard to ignore / The device in your hand is listening to you now)," guitarist/vocalist Glyn Rhys-James sings atop a rangy, winking instrumental.

Roots
"It sounds quite serious when we say [things like that], but I think it is littered with quite funny lines as well, and things that kind of take the edge off of it," he says.
"We don't pretend to have all the answers to all the problems that we talk about. But I think there's this element of humour that brings it down to earth a bit more."
Mellt fans have waited a long time for new music, but Glyn, Ellis Walker and Jacob Hodges were keen to get both the album's sound and feeling right.
As the Covid-19 pandemic hit in 2020, the three were living under the same roof together in Cardiff, and that signalled the right time for them to write and record new material.
At the end of 2022, the three went back to their roots, to Glyn's parents' shed in Aberystwyth, and finished the album.
'Diwrnod Arall' is out now on Clwb Music.
To stay up to date with all tracks distributed by PYST, follow our weekly updated playlist PYST YN DY GLUST.
---
Support our Nation today
For the price of a cup of coffee a month you can help us create an independent, not-for-profit, national news service for the people of Wales, by the people of Wales.