Culture
Listen to the music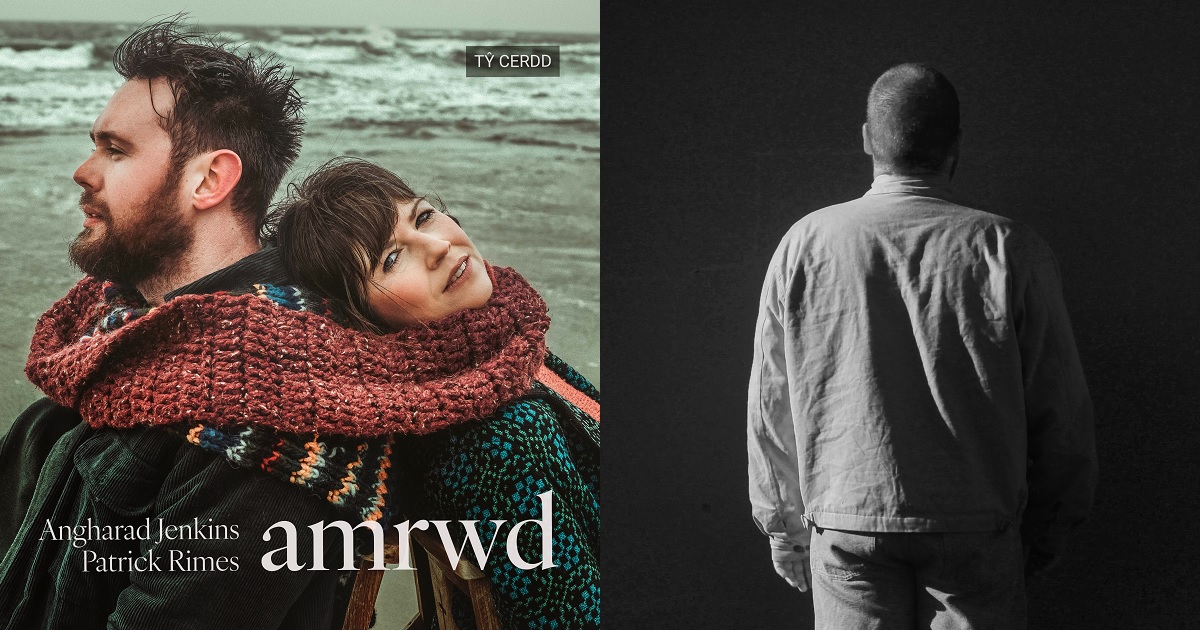 Now over halfway into 2023, here's an opportunity to take a glance at the music distributed by PYST so far this year.
Since 1st January 2023, 225 different musical products have been distributed by PYST, working alongside 45 independent labels from Wales.
And as we look to strengthen our support for Welsh music labels over the coming months, PYST would like to congratulate Yws Gwynedd for becoming the latest Welsh artist to reach a million streams with his immortal pop anthem 'Sebona Fi', released on Recordiau Côsh in 2014!
PYST x Lŵp Music Video Fund
In March 2022, a new collaboration between PYST and S4C saw the launch of a new scheme to support the creation of independent music videos for emerging artists and create opportunities for young directors.
The fund has since supported the creation of music videos by a plethora of Welsh artists including Dead Method, Kathod, The Trials of Cato, Chwalaw, Talulah as well as Klust, a bilingual music website that platforms new Welsh music.
The latest video from the Music Video Fund comes from Brwydr y Bandiau 2022 winner, Sachasom. Catch the video, as well as the fund's other music videos, here.

Tŷ Cerdd Records
Last month, we were delighted to announce a new partnership with Tŷ Cerdd, as they will now distribute through PYST.
The first release of the new partnership sees a long-awaited collaboration between Angharad Jenkins and Patrick Rimes, two of Wales' leading musicians in the Welsh folk scene, as they released their debut album 'amrwd' (Welsh for raw) on Friday 4th August.
As founding members of the multi award-winning band CALAN, Angharad Jenkins and Patrick Rimes (also a founding member of Vrï) have spent fifteen years at the cutting edge of Welsh traditional music, constantly bending and beating it into unfamiliar shapes with their relentlessly innovative interpretations of old repertoire.
Through five studio albums and gruelling tours across three continents a deep musical rapport has grown, a shared instinctive musical language and a yearning to hear these ancient melodies as they are: raw and unfiltered.
Welsh fiddle
Despite both having extremely broad, multi-instrumental and genre-hopping musical portfolios, Angharad and Patrick are primarily associated with the Welsh fiddle tradition – a style which they have both helped to shape in their own ways in recent years.
In 'amrwd' we hear the unadulterated earthy sound of the strings as both fiddles circle each other in a lively conversation, as well as the pair's rich singing voices (in both Welsh and English) – garnished with occasional foot percussion and piano.
Although 'amrwd' is a debut record for this duo, it has been forged over many years spent honing their craft, mining the archives for tunes and songs, and discovering the secrets of their tradition.
Old favourites such as 'Myfanwy', 'Calon Lân' and 'Tra Bo Dau' sit alongside pieces that slipped further out of Wales' musical memory – from rousing dance tunes such as 'Du Fel y Glo' to the agricultural work song 'Gyrru'r Ychen'.
These traditional songs are complemented by several original compositions from Angharad.
As the duo explain, "We've arranged old favourites with sensitivity and respect, playing them alongside our own celebratory joyous fiddle tunes – some imbued with influences from the music we've picked up on travels over the years."
Listen to 'amrwd', along with all the other tracks distributed by PYST, via our weekly updated playlist PYST YN DY GLUST.
---
Support our Nation today
For the price of a cup of coffee a month you can help us create an independent, not-for-profit, national news service for the people of Wales, by the people of Wales.