Culture
Listen to the music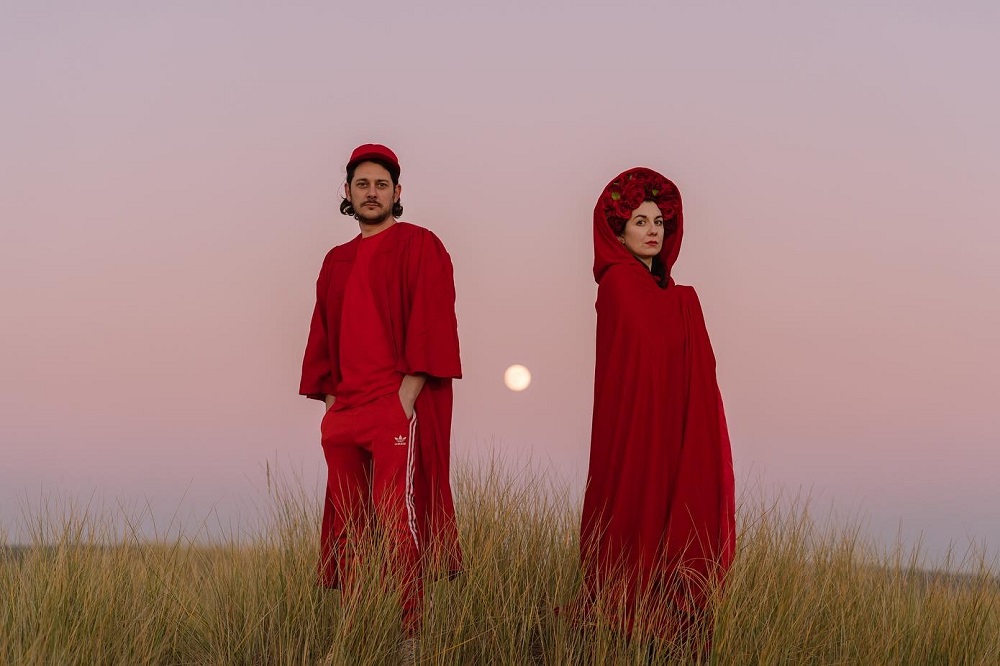 This week's round-up of the latest tracks distributed by PYST include new material from Lloyd Steele, Y Dail, ANGHARAD, Rogue Jones and Bwca.
'Off By One' is the latest single from Rogue Jones, taken from their critically acclaimed second album 'Dos Bebés', which was released on Libertino Records in March.
Written by the duo at the heart of the band, Bethan Mai and Ynyr, the song emerged as a result of one of the many quirky chats in the studio with long term producer, Frank Naughton.
Ynyr tries to explain: "We're not sure if we can explain it accurately but to our non-scientific minds it's an error that is made in computing which stems from the failure to specify whether the sequence should start at 0 or 1.
"Do you count the fenceposts or the gaps between fenceposts? Anyway, we liked the thought of something clinical and mathematical being capable of being undone by something so simple – so that's where the song came from."
Fresh from their first gig since lockdown at Gwyl Tawe on Saturday and with Green Man on the horizon, it seems that Rogue Jones' five years making 'Dos Bebés', the follow up to the splendid 'VU' is certainly coming to fruition.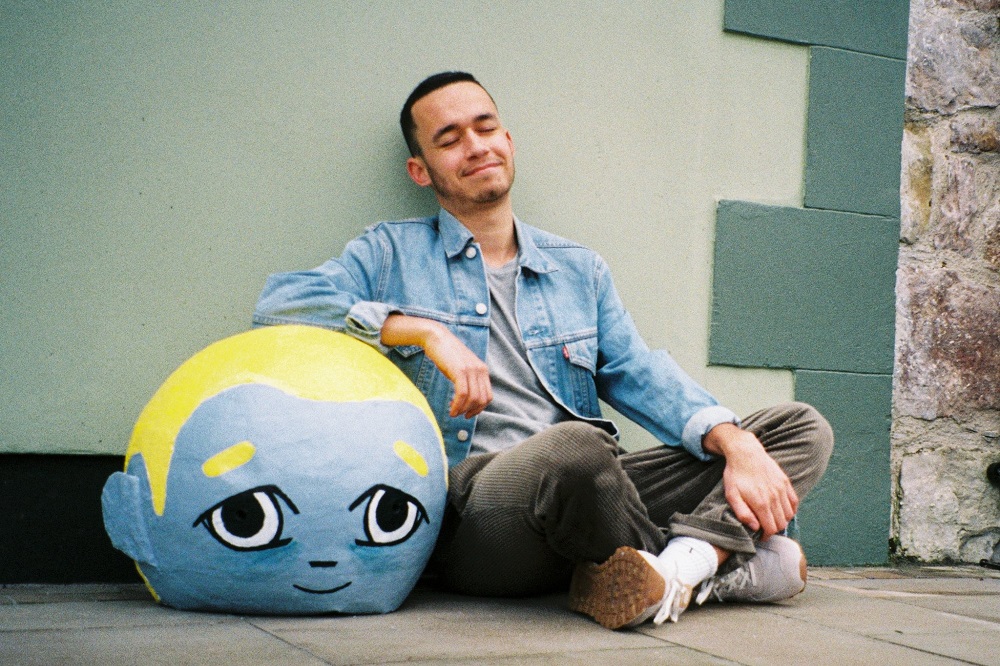 Tôn Gron
Back with a track that'll be at home on your summer playlist, Lloyd Steele drops new single 'Tôn Gron'.
Hailing from the Caernarfon area but now based in Cardiff, Lloyd has released two previous singles on Côsh, with the second 'Digon Da', highlighting Lloyd's talent as an honest and moving composer.
The song featured as BBC Radio Cymru's track of the week and was also performed live on 'Heno', S4C.

About the new song, Lloyd explains: "'Tôn Gron' is based on trying to find the little good things in life and to appreciate them.
Referring back to the lockdown period where every single day felt the same, it was important to allow yourself to enjoy those things, despite the uncertainty of that period."
Lloyd is set for a busy few months ahead as he'll head back to the studio to continue to work on new songs, and in the meantime, is also hoping to assemble a band to perform the new songs live.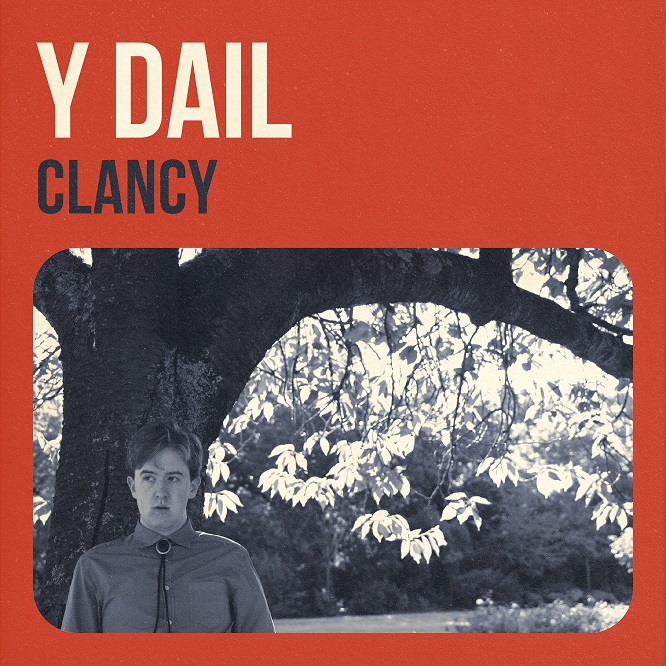 Clancy
Last Friday also saw Y Dail return with new single 'Clancy'. Y Dail is the musical project of 19-year-old Huw Griffiths from Pontypridd.
Over the last two years, the band have released a handful of singles including 'o'n i'n Meddwl Bod Ti'n Mynd I Fod Yn Wahanol', 'You Don't Have To Be Blue Forever' and their latest track 'Whizz Kids', which has gained the support of Marc Riley on BBC Radio 6 Music.
'Clancy', taken from Y Dail's forthcoming album, is out now and is partly inspired by Griffiths' love of 70s Welsh-language pop singles and his parents' record collection.
Postpartum
ANGHARAD is the alt-pop project of Angharad Jenkins, a singer, songwriter, and fiddle player from Swansea, and her latest single, Postpartum, finds her swimming in darker musical waters.
🍼 🪩 OUT NOW! Postpartum the latest single from @thisisangharad finds her swimming in darker musical waters. Postpartum is what happens when you combine Slow Dazzle era John Cale with the stark and bold rock & roll of Patti Smith's Horses & NEU!'s propulsive sonic explorations. pic.twitter.com/z0duJR5RYr

— Libertino (@LibertinoRecs) June 8, 2023
Angharad says: "This song is about the uglier side of childbirth & early motherhood. The things they don't tell you. It's about the effects of childbirth on a woman's body, physically & mentally, in particular the acute loss of identity we feel when we bring life into the world.
Preparing to feature on Saturday night's Adam Walton show, she said: "'Postpartum' has connected with people, but I never thought it could be played on the radio due to the explicit language."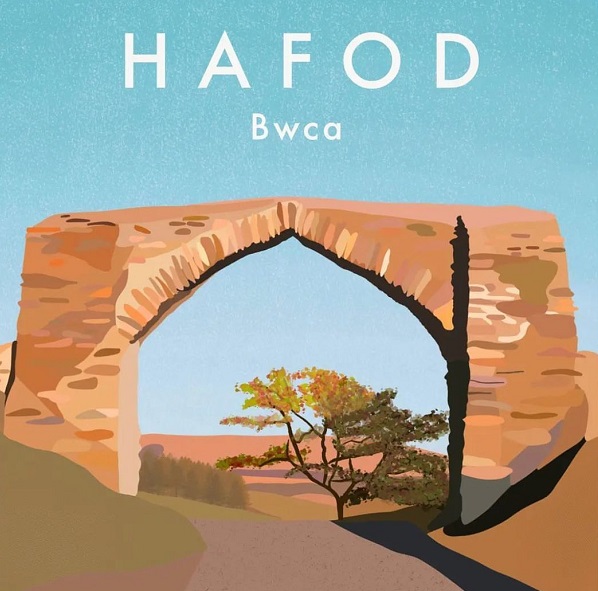 Hafod
Last but not least, the title track of the second album by Bwca, 'Hafod' was released this week, as the Aberystwyth based outfit prepare to go on tour.
Speaking to Golwg360 last week, Steff Rees explains that Hafod was inspired by the National Trust's estate near Cwmystwyth and challenges the idea that you have to travel the world to find peace of mind, inspiration and good experiences.
To stay up to date with all tracks distributed by PYST, follow our weekly updated playlist PYST YN DY GLUST.
---
Support our Nation today
For the price of a cup of coffee a month you can help us create an independent, not-for-profit, national news service for the people of Wales, by the people of Wales.