Culture
Listen to the music: Calling for Welsh music events outside of Wales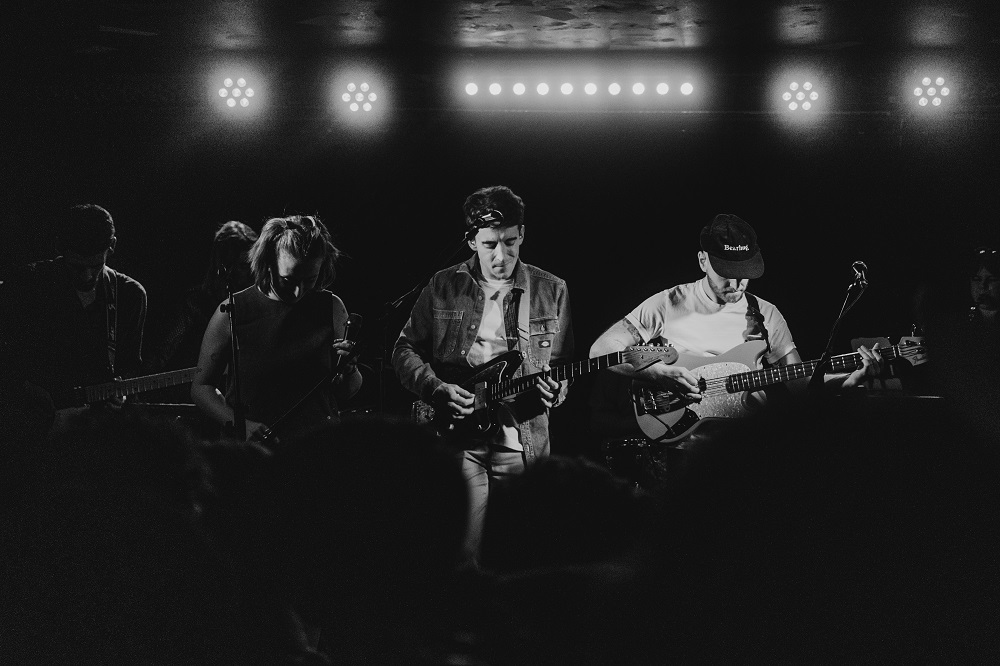 Nel Richards
On Friday April 22nd, Klust held their first London-based gig. The range of music that derived from Talulah, Wrkhouse, Malan and Sŵnami explored waves of genres and brought people in, who had never experienced Welsh music before.
Klust is an online platform that "promotes, supports and celebrates" Welsh independent music through articles, reviews and different publications.
As music is a powerful tool for cultural expression and identity, it is therefore as important and essential to ensure Welsh language music thrives outside of Wales, as part of its survival.
The event was an opportunity for Welsh artists to showcase their music and culture to a wider audience, and promote culture outside of Wales.
Owain Williams, the founder of Klust explained: "I think it's important to strive for new opportunities, to be ambitious in terms of taking Welsh music to new audiences, so it was a big moment finding out that the event had sold out.
"Hopefully it will pave the way for other Welsh language artists looking to play in venues outside of Wales."

Global sounds
The majority of the crowd were Welsh, but nevertheless, people from all over the world including Germany, and France were seen enjoying the range of music.
The night's DJ was Talulah Thomas. Although they played and mixed a wide range of Welsh bops, Talulah is a multi-genre bilingual artist that only released their first single 'Byth yn Blino' last week on I Ka Ching.
They like to mix hard drum, Afro Latin breaks and global club sounds.
Talulah said: "I find mixing Welsh music a little different because there aren't loads of producers working with the Welsh language to create music for the club – or if there are, I don't feel like we've got a thriving / connected scene or sub-genre scenes yet.
"I had to really delve in to find songs that gave the mix cohesion – so I liked the process of mixing Carwyn Ellis & Rio 18 with other global drumming styles. It was cool because then we have these different flavours of global sounds & the Welsh language.
"That, for me anyway, is the only way I'd like to mix with Welsh music until more Welsh producers release some innovative sounds."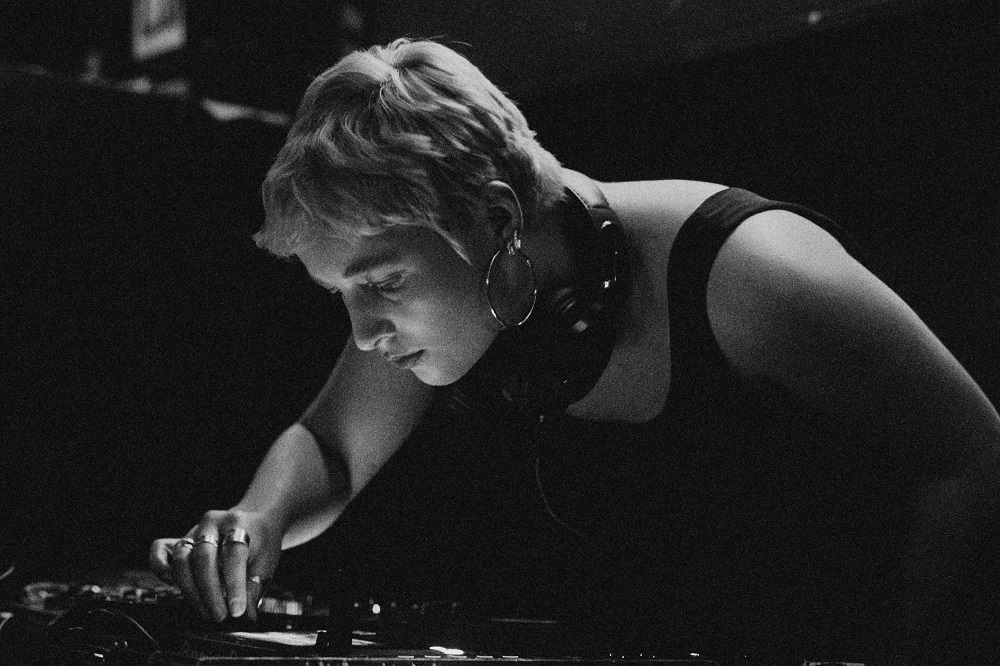 Captivating
The audience was in for a treat with performances by jazz and soul singer-songwriter Malan and Welsh indie pop band Wrkhouse. These are both incredibly rich and expressive genres of music, and it was captivating that they all shared the same stage, that evening.
Sŵnami, an indie rock group from North Wales was headlining the event. Their latest album 'Sŵnamii', released in late 2022 on Recordiau Côsh Records, is full of bright melodies and pop songs; perfect music to dance to as they brought the night to an end.
Lewys Meredydd, the lead singer of Wrkhouse said: "We feel incredibly lucky to be active during a time where there are members of the Welsh language music scene who are willing to do what's necessary to push and promote Welsh language bands and artists.
"Owain (Klust) has done an amazing job so far in integrating Welsh language music into the wider music industry, and we're looking forward to seeing what he does next.
"It won't be long until we see more and more young promoters following suit and showcasing what Wales has to offer over the border and beyond."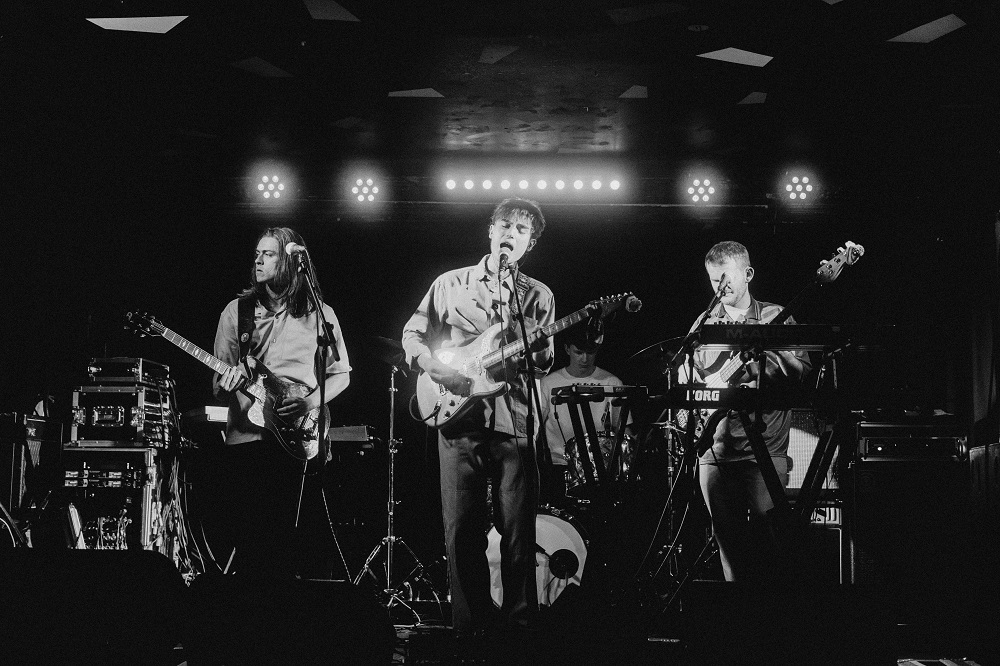 Universal
With hundreds, if not thousands of Welsh people living in London, it wasn't a surprise that the venue was completely full, and the gig was a sell out.
Owain Williams added: "The venue (Victoria Dalston) was so accommodating and supportive – it was great that we managed to get 200 people into a venue in London for an all-Welsh-language line-up.
"There was a good split in terms of who turned up too – it naturally brought-in London-based Welsh language speakers – but it was equally great to see non-Welsh speakers there too. It'd be great to be able to build on this and curate another event!"
Music is a universal language. It still has the ability to transport you to different times and places and has the unique ability to unite communities. Pushing Welsh music events outside of Wales compels people to engage with the culture in a creatively beautiful way.
Being a part of a vibrant Welsh community in London is rare, unusual, and also crucial as London life can be very overwhelming and draining at times.
Therefore, it is as important to stay in touch with your identity and culture and thanks to Klust, it was made evident that Welsh music shouldn't be contained to Wales for it to thrive and flourish.
To stay up to date with all tracks distributed by PYST, follow our weekly updated playlist PYST YN DY GLUST.
---
Support our Nation today
For the price of a cup of coffee a month you can help us create an independent, not-for-profit, national news service for the people of Wales, by the people of Wales.