Culture
Magpie Farm: The road to self sufficiency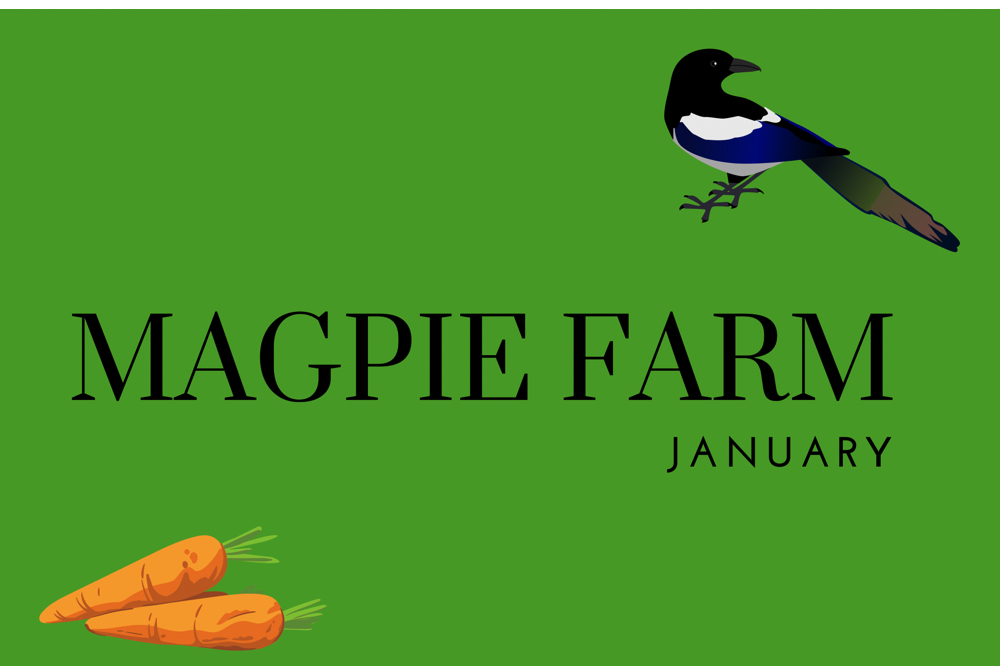 Magpie Farm, Part One – Emily Price
I once read that a person should never use their free time to lounge about in a bid to re-charge from work. But instead, a so called 'rest day' should be laced with tasks that build the life you want, instead of escaping the life you have.
Can free days really be used to build on hopes and dreams and create more gratifying future? I'd already spent my days off being a waitress to study for a degree in journalism. Now, I'd be using my days off from being a journalist – to learn how to be a smallholder.
It had once been a pipe dream. Now my husband and I were making it a reality. Our plan was to take a year or so to find a cottage in mid Wales. We would visit various locations to hunt for the perfect place. Secluded with land big enough to support some semblance of self-sufficiency. We wanted to keep chickens and maybe bees and grow our own vegetables. No more supermarket produce wrapped in suffocating plastic, but our own home grown fare with the reward of a gluttonous hobby to help fulfil us.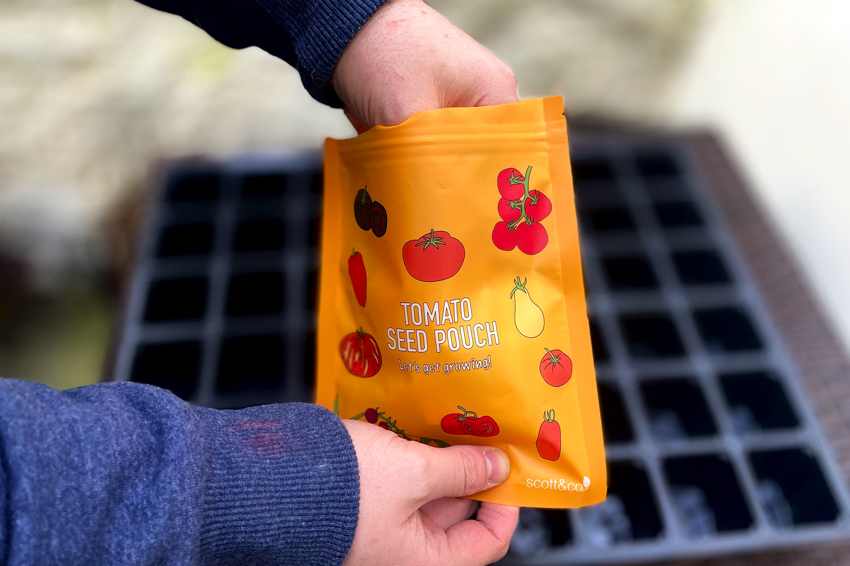 But first, we wanted a practice run. No chickens yet, but we wanted to start learning about how to grow our own food. We agreed that everything we invested in had to be removable so that when we found our forever farm, we could upheave everything and take it with us.
Metal raised beds, potato bags, portable mini greenhouses – we worked out what we needed and began work on Magpie Farm. Not a farm in any sense at all really, but lovingly named so by our eight-year-old who had happily watched magpies bounce around the back garden wilderness through a window during lockdown.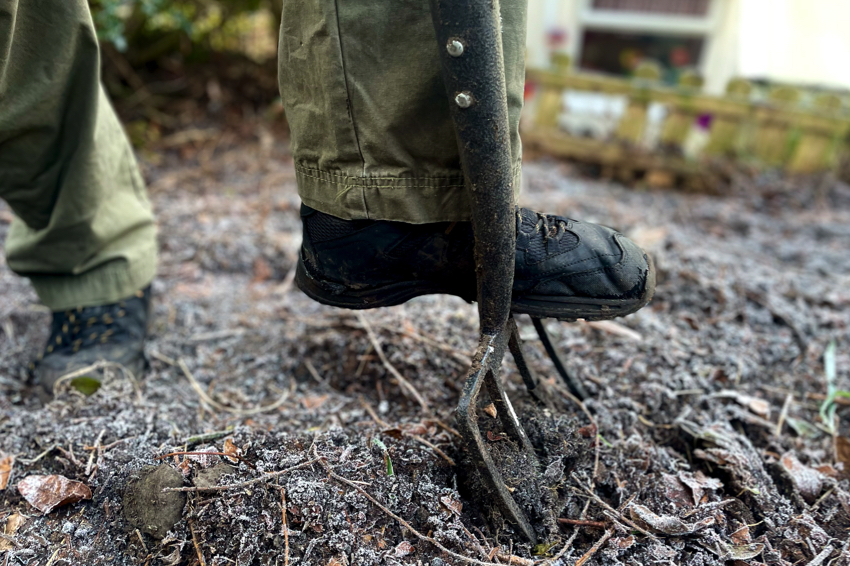 During the dark days of Covid, we were suddenly locked in a very small and stifling world which pressed in on us from all sides. No outdoor space to breath and no money coming in to invest in one. We were trapped in a small terraced house in the south Wales valleys. A home that was already standing when the once imposing pit wheels of collieries filled the now empty mountainside.
Living through the pandemic shed light on what we really wanted and we wanted to work to ensure it didn't remain a fanciful daydream. We were planning for a life in the Welsh countryside, surrounded by rolling hills and stunning mountains. For years, the same dream would bloom in my mind, night after night. I'm holding a steaming cup of tea, a brook can be heard gurgling not far off and jays cackle in an old oak tree. My husband smiles at me through an open window, my daughter runs wild and free in the field below. I breath in the life I'd always wanted…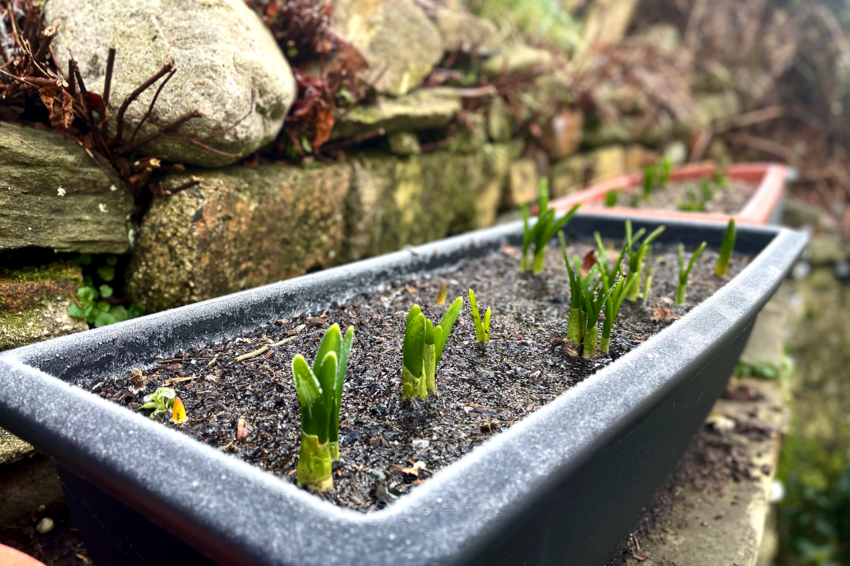 The truth was, we didn't know what we were doing. We began work just before the temperatures plummeted. A tiny courtyard that had once been a dumping ground was turned into a prettier space. We agreed the flowers were lovely but in the spring all available ground, pots and space would be for food only. If we can't eat it, we won't grow it, was a mantra we quickly adopted. That is of course, apart from the daffodils, which if stored in a dry place can be used year after year, their yellow trumpet a fanfare for the promise of longer days.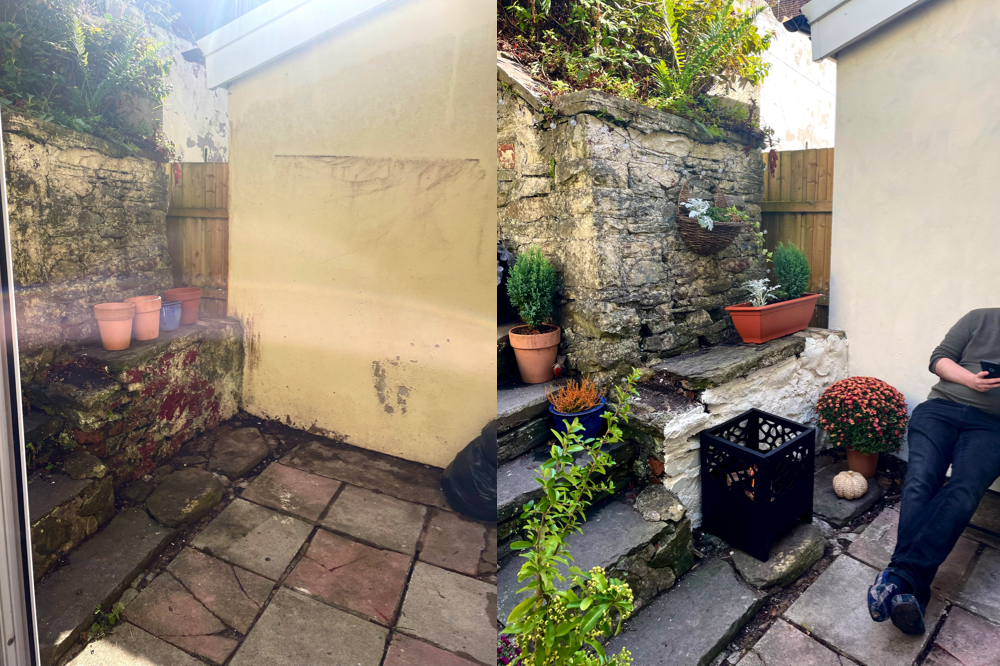 Financial hardship brought on by the cost-of-living crisis stopped us in our tracks as winter began. But a succession of sudden and welcome windfalls that landed red and juicy at our feet like autumn apples put us back on track by mid January.
As with so many gardens that cling to the valleys mountainside, ours has always been a boggy jungle with coils of brambles keeping amateur gardeners at bay. We set to clearing the first rectangle of land. The ground being disturbed by the prongs of a garden fork on a misty mid winter morning had a smell like bark and fungus. A robin tracked our progress. Darting in quickly when fresh insects were exposed on the previously rock solid ground. Between swoops, it fluttered back to the safety of the stone wall singing a series of musical verses, one never quite the same as the last.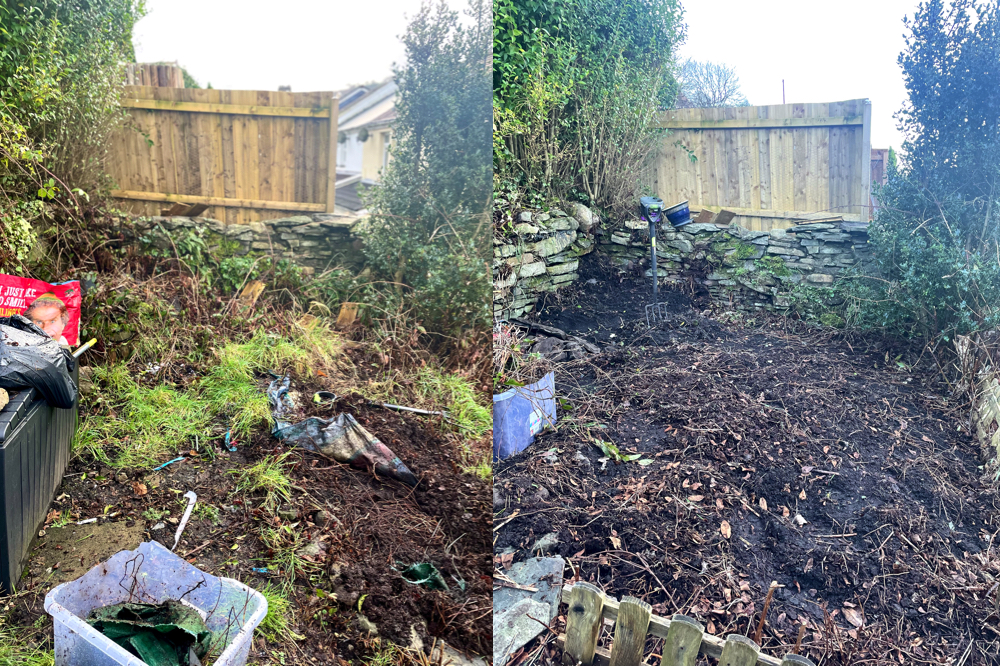 The prickles of a Holly bush we insisted on keeping for fear of bad luck would yank and swipe if we raked within clinging distance – the spikey deep green leaves a foreshadowing of what could befall us should the bush be torn from the ground. This journey would be a learn as we go – or grow – process and we wouldn't leave anything to chance, not even risking the loss of precious holly bush luck.
When our tomato seeds arrived in the post, I turned the packet over in my hand and marvelled at the pretty names – yellow pear, brandywine, black cherry. The seeds represented a notion or an idea that once previously disappeared like smoke if we dared to reach out for it. Now it was tangible and it felt good to know our path to a more self sufficient and hopefully fulfilling life had begun.
Magpie Farm will return for another instalment in February…
---
Support our Nation today
For the price of a cup of coffee a month you can help us create an independent, not-for-profit, national news service for the people of Wales, by the people of Wales.