Culture
Meet the craftsman creating the 2023 Eisteddfod Chair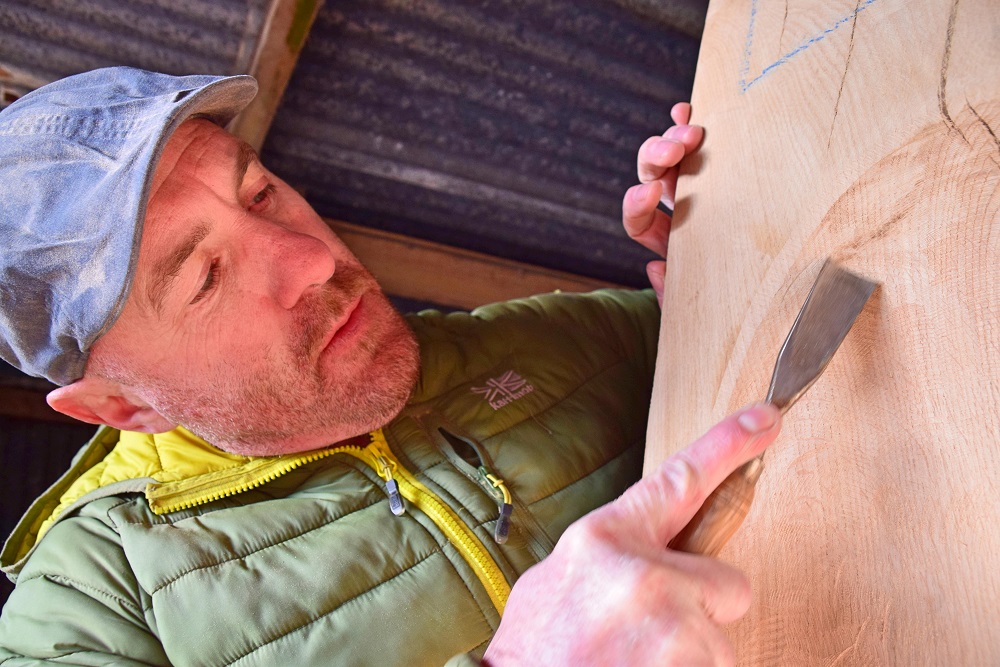 In a workshop deep in the heart of Eifionydd, this year's Eisteddfod Chair is being created from a large heavy piece of oak tree planted over 200 years ago on Y Lôn Goed.
The six-mile-long path was immortalised in the poem Eifionydd by R Williams Parry.
The tree blew down during Storm Darwin in February 2014, and since then, the wood has been carefully preserved on a nearby farm.
When Eifion Williams, who farms Tyddyn Heilyn, heard that the Eisteddfod was to be held locally, he offered the wood to festival organisers, and Stephen Faherty, originally from Prenteg near Porthmadog, but now based near Ruthin, was chosen to create the Chair.
"I've never made a chair like this before, and I hadn't thought about doing one either if I'm honest.  I don't have an Eisteddfod background although I remember the one in Porthmadog in 1987 of course.
"My friend, Bleddyn, suggested I put in for the commission," Stephen said, and he came up with a design for the Chair after seeing the wood and taking detailed measurements.
"I didn't know what to expect when I went to see farmer, and I didn't know whether I could make a chair, but I soon saw the possibilities.
"I'm very interested in the history of the Celts and long stones. There's one not far from the Lôn Goed and I thought it would be good to use this as a theme, and after measuring and examining the wood closely I knew I was on to something."

Stunned
Stephen presented his plan to a panel of National Eisteddfod officials and the family of the late Dafydd Orwig, a former councillor, Leader of Gwynedd Council and a keen campaigner for the Welsh language, who are donating this year's Chair.
"Stephen had created a model of the Chair and brought it along.  I was stunned, and I'm sure I wasn't the only one – so Stephen got the commission," said Huw Orwig, the late councillor's son.
Work began during the autumn when the wood was transported to Stephen's workshop.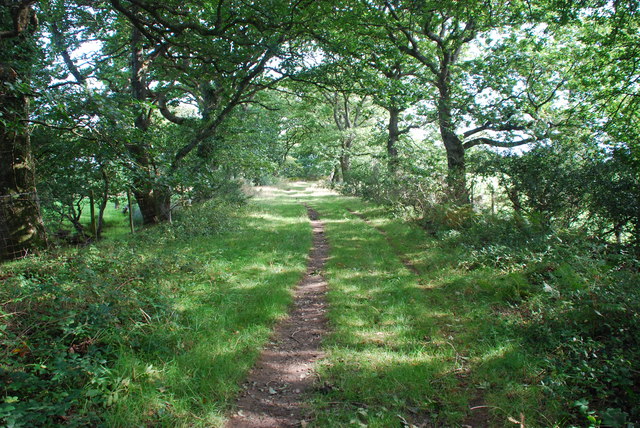 Specialising in sculpture, Stephen, 50, will create the Chair from the original piece of wood rather than cutting it up and will carve it into the shape of a chair.
The finished Chair will be one of the few created like this for the National Eisteddfod.  "I think there's only one other Chair that's been created this way," he said.
"It's a special piece of wood, perfect to be carved into a chair. Of course, I've had to use a saw to cut the wood into the shape of a chair but it's been created from one piece of wood."
He added that the piece, which weighs about 150 kilograms (330 pounds or 23 stone), was formed into the shape of the Chair on the very first day.  And since then, Stephen has been carefully chipping and plaiting here and there.
"I really wanted the wood to speak for itself right from the start. It's got a beautiful grain and I want it to shine.  It's going to be spectacular!" he said.
Local slate
Dafydd Orwig's family were keen that a slab of slate from his home area be engraved with the Nod Cyfrin and placed on top of the Chair.  Stephen also plans to place another piece of slate in the arm of the Chair. As Dafydd Orwig spent almost a decade living in the village of Carnew in County Wicklow, Ireland while his father worked as the manager at a local quarry, the family plan to visit the Emerald Isle with Stephen to find a suitable piece of slate to add to the Chair.
The journey will be a nostalgic one for Stephen as his late father was born and raised in Connemara county in the west of Ireland and travelled to Wales during the 1960s to work on the construction of Trawsfynydd power station near Blaenau Ffestiniog. After the power plant was completed he stayed in the area to raise his family.
Stephen said: "He could see how similar Eifionydd and Connemara were, and often said so adding that work was here in Wales and not in his homeland.
Gaelic
"He spoke Gaelic and listened to the news on Irish radio. I didn't understand much, but he taught us a few words.  I used to count to ten in Gaelic every night," he said.
As someone who has travelled widely – he lived in the US and Spain and a number of areas of England – Stephen is pleased to be back in Wales. One of his hopes is to create a series of sculptures of prominent people and place them in appropriate places.
"The first carving I created was one of William Alexander Maddocks on the Cob in Porthmadog but I'm keen to create sculptures of people like Twm o'r Nant and Dic Aberdaron and place them close to where they lived.  We'll see if the dream comes true," he said.
The Chair will be presented for an 'Awdl' or collection of poems in strict metre of up to 250 lines, and the theme is Flow, and poets have until 1 April to compete with the competition's portal opening this week.
The Llŷn and Eifionydd National Eisteddfod will be held in Boduan, Pwllheli from 5-12 August.  For more information visit www.eisteddfod.cymru.
---
Support our Nation today
For the price of a cup of coffee a month you can help us create an independent, not-for-profit, national news service for the people of Wales, by the people of Wales.