Culture
Memoir: Dusty Sang For Me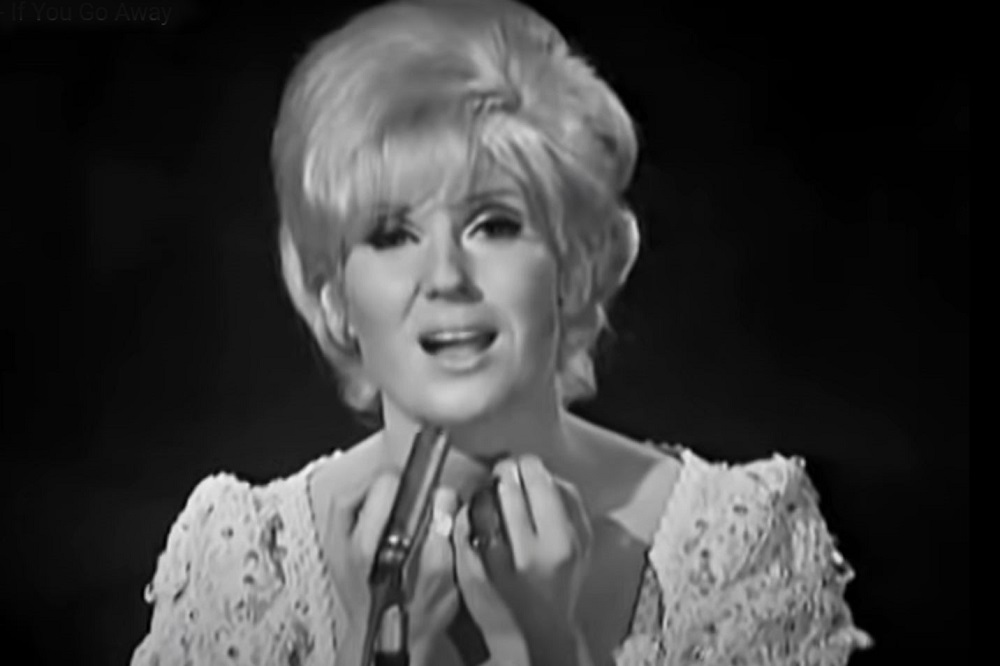 David Lloyd
The Dusty Springfield song 'I just don't know what to do with myself' represents part of the soundtrack of my life . When I heard it on the radio for the first time on a south Wales beach it was a mid-summer Sunday.
It was 1964. We had been through the long cold winter of 1962-63, the Profumo affair – which set sex and Russian spies at the heart of government – and the shock of the Kennedy assassination.
Big external events don't necessarily shape us. Self-discovery, a growing awareness are often triggered by things closer to home. As I look back it is that Dusty song that created a musical motif for me that I have played and replayed on a journey along a sometimes rocky, winding road, through decades of personal and social change.
It's been with me in good times and bad, when I was sad or mad or happy about things. When I left somewhere or someone left me it's had my back when I've stood at a series of crossroads.
Innocence
An evolving Dusty Springfield songbook began at a point of lost innocence when a thirteen year old boy knew something about himself that he couldn't express. It troubled him and would trouble him for the next decade.
That day, almost sixty years ago, is burnt in my memory like the heat of the sun on my back on the beach where I lay just far enough from my parents to feel I could escape into my own world.
I'd been a fan since Dusty's debut single 'I only want to be with you' had been released in the autumn of 1963 – just three weeks before the bullets fired from a Dallas book depository.
Dusty's 'I Just Don't Know What To Do With Myself' brought something hidden and unsettling to the surface. Her voice, sensual, powerful, rich and soulful expressed a mixture of emotions but mostly connected me to a world where emotions were raw, dangerous and conflictual.
The Burt Bacharach /Hal David lyrics were delivered with such a compelling sense of longing and loss. It was like looking in the mirror but without the life experience of an adult.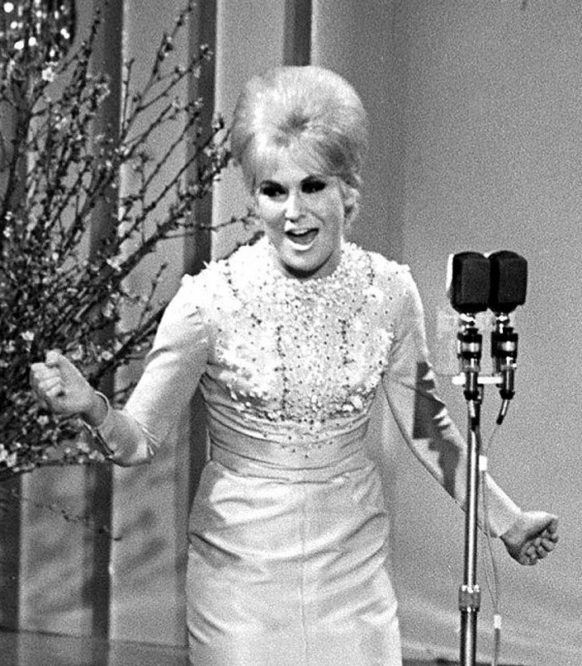 Turmoil
The lyrics painted a portrait of a person in turmoil. She's in a bad place. Nothing works for her. Her relationship has broken up. Her lover has left town. She's become a solo traveller again as she struggles and wonders what will ever settle her again. The words speak of a world turned upside down. Nothing offers balm for her pain.
'Going to a movie only makes her sad' and 'Parties make her feel as bad.' She needs nurturing, companionship, love. 'Like a summer rose she needs the sun and rain.'
Dusty became my companera (companion) that day. Not an imaginary friend but a close ally in the war and struggles ahead. Two years into secondary school I was longing to leave and get away from the name calling and guilt. The school holidays and weekends provided some respite from gut-churning fear.
I was small for my age, shy and a good target for the bigger boys who were probably wrestling with their own teenage demons. But because Dad was the caretaker of my state secondary and we lived on the site, I could never quite escape the confines of the place.
Our house sat inside the school gates after all. The playground was next to our garden. Ball games were played up against our sitting room wall. The thud of the ball got on my mother's nerves and she was never really happy there.
When Dusty's voice emerged from my radio I was lolling on Ogmore Beach in south Wales. The sand was hot to the touch and the sun played tricks, disappearing behind a thin layer of cloud but there was no breeze. Sound carried far that on that oppressive, humid summer's day.

Laughter
Waves breaking on the shore were punctuated by nearby conversations and the noise of children playing, building sand castles or arguing over a bucket and spade. An ice cream van pulled up on the promontory above the beach playing 'Greensleeves' to draw customers. I looked up and saw a small queue had formed.
A girl fell over in her rush to be first. Her father used a hankie to mop up some blood from her knee. She was promised an extra-large Mr Whippy with two chocolate flakes for being 'such a brave girl.'
A group of leather clad lads, abandoned their motorbikes, stripped down to their shorts and started a kickabout on the sand marking out goal areas with their tee shirts. Each failed attempt to score was met with a roar of laughter.
I sensed that some of the noise was buried and coming from inside me. My hormones buzzed like the wasps gathered around the neck of my lemonade bottle. I took aim at the wasps with a pebble and the bottle smashed into fragments. I gathered up the glass up in my towel and put it in a bin.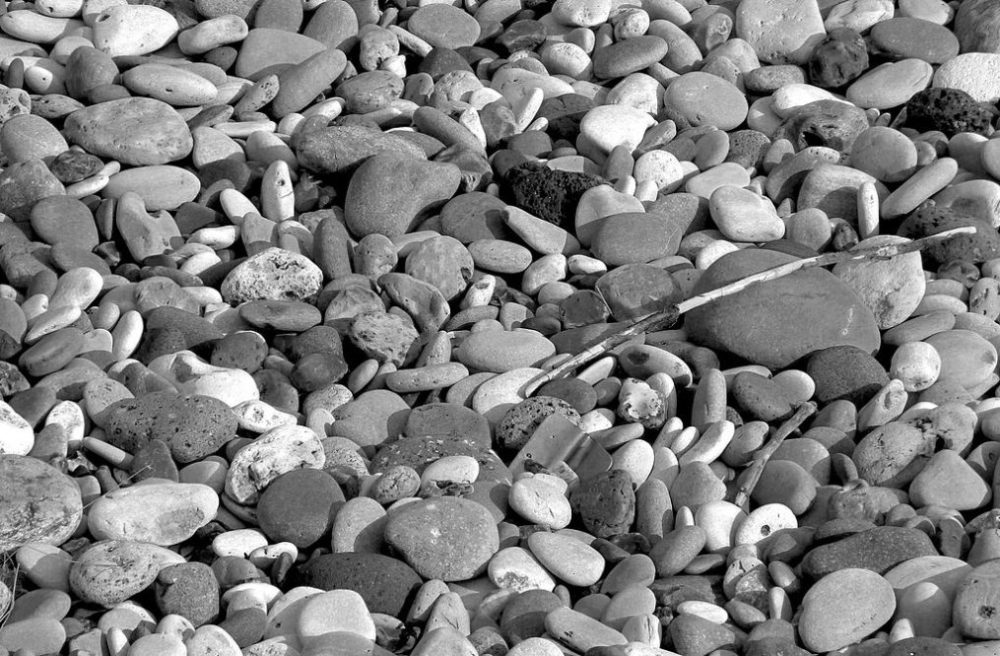 Worrying
When I returned my parents were reading. My dad had the Daily Mirror open at the sports pages checking Saturday's football scores with his football pool coupon and a pencil. His bottle of Brains Pale ale was tucked in his towel, ready to drink with his cheese and pickle sandwich later.
My mother scanned My Weekly for some romantic short story to transport her to a different place. Not one for sitting still, she struggled with sedentary Sunday outings. If the shops had been open on Sundays in those days she'd be on Cardiff's Queen Street checking the ladies' section in Marks and Spencer. She was in her mid-forties, experiencing a difficult menopause.
When I was older she told me that she thought she had been going mad with the mood swings, hot flushes and anxiety. Her hair was already white, styled and worn as the tight perm she would carry into old age.
Glenys Maud Lloyd, chapel reared in the Calvinist style, Chapel three times on the sabbath, no make-up, no alcohol in the house, had a passion for bright red lipstick, bright clothes, usually with pink in the mix and a large tot of Famous Grouse whiskey before bedtime.
Dad, Idris to friends and colleagues, showed signs of the beer belly and weight gain, that, leading to type two Diabetes, would help kill him before he reached retirement.
I worried about them more than a teenager should. It was like our roles had been reversed. Worrying seemed to second nature to me, something I inherited from my mother who spent her life expecting bad news. All of this washed over Dad. He's was the one who lived for today. Sadly, all of his tomorrows were cut short.
Siren voices
As I lay back on my elbows I saw a young man running towards the sea. He had a confidence about him that I envied. With the build of a gymnast he seemed at ease with the world.; a self-aware Adonis who got a lot of attention. I gazed at him for longer than I should. As I did so I felt a strange sensation in the pit of my stomach like a rush of adrenalin after running for the bus to school.
I switched on my transistor radio, a Pye model, all shiny chrome and red plastic. I fiddled with the aerial to get the best signal. The volume switch played up. Sand had infiltrated it. The speaker went from silence, to static, to full blast.
'Not too loud,' said my father. 'Others here want peace and quiet.'
He waved his hand in a big circular movement to suggest the whole beach.
'You mean you…' My mother smiled at him as she uttered the words, knowing that she bought the radio for my birthday. He turned away and buried his head in his newspaper.
My father never quite approved of her indulgences when it came to me.
'We can't afford it', he would say as I listened to their raised voices through the kitchen door.
'You spoil him.'
The accusation always landed badly with my mother and she would slam the pots and pans down on the draining board.
It was never really about money although we lived a very modest working class, hard graft, life.
In his heart of hearts he always felt a bit left out of the narrative between my mother and myself.
I turned away, pressing the radio close to my ear to try to shut out any external sounds.
Dusty Springfield's voice breaks through the metal gauze of the speaker. A new single gets its first airing: 'I Just Don't Know What to Do With Myself.' Something shifted. The lyrics called me, like siren voices, and they drew me in.
I knew then what I must do but I didn't know how long it would take.
---
Support our Nation today
For the price of a cup of coffee a month you can help us create an independent, not-for-profit, national news service for the people of Wales, by the people of Wales.