Culture
Memoir: Hiraeth – Myth, Memory, Magic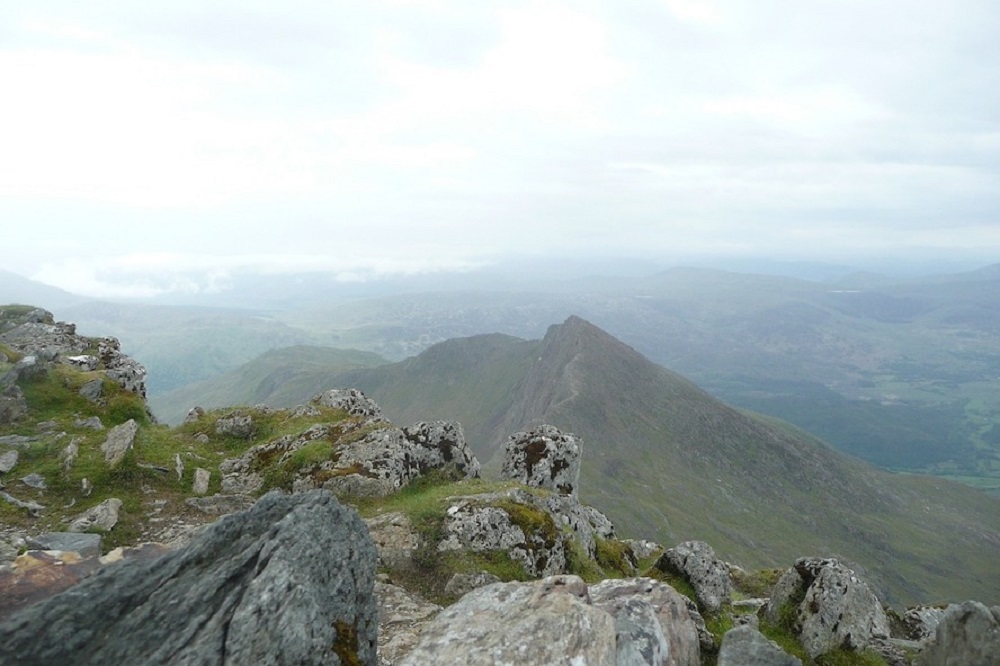 David Lloyd
As I've been writing my memoir 'Going Back' mixed emotions rise to the surface.
When I told a friend I was undertaking this project they said 'dig deep' as it was the only way to conduct this process of self examination alongside a journey to uncover what Wales meant and continues to mean to me.
Inevitably I found myself called back by hiraeth and tried to understand what the word means. When I started to talk to different people I realised all sorts of feelings of loss, longing and nostalgia came up for them.
Sometimes hiraeth also prompts us to ask the question where is home? When you live in a form of exile from Wales the emotions associated with hiraeth are more powerful and each visit back( several times a year) are driven by hiraeth.
Pamela Petro, in her wonderful memoir, 'The Long Field', asked friends what state of being they associated with hiraeth. They often said "sweet sadness" or "wistfulness".
For me it evokes primarily longing but it's more complex than that. I think there are layers.
False memory
Some say that 'hiraeth' is a myth – a sort of false memory syndrome – a longing for something that never really existed.
Such thoughts are a useful reality check although I think the Welsh language has offered us a gift of a word in many ways.
Looked at through a sceptic's eyes hiraeth can indeed be part of personal myth making, a sort of skewed storytelling. Sometimes it comes out of the recall of experiences we can't fully articulate.
Are memories faulty – yes. Do we sometimes experience feelings of hiraeth to cover a gap in our emotional vocabulary? I am not sure.
Looking at Wales from a distance created by borders and time I confess I'm still drawn back physically and emotionally because of the power of hiraeth.
It strikes sparks within me, resonates and reassembles memory mosaics although sometimes the pieces don't quite fit together.
Sometimes hiraeth is rekindled by the sound of the crowd on television singing Hen Wlad Fy Nadau at a Six Nations game.
Other times an association with Wales is triggered by a piece of writing. Then I am transported in a kind of Tardis to different moments in my life – past childhood valleys Sundays, nights at Welsh National Opera, my first glimpse of Yr Wyddfa/Snowdon or that beach at Ogmore I've written about when I was thirteen years old.

Longing
I confess hiraeth has at times lain dormant. This absence of hiraeth came after the death of my mother in Cardiff. My feelings of loss for a parent weren't accompanied by a sense of longing for Wales.
I went through the initial process of grieving, the funeral, the tea party after for friends and family. When I got on the train to go back to London I felt I was putting some distance between myself and Wales. I was travelling away from the difficulties aroused by bereavement and mixed emotions and memories.
The year before she died feelings of hiraeth prompted my attendance at a Coleg Harlech reunion held more than 25 years after I'd become a student there. I'd gone hoping to recapture something.
On the day after the first gathering at Clwb Y Coleg, where, backpacks dispensed with. we all glimpsed familiar faces, now marked by age and further life experiences I felt mixed emotions. Was it a mistake to have returned?
Seeking to clear my head I went for a walk and after I stood at the top of the path that led from the village down to the Coleg. I looked across to Harlech Castle and saw Snowdon in the far distance.
I felt a sense of disappointment. The view was sublime yet something was missing. My expectations of recapturing the past had been given a hard lesson.
Coleg Harlech had been the place where, as students, we had all embarked on a new adventure and made new discoveries.
More than two decades on we had changed and this place of adult learning was for a new generation.
Crisis
Then almost 25 years later hiraeth spoke to me more powerfully than ever before at a time of a great national health crisis.
Those Covid lockdowns, when I couldn't cross the border and travel back into Wales had sparked fresh feelings of hiraeth in me. I resented being shut out of my homeland and experienced a sort of restlessness.
I was being called back emotionally but the Covid rules meant I was unable to respond. Since then I have made up for lost time and visited more than ever.
Is Wales telling me something?
In writing about hiraeth I sought out the opinions of different people. I wanted to understand what it meant to them and to see where our views might coincide.
Homesickness
For writer Jane Fraser, author of 'Advent' and 'The South Westerlies', who is based on Gower at Llangennith, it is partly about the passage of time and moments that can't be lived again: "Hiraeth is such a difficult word to give exact meaning to, nuanced and bitter-sweet and much stronger than homesickness.
"For me it is a deep feeling of longing and loss: for home, for times gone, perhaps for memories that never were such as summers always being hot when a child, or Christmases always being happy in the past.
"Hiraeth gives me a sense of the irretrievable and the irreversible: the poignancy that is encapsulated in 'once upon a time' or 'once upon a place' – time passes and moments can never be lived again.' There is a kind of 'Welsh Depressionism' embodied in it."

Complicated
Carole Hailey, author of the novel, The Silence Project, approaches it from someone who has made Wales her adoptive home yet hiraeth is powerful all the same: "My relationship with hiraeth is complicated by the fact that I am Welsh by choice, not by birth.
"However, it is only since moving to Wales that I find myself experiencing a sense of being incomplete when I am away from home and for me, that's what hiraeth is: the knowledge that I am only complete when I am sandwiched between the undulating Preseli Hills and the restless Pembrokeshire coast."
For Sioned-Mair Richards, who has just finished her term as Lord Mayor of Sheffield, it's different again. It's about the small things too.
"l get emotional when people pronounce my name properly. When l went to Carmarthen to give birth to my son, having my name called out properly, matter of factly, as no big deal, made me realise how much l miss being with 'my tribe.' Just a small thing. Yet I realised its huge to me."
Aled Hall, opera singer, still lives in Carmarthenshire on the farm where he was raised and travels with his work. He's soon to be in Welsh National Opera's 'Candide' in Cardiff and on tour.
The long periods away reinforce his sense of hiraeth: "The word hiraeth is something that cannot be translated. Many have tried with words such as longing and loss but it is unique to the Welsh. For me what does it mean?
"Well with my job I had to leave my beloved Wales in order to study opera in London and ended up staying there for eight years but the hiraeth factor played a big part in pulling me back to the land of song because of 'hiraethu' for all things Welsh.
"I was lucky enough to get my first professional contract with Welsh National Opera which was a great stepping stone to where I have ended to where I have ended up now which is back on the farm where I was born in Dolgran, Carmarthenshire.
"With my profession I am so lucky to get to travel and see the world but in the words of the famous Welsh song 'Cartref' "does unman yn debyg I gartref" ( there's no place like home).
"During lockdown I was so so happy and blessed to be in isolation back on the farm as 2019 was so busy with work that I only spent two weeks at home. When lockdown came I was home for two years and it made me realise even more and appreciate where I was and what I had.
"Now we are back to normality as far as work is concerned the hiraeth factor is even stronger when I am away for long periods of time."
Mourning
For Jon Gower, author of 'The Turning Tide,' it's about the Welsh language and what's happened to it over time: "I have this rather fanciful notion that 'hiraeth' may a slow, long mourning for the loss of a language.
"When you think that names such as Glasgow and Strathclyde in Scotland derive from Glas Gae and Ystrad Clud, or the 'Avon' in Stratford-upon-Avon comes from the Welsh 'afon' you get a sense of a language that was once spoken over a huge expanse of Britain.
"But time has seen a huge contraction. Look at the map of Hereford which is peppered with Welsh place names.
"Maybe, somewhere deep, deep down we feel this dwindling and entrenchment and hiraeth is a sort of shorthand for a sort of language-grief, as the language is lost over the centuries or is driven into retreat by historical forces, or by soldiers.
"Then again it was ever the case that we were and are a romantic people, who enjoy sitting under clouds of melancholy or wistfulness, or as the great historian Gwyn Alf Williams put it walking naked under an acid rain."
So here we see a range of diverse reactions each unique in their own way and perhaps that's the whole point. Each of us will reflect on what our response to hiraeth is. What feelings it evokes or where its roots lie or whether we believe in it at all and see it as a distraction.
I end up thinking for me it's first and foremost about longing without the sentimentality that some forms of nostalgia create. I am not a great fan of nostalgia. It's got us into trouble in a UK context in recent times around notions of British exceptionalism.
I'm content to explore hiraeth and have it as a sort of companion word on my journey as I write about the things that have happened in my lifetime.
Catch the previous installments of Going Back by David Lloyd here or by finding his link on this map.
---
Support our Nation today
For the price of a cup of coffee a month you can help us create an independent, not-for-profit, national news service for the people of Wales, by the people of Wales.