Culture
Memoir: In The Middle of Nowhere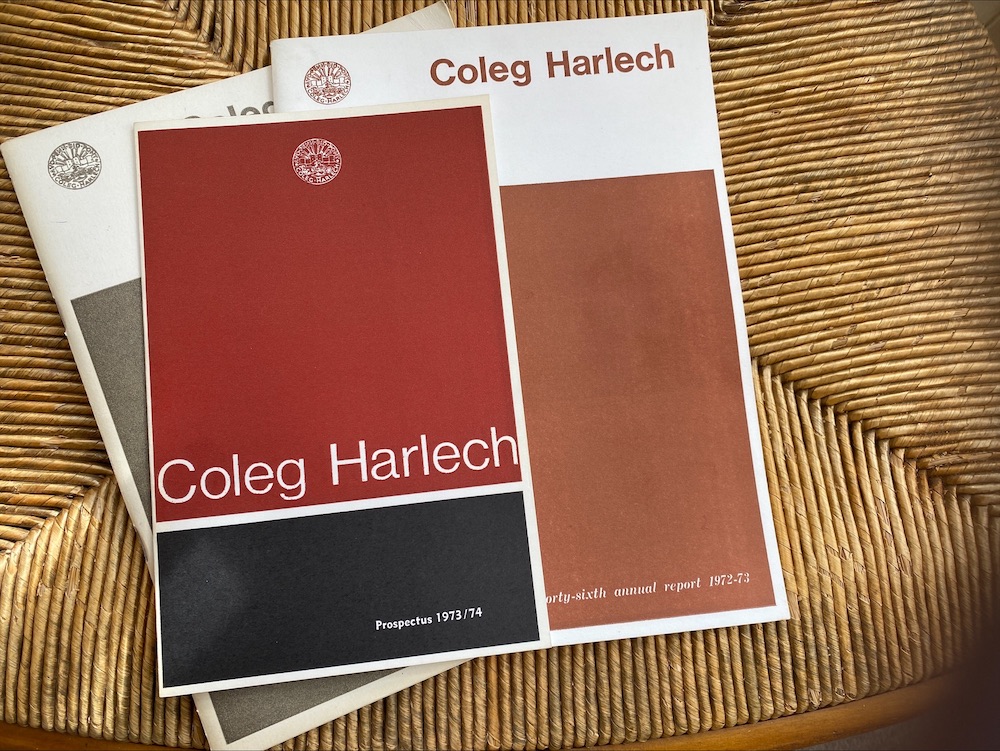 David Lloyd
Not every life offers escape routes from the social class you are born into. I know I was lucky although I've never lost sight of my origins. After my 21st birthday in February 1972 I'd arrived at a crossroads and took the first faltering steps down the highway of education and self discovery. In doing so I was literally placing myself in the middle of nowhere in order to realise my potential. Very few people told me I had promise but I managed to find enough self belief to act.
I chose a location that couldn't have been more different to Cardiff and industrial south Wales. I will always remember my first glimpse of the sweep of the bay as the train from Barmouth turned the corner and the whole of Harlech's golden beach lay before me with Snowdon in the far distance. On a clear day such as this the sea and the sky merged into one. It felt like paradise and a new portal opened.
Dusty Springfield's song "In the Middle of Nowhere" is about the death of love; a familiar theme in her repertoire but its title speaks to me about that period in my life.
Trajectory
If Dusty is trapped in a kind of emotional middle of nowhere in contrast I consciously chose to enter a dense forest alongside a complex flora and fauna of emotions. I didn't have a map but I did possess a sufficient sense of curiosity to prepare me for the adventure. In making such a decision I changed my life's trajectory.
I have often asked myself the question. When you're a bit lost does it makes sense to end up in the heart of Snowdonia in a tower block overlooking Harlech Bay in a Coleg (college) that had nurtured generations of mature students since the 1920s? A place where the natural beauty, albeit stunning, created a sense of remoteness and disconnectedness from the concerns of the wider world.
It was a location gifted with its own micro climate thanks to the Gulf Stream. Surrounded by mountains and with the magnificence of Harlech Castle standing there almost in defiance of the passing of the centuries. Owain Glyndwr, a true Prince of Wales, took the castle back from the English.
Fire raisers
As a south Wales man, with little or no Welsh, I had chosen to live in north Wales where the Welsh language ruled supreme in the shops, pubs and daily conversations in the street. I can see from a recent census that this is no longer the case.
It was the days when second homes were targets for fire raisers embarked on a political cause. When 'them and us' drove a bit of a wedge between Harlech residents and our student community.

Brutalist architecture
Our brutalist hall of residence was down the goat's track near the golf course so we mostly found recreation in Porthmadog, Barmouth and, for the more adventurous, Bangor. While the Coleg had eminent visitors as speakers and examiners it was a bubble within a bubble.
We lived communally with thin walls between our study bedrooms. Mass cafeteria dining took place three times a day. A small table existed for vegans tucked away under the staircase. In those days veganism was almost akin to Satanism so very few grazed on the stuffed green peppers and baked potatoes. I joined it sometimes to escape the banter, camaraderie and elbow-to-elbow eating.
All of this could have been sheer folly for a shy young man who found even entering a room full of people difficult. As a teenager in Cardiff I would often avoid social gatherings and my life was mostly reading, watching tv and listening to singers like Dusty and going to performances of my beloved Welsh National Opera.
Despite this I leapt lemming-like over life's cliff edge. My career as a local government clerk capturing the cut and thrust of planning committees had felt like a dead end. Each meeting was like a fresh extraction in the dentist's chair.
Ambition
As I sat there, writing minutes with a HB pencil, I daydreamed. I had ambitions to get a better education and to make something of myself. My best friend Clive was middle class. He'd gone to the grammar school while I entered a secondary modern school as an eleven plus exam 'failure'. His parents were professionals and I wanted to speak posh like they did.
I grabbed a local leaflet in the county hall foyer where I worked and did an evening class at 19 in A-level sociology at Cardiff College of Technology. The tutor Rita Austin, champion of race equality, opened up a whole new world about society and social policy.
Insecurities
I started to read the magazine New Society every week and to devour the great case studies of the time like Family and Kinship in East London and The Rise of the Meritocracy. I became a volunteer for Voluntary Community Service (VCS) and helped to staff the office in Charles Street, Cardiff. It was Rita Austin who inspired me to look up and beyond my situation.
I came from a family where educational aspiration was in short supply. My parents both left school at 14 with no qualifications. Also Coleg Harlech was a way out of the life I had in Cardiff; a sort of prisoner of my own insecurities. If I had stayed and turned down the offer of place these words would not exist and I would not have become the person I am today.
It could have been a recipe for disaster. The fact that it turned out well was down to a few good people including a female student called Iris Davey, a class warrior from the Welsh Valleys, who took me for a walk along the battlements of Harlech Castle to persuade me to stay the course around the first half term of my studies.
I looked like the ghost of Hamlet's father standing there. I was struggling less with the course work and more with how I fitted into this new world, eating badly and retreating to my room. It was just the pep talk I needed, someone else who believed in me. She said 'dive in' and I did.
It was another woman, a WEA lecturer who lived next door to my best friend Clive Jewkes that had set the wheels in motion for my change of direction. We happened to talk one day as I sat in his parents' garden. Such chance conversations can be transformative.
She handed me a Coleg Harlech prospectus over the fence. I applied and went for my interview during the miners' strike of 1972. The tutors and I gathered around a small table at the Extra Mural Department of Cardiff University; a stone's throw from the National Museum of Wales. There was a power cut just before we started and so my journey towards enlightenment took place by the flicker and stutter of candles as dusk descended on the city one February afternoon.
Valium
I don't remember any of the questions although I do know that Graham Allen, the Coleg's Deputy Warden and undervalued literary genius was on the panel. At the time it was my escape route from the working class and a life that felt stuck.
I'd been imprisoned by anxiety, was border line agoraphobic, and I functioned mainly because of an addiction to Valium which could make the darkest day seem sunny. My GP had prescribed it when I was 17. It was better than the other solution on offer – time spent in an old style Victorian era mental hospital and a course of ECT.
Although Valium dependency propped me up until my early 30s in retrospect it feels like a better outcome than being plugged into the mains. However addictive diazepam is it did not turn me into a zombie. I performed well at work at first as a sub editor and then got got my first mainstream job as a campaigner fighting off the worst excesses of Thatcherism.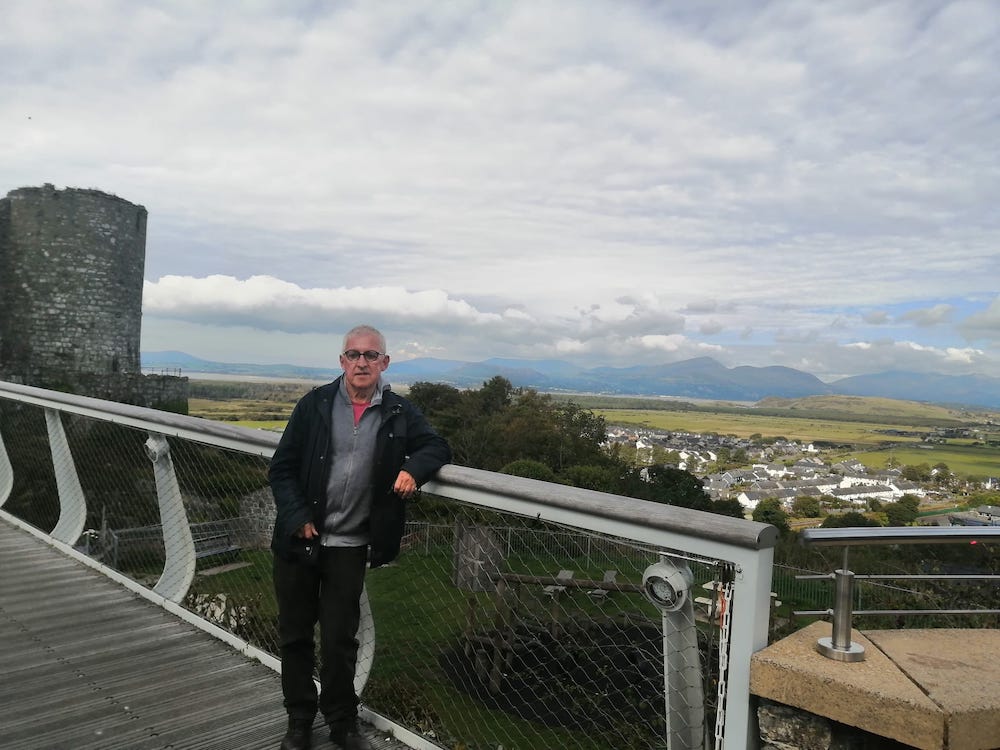 The Coleg Harlech I knew in the 1970s is a sad spectacle now. I visited old friends in the spring of 2022. Its tower block is derelict and surrounded by the sort of crowd control barriers you get at a demonstration. It closed in 2017 leaving mixed feelings in the town that had benefitted from student spending yet resented interlopers like us at times.
Coleg Harlech catered for 'horny handed' sons and daughters of toil who had been miners, steelworkers, union reps, clerks, librarians but also for more delicate flowers like myself . Very few women attended in my day but they civilised the place with their very presence.
Somehow loners and extraverts, hedonists, Christians and Communists all lived side by side in a building that would have looked at home on the Hackney Marshes.
Although some of us read the Morning Star and Socialist Worker it was never really a hot bed of revolutionary fervour. There were genuine socialists who carried the banner into old age. Like other student bodies of the time we had our fair share of rent strikes and sit- ins although we didn't manage to change the world sadly.
We were a motley crew ranging in age from our early twenties to late forties. It would have made an excellent subject for a Play for Today.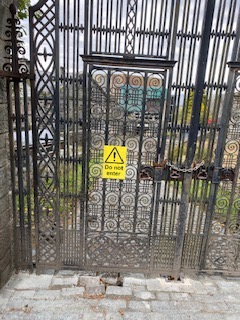 Visionary
Coleg Harlech was an experiment born out of the vision of one man Thomas Jones.
Thomas Jones – TJ – was a grandee and Fabian Society member, who came from humble stock, got to grammar school , went to study at Aberystywth and had an academic career at Glasgow University.
His later career involved Whitehall where he worked for Lloyd George and was at the Versailles talks after the end of World War One. In the mid 1920s he realised his vision to set up the Coleg.
A talented fundraiser, he was also a supreme networker and influencer with friends in all political parties. His daughter Baroness Irene White took forward the Coleg Harlech baton and was still involved in the Coleg's governance when I arrived there in the autumn of 1972.
TJ is largely forgotten today but I thank him for his vision and the way he created a place of learning which provided transformational change for me and generations of others.
Catch up on earlier installments of David's memoir here.
---
Support our Nation today
For the price of a cup of coffee a month you can help us create an independent, not-for-profit, national news service for the people of Wales, by the people of Wales.