Culture
Memoir revisited: Losing You – Aberfan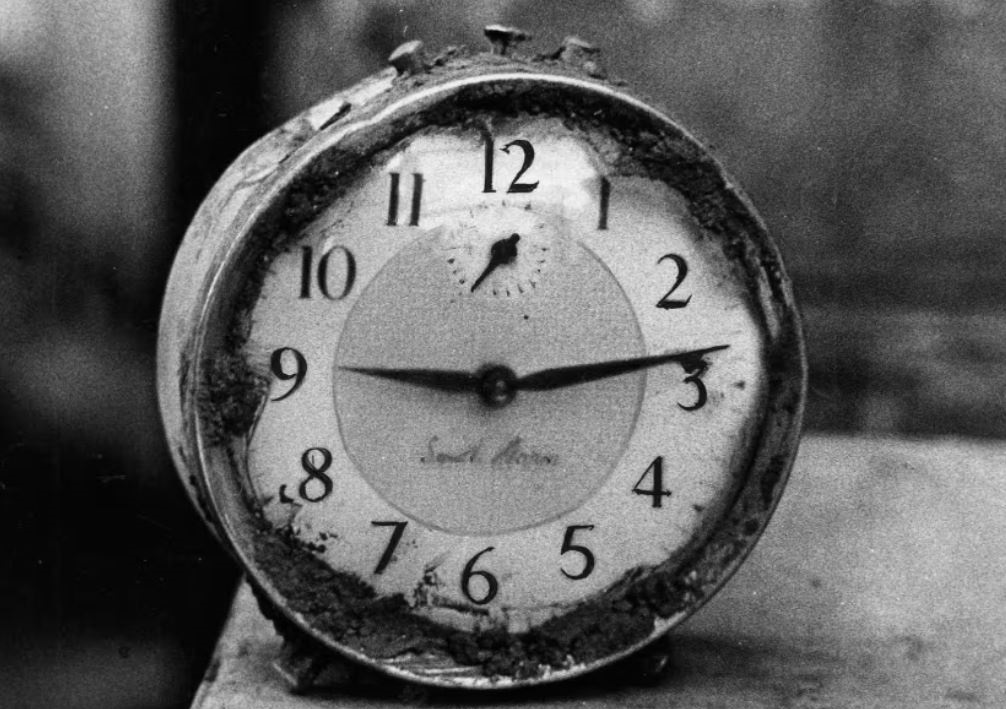 On the anniversary of the Aberfan disaster, we revisit this poignant installment of David Lloyd's memoir in memory of those who lost their lives 57 years ago today.
David Lloyd
Revisiting Dusty Springfield's song "Losing You" I found the lyrics resonated with me beyond the singer's reflections on a broken romance.
As I listened it got me thinking about a particular event that touched my young teenage heart. Not a family bereavement or the death of a close friend. It was Aberfan and the death of teachers and schoolchildren.
At times we can be affected by the kind of collective loss that occurs when the lives of others are cut short by a tragedy in disasters of one kind or another. Often the people involved are strangers but the impact of Aberfan pulled me over the threshold towards adulthood.
I was fifteen – years -old, in my last year as a student at Whitchurch Secondary School ( now Whitchurch High School) in Cardiff.
Impact
I can still remember October 21st 1966 when the world became cruel to me beyond understanding. It opened my eyes, for the first time, to the impact of death. It was the day when the grief of others walked through the door.
Just before half term I was sat in class with 30 other boys and girls. We were preparing for our O levels the following summer. Aberfan was 20 miles or so up the road;just a few miles from where my mother was born and raised. After assembly we'd gone to our first lesson.
Full horror
Breaking news travelled slower in those days and we sat at our desks in ignorance of what was happening to another school and its children. By the time the lunch break bell rang Aberfan was all over the national news.
The full scale of it took time to reveal its full horror. The flickering black and white images on tv, preserved on You Tube, still haunt me when they are replayed or when documentary makers return to the tragedy and revisit its impact on those left behind on every significant anniversary of the disaster.
The Netflix series The Crown brought home the full horror of it all with its scenes of the weight of the pit waste consuming Pantglas Junior School.
Scars
More recently the novel A Terrible Kindness by Jo Browning Roe reimagined the events through the eyes of a trainee undertaker seconded to Aberfan to help with washing and preparation of young bodies.
In each retelling of the tragedy we are reminded of these tears in the fabric of life, the scars of grief and difficulties around healing.
The passage of time has done nothing to diminish its impact on me even though I wasn't directly bereaved. These days we have social media for outpourings of individual feelings, therapy for the bereaved and wall to wall rolling 24/7 coverage. Those were different times.
Aberfan rose to the surface recently when I read of the death of Howell Williams, a teacher at Pantglas School. He had been 25 years old, a newly trained PE teacher, when the school was buried.
Howell Williams was a hero. He rescued some of his pupils, smashing a window. His death has brought a reminder of his bravery and those of others that day.

Lost innocence
The tragedy of Aberfan was a moment of lost innocence for me at my school in Whitchurch, waiting for our Geography teacher Mr Davies to arrive to teach us about maps of Africa. I remember him as a confident speaker. His Welsh lilt was beautiful to listen to. He could transport you to the Sahara just by describing it in a few sentences.
We travelled with him willingly every week to all parts of the globe. I can't remember now much about what he looked like. Perhaps he was rather pale and had greased back hair? He seemed rather fond of a tweed jacket that had seen better days.
The day of the Aberfan disaster he was late. Mr Davies was never late. He had a large watch which he checked regularly as he tested us in lessons.
The clock on the classroom wall seemed to increase in size and significance as it marked time and drew attention to the delay in his arrival. For some reason we maintained good behaviour resisting the temptation to fool around or chat. One boy, who was always restless in class, got up and looked out of the window observing the traffic passing on Manor Way.
It was a Friday on the cusp of half term but there was none of the boisterous anticipation that a week free from lessons promised. The chance to rummage in the woods down by the Glamorgan canal at Melingriffith and play conkers or make rope swings. To buy fireworks illicitly from the village newsagents knowing our parents would choose sparklers over Roman candles.
Drained
When Mr Davies walked in, 20 minutes after the scheduled start, his face was drained of colour and his eyes were red. He hesitated, looked at us as if we were strangers, and then spoke in a voice that seemed to belong to someone else. It lacked his usual confidence and quiet authority.
Today his words felt fractured, jumbled at times. He stood leaning against his desk for support, his fists clenched at his side. His exact words are lost in the maze of memory now but they were something like this:
"I have some sad news… you see… it's about… it's about a school that has been covered in coal slurry. Children in classrooms, many, who knows, how many, are missing, in Aberfan, a few miles from here. Some teachers too, gone. We won't be having the lesson today. Please go to your form teacher and wait…"
He walked out of the room, his shoulders hunched. We were altered by the news he shared, gathered up our exercise books and satchels and filed out. A few of the boys whispered something about Mr Davies.The stair wells echoed to the sounds of our footsteps.
Grief
Later after school I sat with my parents and watched the scenes on tv of digging and men scrambling over the debris. Faces etched with grief. TV presenters reduced to tears.
Later when individual sad stories were told it was the memories of the schoolchildren who survived that left their mark.
Loss takes different forms and Aberfan affects me every time the story is revisited.
Catch up on earlier installments of David's memoir here.
---
Support our Nation today
For the price of a cup of coffee a month you can help us create an independent, not-for-profit, national news service for the people of Wales, by the people of Wales.