Culture
Memoir: What Was Lost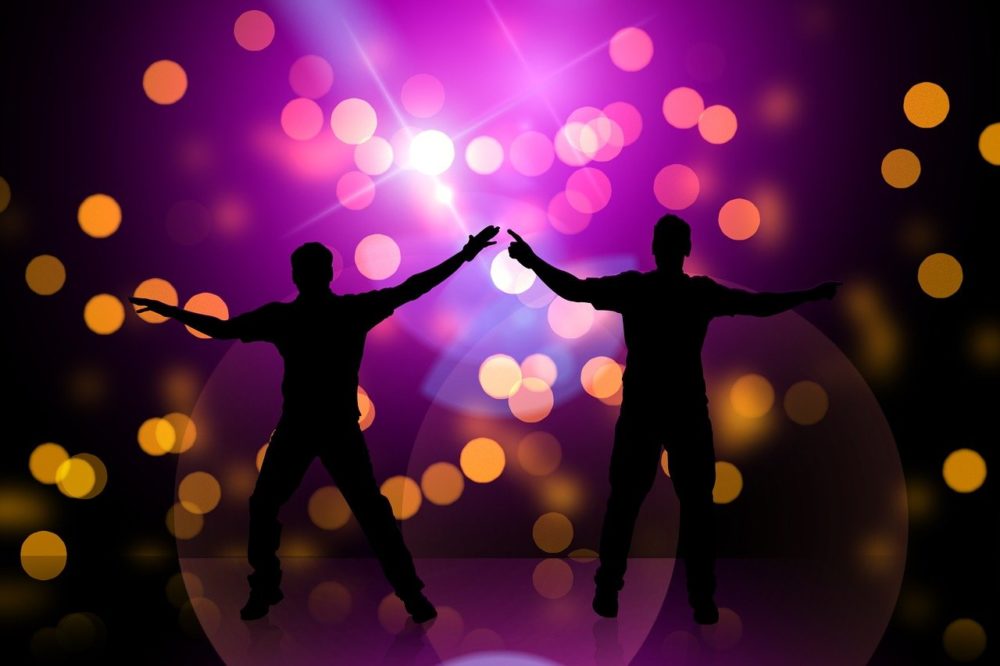 David Lloyd
'You don't have to say you love me' was a 1960s Dusty Springfield song, one of her biggest hits, yet its sentiments travelled beyond that era and followed me down the decades. I didn't repeat it as a mantra yet it did somehow reflect what was going on for me and how I approached love.
Expecting too much from first dates and encounters was a regular pattern of behaviour as I emerged from my cocoon to become a sort of social butterfly in my twenties.
I suddenly became drawn to the magnet of the gay scene of my student days even though I'd spent my teens avoiding social groups and large crowds.
I never really got used to the club scene of whatever variety. Like a reluctant swimmer I often lingered at the water's edge. Yet there was a moment when I dived into a world I had never expected to inhabit.
My underlying shyness was fixed with a few pints of Harp lager and a couple of Valium. These tools didn't sort one thing however – I am an incurable romantic.
No drug or artificial substance has ever overcome that. If anything the alcohol and tranquilisers heightened it and helped me lose my inhibitions for a few hours.
Wounded heart
This pattern of behaviour got me into trouble and I've lost count of the number of times I nursed a wounded heart or ego. I feared rejection as much as writers do when they submit their work.
I wanted to fall in love and I went out a lot expecting to find it at the disco nights at pubs like the King's Cross in Cardiff, the Kenilworth in Edinburgh and London's Euston Tavern, close to St Pancras Station: a pub that often served a straight clientele the rest of the week.
At the weekends upstairs function rooms were turned into dance floors. A DJ would set up around us as we lingered waiting for an Abba or Donna Summer soundtrack. The glitter ball was hung for these occasions and came down during the working week.
I remember one particular bar in the days before Islington. It was in the days before the big clubs, like Heaven, took off, and sexuality became more commercialised.

When I wrote about the 70s gay scene in Cardiff and London last week I found myself thinking about the lost places from those times. I spent time in Scotland too as a student and so I was able to experience three very different cities from the early seventies into the eighties.
Although there were differences between Wales, Scotland and London those of us who went out to gay and lesbian bars did so knowing that the climate of the times made it harder to come out.
Sex between men was still illegal in Scotland. Some men and women were braver and I thank them for it. I preferred to  compartmentalise my life and discretion was always part of it until I came out in my mid thirties at work.
From what I remember it was always Saturdays that were my designated nights on the scene. Friday evenings were ringfenced for after work drinks with colleagues that went on after closing time.
In London, where I worked after university, two pubs became favourites – The Black Cap and The Laurel Tree in Camden Town.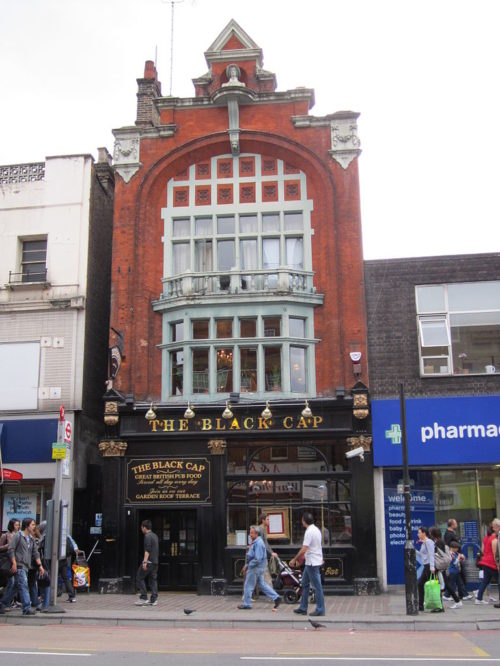 The Black Cap was a fully formed gay bar, the Laurel Tree less so. The former consisted of a public bar with a dimly lit cruising corridor that led to a plush cabaret room at the back with a professional stage and acts that were at the high end of drag – David Dale and Regina Fong were two of the best acts.
The Black Cap was ruled by an Irish landlady ( I think her name was Babs) who kept a wooden shillelagh close to hand although she rarely had cause to raise it.
She would sometimes wave it around especially when new faces appeared. I rarely ventured into the cabaret room preferring the turnover of the main bar where, rather like a railway station, people came and went.
A few lingered. Some even spoke to each other and towards closing time paired off. Others, with a look of resignation, left empty handed.
A few hailed the 24 bus outside on Camden High Street and sought out new opportunities in the woods behind Jack Straw's Castle on Hampstead Heath.
The Laurel Tree was on Camden Parkway and was a more of an old boozer with its horseshoe shaped bar and ornate glass and fittings. It looked like a place where rogues would face off but was in fact low key and a warm and friendly haunt.
Older gay men mixed with younger men. There was a make shift disco upstairs and people moved between the two spaces. It was populated by a mix of working class folk,younger fresh faces and sometimes actors.
Hugh Paddick, Julian to Kenneth William's Sandy in the radio comedy 'Round The Horne' was a regular. Williams and Paddick were pioneers in their own way introducing high camp to millions of people eating Sunday lunch at home in the 1960s.
Hugh Paddick was much less outrageous in person. He was a lovely man and we sometimes sat next to each other at the bar. Hugh would sip a large whiskey and talk quietly. Like many comedians he was reserved off duty.
The Showbiz Club
In Cardiff when I went back to see my parents this world was a closed book. I did manage to go on the local scene during these visits under the pretence of meeting friends for drinks.
I would start the evening at the Kings Cross on The Hayes which is much missed and is now no longer a gay bar despite a campaign to save it. After closing time I would venture to Sirs or The Showbiz Club.
The latter was tucked away close to the railway arches that served the trains heading west out of what was then Cardiff General Station. It wasn't exclusively gay but was owned by a local gay entrepreneur Lenny Lancaster.
The venue welcomed all kinds of people including punk rockers and those sporting their latest trophy tattoos.
I remember a night there during the Queen's Silver Jubilee when it felt like a place where someone was throwing a great, big, open house.
The rich variety of clientele has never been replicated and is a bit of the lost LGBT Cardiff that I miss very much. In its own small way it captured something of Soho's bohemian history.
Voyage of discovery
These memories came back to me when I watched the award – winning Channel Four series 'It's A Sin' and recognised a bit of myself in the character of Colin; the shy boy from South Wales. I didn't suffer his terrible and tragic fate of HIV/AIDS but there was something in his persona that resonated with me.
'It's A Sin' brilliantly caught the flavour of the gay and lesbian bars and nights out then. I don't remember the scene being as diverse as the one portrayed but we were all on a big voyage of discovery.
HIV/AIDs was to dominate the era of the eighties and nineties fuelling prejudice until, thankfully, breakthroughs in science and medicine changed things for the better. Equality nonetheless is a continuous struggle and not to be taken for granted.
For those of us who lived through it and came out the other side remember the ones lost and their loved ones.
Some of that 70s and 80s scene was lost too but the power of memory and the work of archivists and campaigners have created a legacy to remind us and future generations.
Catch up on earlier installments of David's memoir here.
---
Support our Nation today
For the price of a cup of coffee a month you can help us create an independent, not-for-profit, national news service for the people of Wales, by the people of Wales.