Culture
Memoir: You Don't Have To Say You Love Me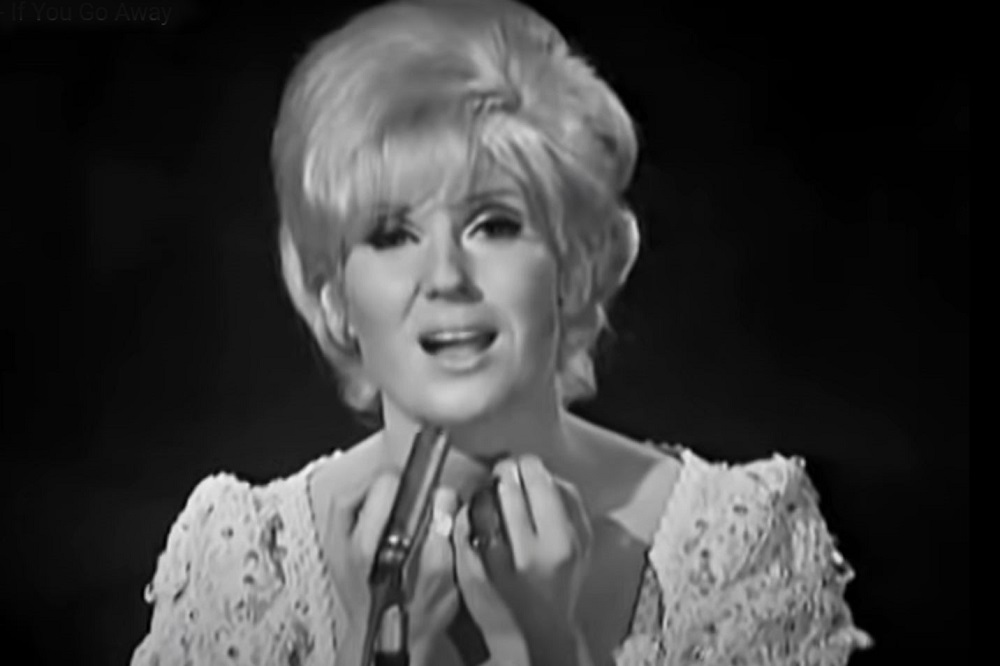 David Lloyd
Dusty Springfield's ballad speaks of the transitory nature of love. She doesn't expect her lover to stay forever. Sometimes I had to disagree with the sentiments. I wanted commitment bordering on unconditional love.
On the gay scene in Cardiff, Scotland and London in the 1970s I made my own journey both bewitched and besotted at times by some of the people I met yet I also found a sort of home.
I have written about the Cardiff bars and clubs in a previous extract and the double lives of some of those who visited on a Friday or Saturday night out. Like them I experienced the fear of being found out.
In the long hot summer of 1976, home from University at Stirling, I began to let go of some of the anxieties around being outed.
Elevated hormones
From late June to late August the temperature was around or above 90 degrees Fahrenheit. Labour appointed a Minister for Drought.
Lawns and fields were scorched within an inch of their lives yet there was an upside to all of this – elevated hormone levels. Cardiff was on heat and inhibitions were thrown aside like underwear. It was a time of outdoor trysts after closing time or steamed up cars after midnight. Bute Park was a hub of activity.
I wasn't brave enough to join the party but I found my first crush that summer at Sirs club, near the Wyndham Arcade. When I entered those portals my eyes came to rest on a divine being.
Jack (I think that was his name) was the original medallion man. Driving a post office van by day he was transformed into a sex god at night when he spun the decks at Sirs night club with his denim shirt half open to reveal the large chunk of metal dangling on a chain around his neck.

Divine
Everyone loved him. People fell out over his divine presence. He was a man of few words but his eye contact and mellow voice were legendary. I spent a lot of time asking for requests standing near his sound deck and trying to make awkward small talk.
I was in love or thought I was. I was 25. He was perhaps ten years older. When the shutters came down on Sirs a few of us were lost. He had ridden over into the sunset. There were rumours of a sugar daddy but I think this was just jealousy.
Jack wouldn't be the first failed attempt at romantic love but each setback made me more confident.

My journey as a gay man came to fruition in London where I moved after University in the late 1970s. I had a found a job at the Morning Star and became active in all sort of causes, Anti Apartheid and Chile Solidarity being two of them.
Through the various groups on the left I met a new group of young LGBTQ+ men and women. It was here that I understood the political nature of the campaign for equality and law reform.
Through the Morning Star and The Black Cap pub in Camden Town, I was fortunate to meet a collective who were making the personal political through their journal Gay Left. One of the men was Jeffrey Weeks who hailed from the Rhondda and had been in London longer than me.
He was a pioneer and, as a writer and academic, has a rich and distinguished body of work and is one of the leading British sociologists and historians within the field of sexuality. His biography is required reading to know more.
Crushes
Jeffrey and another Gay Left leading light, Emmanuel Cooper took me under their wing. I wasn't part of their inner circle but through them I was invited to some of the best parties I had ever encountered.
I fell in love all over again several times. Did I really know what love was? Perhaps not. Looking back I know that some of it was infatuation. I was too naïve to tell the difference. While there was emotional churn as a result of these obsessions and crushes it was a time of personal growth.
The North London parties and meals I attended were more than an excuse to drink and be flirtatious. They were chances to discuss and debate left politics, the wider issues in society and the fight for a more equal society. I wasn't a member of the Gay Left and was fortunate to be on the guest list.
I learnt a lot. It made me realise how my occasional experiences of the scene in Cardiff were just scraping the surface of a whole new world. Suddenly I was engaged in ideas and debates conducted in a civil manner even though people had differences. We all wanted a better world.
Awkward encounters
Inevitably I also fell in love with another member of the Gay Left collective. He was charismatic and kind. We spent time together and he looked after me. I mistook his attentiveness for something more significant. My shyness meant that I was never going to be the icebreaker.
One night having drunk too much I declared my feelings at a bus stop at Highbury Corner, in Islington, and was left stranded as he boarded the number 43 to Archway and sailed away into the night. It wasn't the last time I saw him but our subsequent rare and chance encounters have been awkward.
I took some annual leave, nursed my wounded heart and retreated for a break back home in Cardiff. On the third night I made my excuses to my parents and went out to the Kings Cross (now gone) on the Hayes. There I felt the need to just mingle and merge into the crowd.
I found a breathing space. I stopped looking for Mr Right and pressed the pause button on romance. Instead I plunged into activism back in London.
The eighties beckoned with fresh pastures, new causes and the need to change the world in whatever small way I could.
Catch up on earlier installments of David's memoir here.
---
Support our Nation today
For the price of a cup of coffee a month you can help us create an independent, not-for-profit, national news service for the people of Wales, by the people of Wales.