Culture
Michael Sheen to play NHS founder Aneurin Bevan in new play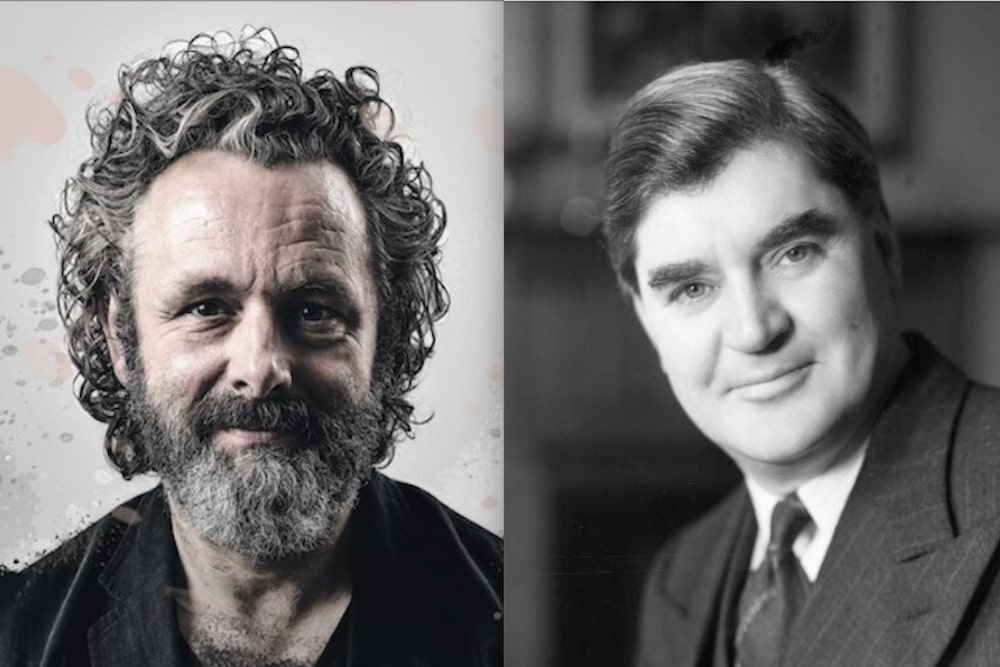 Michael Sheen is to star in a play about the life of Aneurin Bevan and his battle to create the NHS.
Nye, by Welsh playwright Tim Price, will open in February 2024 at the National Theatre in London.
It has been described as a "Welsh fantasia that is both epic and deeply personal".
It will see Sheen in the title role playing one of his lifelong heroes, and will be directed by the National's artistic director, Rufus Norris.
"After the turmoil of recent years, we all appreciate how vital the NHS is," said Norris, who added the play would "illuminate the life of its founder and celebrate its centrality within British life".
The miner's son from south Wales, was the architect of the 1948 National Health Service Act that allowed people access to medical diagnosis and treatment, free at the point of use.
Today the NHS celebrates 75 years since its creation on July 5, 1948.
At the recent Glastonbury Festival a giant tribute to the NHS was unveiled in front of the Pyramid Stage.
In a video posted to the festival's official social media page, the giant mural which read 'We Stand with the NHS' featured Michael Sheen reading extracts from Aneurin Bevan's 1946 speech on the NHS bill.
The bill reads: "I believe it will lift the shadow from millions of homes.
"It will keep very many people alive who might otherwise be dead. It will relieve suffering. It will produce higher standards for the medical profession. It will be a great contribution towards the wellbeing of the common people of Great Britain."
— Glastonbury Festival (@glastonbury) June 19, 2023
Aneurin Bevan has long loomed large in the life of the Welsh actor.
Back in 2015 he delivered a rousing speech at the People's March for the NHS in Tredegar, the birthplace of the MP.
He told a massed crowd that people must fight to stop the health service being "undermined" by the government.
He accused politicians of "sniffing around for markets to exploit, for weaknesses to expose".
He said: "There are plenty out there who believe in grabbing as much as you can. They won't say it of course, they're too smart for that."
He continued: "For decades there has been a systematic undermining of [the NHS's] core values, this is beyond party politics. The Labour government arguably did as much damage as any Tory or coalition government. This is about who we want to be and what we believe is worth fighting for."
Sheen spoke of Bevan's vision of the NHS and how he stood up for his beliefs.
"It was long-term, it was far-reaching. Visionary in its scope and revolutionary in its effect. He [Bevan] had cast-iron integrity and a raging passion," he said. "This was a man who had no fear in standing up for what he believed in, and he made no bones about how he felt.
"This is a man who publicly stated: 'No amount of cajolery, no attempt at ethical or social seduction can eradicate from my heart a deep, burning hatred for the Tory Party'."
In 2017 he also delivered the Aneurin Bevan lecture at Hay Festival where he spoke about culture and society and the humane vision and tradition that Bevan inspires.

---
Support our Nation today
For the price of a cup of coffee a month you can help us create an independent, not-for-profit, national news service for the people of Wales, by the people of Wales.