Culture
Music 'recording engineer' Steve Albini talks Wales, John Cale, the Manics, Rockfield Studios, and Newport's legendary TJ's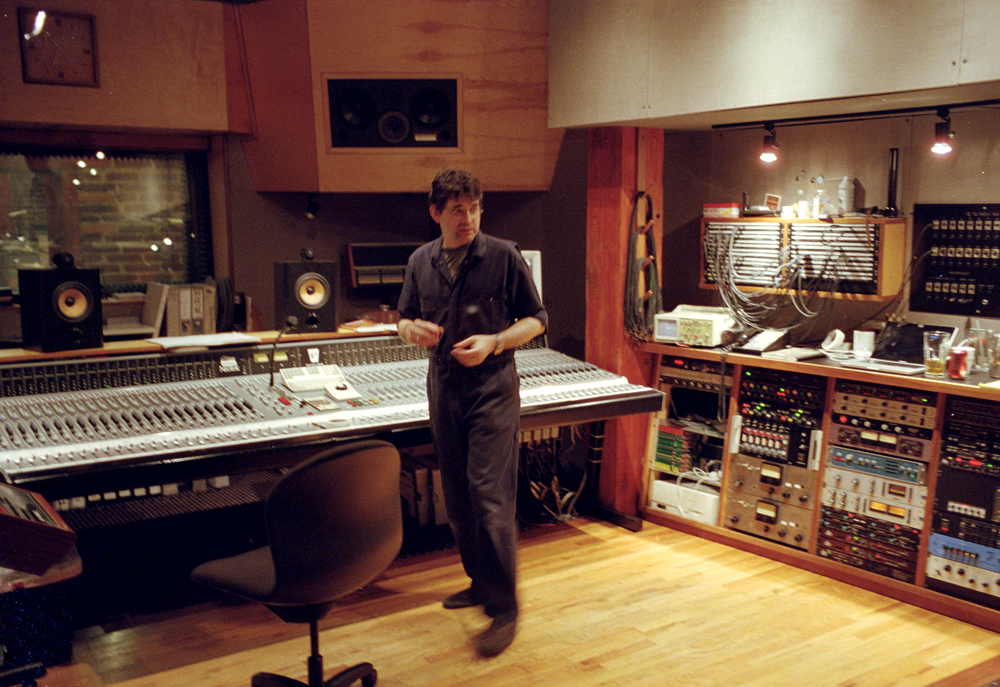 It's not every day that you get to interview a music legend who has worked with some of the most influential bands in history.
Nirvana, Manic Street Preachers, Pixies, The Breeders, PJ Harvey – Steve Albini has a CV that is the envy of many a record producer.
Except Steve Albini is not a record producer, he's a 'recording engineer.' Albini has an acute aversion to the corporate music industry. He's an advocator of authenticity and independent music.
A champion of socialism, he stays true to his roots. He rejects royalties from bands and refuses to charge astronomical fees for this use of his or his studio's time.
Known for his work with Nirvana, Albini also worked with Welsh icons Manic Street Preachers on their 2009 album Journal For Plague Lovers, that featured lyrics entirely written by missing band member Richey Edwards. He also produced (or shall I say, engineered) Welsh cult band Mclusky's sophomore album Mclusky Do Dallas.
Clad in a casual black hoodie, with a rolled-up grey beanie on top of his head, Albini looks younger than his 61 years. He regularly takes off his glasses to give them a quick clean, and is engaging, open, and incredibly loquacious and friendly.
Speaking from his Electrical Audio studio in Chicago, the zoom interview gets off to a good start with Albini complimenting my Welsh accent, which is possibly the first time my Newport accent has ever been lauded.
"I love hearing Welsh people speak. They have one of the most charming forms of English that there is."
He's won me over already, even more so when I laugh and tell him where I am from.
"I'm very familiar with Newport. I have played at TJ's several times."
It's clear he has done his homework on my homeland and grins when I ask him how much time I have with him. "I have an open-ended schedule. Turns out I'm the boss of this place…"

Rugby
Albini is convivial and keen to talk, and seemingly keen to talk about everything Wales. When asked where he grew up, he leans back in his chair and smiles, "not Wales." Before I can ask him another question, he's off.
"Although, my hometown Missoula in Montana had a rugby team. It's a club rugby team that was, and I think still is, staffed by volunteers. They are called the Missoula Maggots.
"I remember they had a big fundraising effort when I was in high school. Fund raising efforts in Montana typically involved kegs of beer. So, we had a 'kegger' to raise money to send the Maggots on a tour so that they could play club teams in Europe.
"They ended up only raising enough money to send them to the UK, so they played club rugby teams there. I think they played 4 or 5 matches in Wales, and one elsewhere in Britain and then came home. They lost all of them!"
He smiles again, "I think rugby is kind of a perversion of just a small group of people in Montana."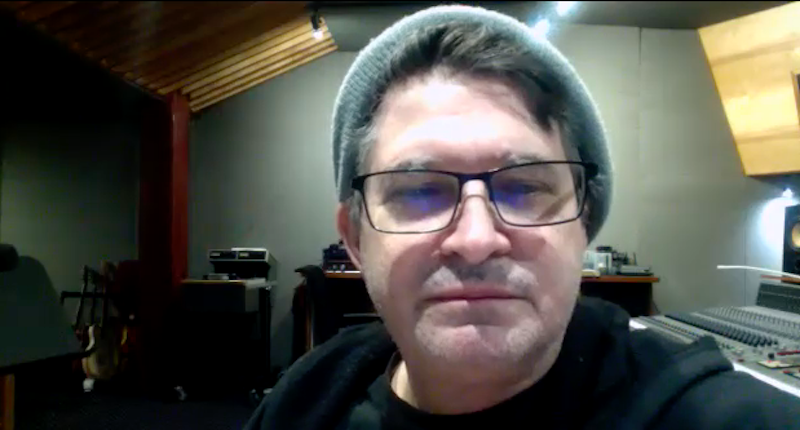 Music Career
Albini, who has played in bands including Big Black and Shellac, says that from the moment he got involved in music in his youth, he knew he would be involved in it forever.
"From my first exposure to music as a youngster, the first time I started playing in a band, I was certain I would keep doing that for the rest of my life, one way or another.
"I had no ambitions about making it my profession. I think that's actually one reason for the longevity of my tenure in music is that I never tried to hang my rent on my band.
"I think that is an important distinction between the way I look at music and the way of a lot of aspirant people look at music. They look at music as a way to provide them with a livelihood. Like 'this is my career, I am going to be a performing musician.'
"I've always looked at it as come hell or high water I am going to find a way to play music and be involved in the musical community. And if I can get paid something for doing it then that's great. But for the longest time I didn't make a nickel as a musician and I didn't care, I was still doing it. And I still try to maintain that attitude."
John Cale
Albini grew up idolising The Ramones but says that Welsh legend and former Velvet Underground member John Cale was a huge influence on him.
"John Cale was a hero of mine. I was a big fan of The Velvet Underground, they were a seminal band. Everything that they did seemed to invite a new tangent in music.
"Every song on their first couple of albums has within it a kernel of something that you could pursue for a lifetime. There was something about them, the synthesis of those people playing together that was just enormously creative and really beautiful.
"John Cale in particular, I followed his career much more than I did than Lou Reed's when I was forming my own identity as a musician. Cale had a sense of classical rigour about him which didn't really speak to me, but he had a kind of irreverence towards his classical rigour which did speak to me.
"Like the fact that he was trained as a viola player but choose to play it like the bass. To me, that was a statement, you know. And when a viola showed up, or strings in his music, he wasn't trying to beat you over the head with his credentials. You know, he wasn't like 'I am a composer! This is a composition!' It was more like (*does a high-pitched squeak sound) …'listen to this sound I just made'. I admired him tremendously."
Paris 1919
Cale's third solo outing, Paris 1919, had a profound impact on Albini. Released in 1973, the album has become known as the apotheosis of the Welshman's career.
"I got to see a performance of Paris 1919, which is one of my favourite albums ever. It was sort of a re-enactment of the album at Primavera Sound in Spain in 2011, I think.
"It was one of my absolute pinnacle favourite musical experiences. Hearing that album performed by John Cale, in a setting like that, where I was about five feet away from him.
"When I was in college, I had gone to see him play with his rock band. He'd made a couple of rock albums in the 70s and 80s that always had a fairly stripped-down sound, almost like a garage band. And I had seen a couple of those shows and was really invigorated by them, I thought they were fantastic. I thought that was his natural element.
"But then seeing him in a more composed and formal setting, with a larger ensemble, was just great and I loved it. I have tremendous respect for John Cale, and I love his music."
Albini is a raconteur and it's almost impossible to stop him talking. His admiration for John Cale is almost palpable, although he says not everything was perfect about the performance.
"At the conclusion of that album re-enactment, as it were, he played a couple of songs with just him at the piano, or just with a rhythm section. He played a few singles from that era like 'Hedda Gabler' and 'Fear Is a Man's Best Friend', that were just highlights of that early rock era of his. It was fantastic. It didn't seem like he was playing at it, it seemed like he had been re-animated by it, it was amazing."
He closes his eyes, shakes his head and adds: "But literally the only regret I have about that experience is that I didn't leave immediately after those songs because shortly after that he said, 'and we'll be back in five minutes with some new stuff…'"
Albini does a mock sigh and continues: "In the back of my mind I kind of knew. I thought, you have an out here Steve, you can go now. This can be like the highlight musical moment of your life if you just walk out now. I'm in the front row, right in front of him, and he's starting with this stuff where the band obviously had a say in what it was supposed to sound like and…I couldn't get up and go then, could I? It would've been just so rude (laughs).
"But seriously, I have infinite respect for John Cale and the way he presented and continues to present himself."
The recording engineer isn't finished talking about Cale just yet. And his affection for him extends to Cale's support of other musicians.
"It's his affiliations too. He championed Jonathan Richman when The Modern Lovers were like a perversion on the music scene on the east coast. They didn't have an audience or following, and John Cale took them under his wing and championed them.
"What a tremendous stamp of approval to have one of your heroes take you under their wing and produce your records and try to get you signed by a record company. Also, the productions he did for The Stooges were great, and he was an early champion of Talking Heads and a bunch of other bands.
"He just seemed like one of those guys that graduated from the psychedelic era into the experimental and then the punk era without stepping in a puddle ever. He just navigated that perfectly."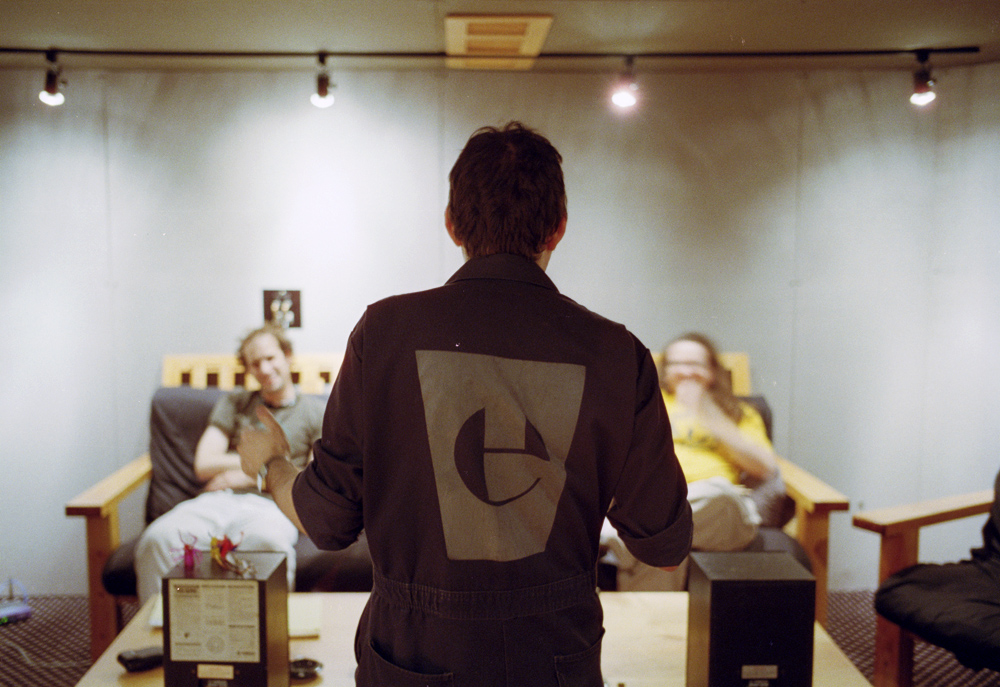 Nirvana letter
Albini accepts that he will forever be associated for his work with Nirvana on their final album 'In Utero'. I ask him about the four-page letter that he wrote to the band in November 1992, in which he details his suitability to work with the Seattle three-piece. It resurfaced online and drew huge attention from music fans.
"The story behind that letter is that I had actually been engaged in this series of phone calls with Kurt while we were talking about how we were going to go about recording the record. You know, like let's do it in a place where people aren't going to fucking bother us all the time and so on. Then a sort of a more practical conversation about what kind of a record do you want to make, what my involvement would be, etc.
"And we had a series of these conversations over the phone and I said 'look why don't I just type all this up, and I'll send it to you and that way you can just pass it around to everyone involved. You can show it to the band and that way if there is something specific anyone is worried about you'll have it written down. You can circle it and needle me about it later or whatever.'"
"So the letter was just a reiteration of everything we had talked about over the phone, written down in a way that the band could talk about amongst themselves and have bullet points to argue over or whatever."
TJ's Newport 
The conversation soon moves from Nirvana and back to Newport's legendary TJ's nightclub, where Kurt Cobain allegedly proposed to Courtney Love, who was performing at the venue with her band Hole.
"Man, TJ's was great. It was a very small club and it got packed for every show. There wasn't really a stage, just a little platform about 3 inches high.
"I remember when you were there for a crowded gig and the audience started moving around, they would knock all your stuff over. When I played there, I was getting whacked in the face with the microphone pretty regularly. Bob (Bob Weston, bass player in Albini's band Shellac) had to play bass with one hand whilst kind of holding people away with the other, it was that sort of place.
"Gigs were always crazy and energetic at TJ's. It was always very welcoming there. They would make a big meal for you, everyone would hang out together, the bands and the staff. It was very comfortable, very friendly, and a very familiar kind of environment.
Kurt Cobain and Courtney Love with legendary TJ's owner John Sicolo
"It reminded me a lot of some of my other favourite gigs. There was a place in Chicago called Lounge AX that had a very similar sort of atmosphere, a very convivial, very familiar and fraternal attitude. It was similar to my current favourite gig in the UK, which is the Brudenell Social Club in Leeds. I have had nothing but great gigs there. I've seen other gigs there on nights off and had a great time. Nathan the guy that runs it is such a down to earth guy, a real music fan. It's a shame all of these places like TJ's keep getting shut down."
Rockfield
Albini has worked at Rockfield Studios in Monmouth on a few occasions and his face lights up when he remembers the owner, Kingsley Ward.
"He is an extraordinarily eccentric guy, and it's a great place. I enjoyed working with the Manics there. I was roughly familiar with the studio, so I knew it was capable and I was happy to make a record there.
"I think I was at Rockfield for around two weeks with the Manics. They were incredibly intelligent guys. Being at Rockfield fitted with their idea of doing a kind of Welshy record in Wales, that was sort of in memory of Richey."
Future
The passionate Albini says he never wants to stop doing what he knows is "an incredible job." The fire is still in his belly to both play and record music.
He leans forward and rubs his nose. "I get to see people accomplishing their life's desires. I come to the studio, and someone makes a record, and they hear their song played back for the first time. That is a moment they have been thinking about for months or years or their whole fucking life! They hear it played back in the studio and it's a realisation of an aspiration. Being there for those moments is incredibly gratifying.
"Obviously there's kind of a natural end point to all these things, like just congenitally. My Dad went deaf before he died. I think it's quite likely that I am going to lose my hearing, but you know, so far, so good. I feel like I am still making good decisions in the studio, and I am still being productive."
The interview comes to an end and it's not hard to see why Steve Albini is held in such high esteem. He's intelligent, charming, passionate, opinionated, and has worked with some of the best bands of all time. He's also knowledgable about Wales and Welsh culture and music, what's not to love?
Read more by Christopher Evans here.
---
Support our Nation today
For the price of a cup of coffee a month you can help us create an independent, not-for-profit, national news service for the people of Wales, by the people of Wales.