Culture
Music Review: City of Birmingham Symphony Orchestra at St David's Hall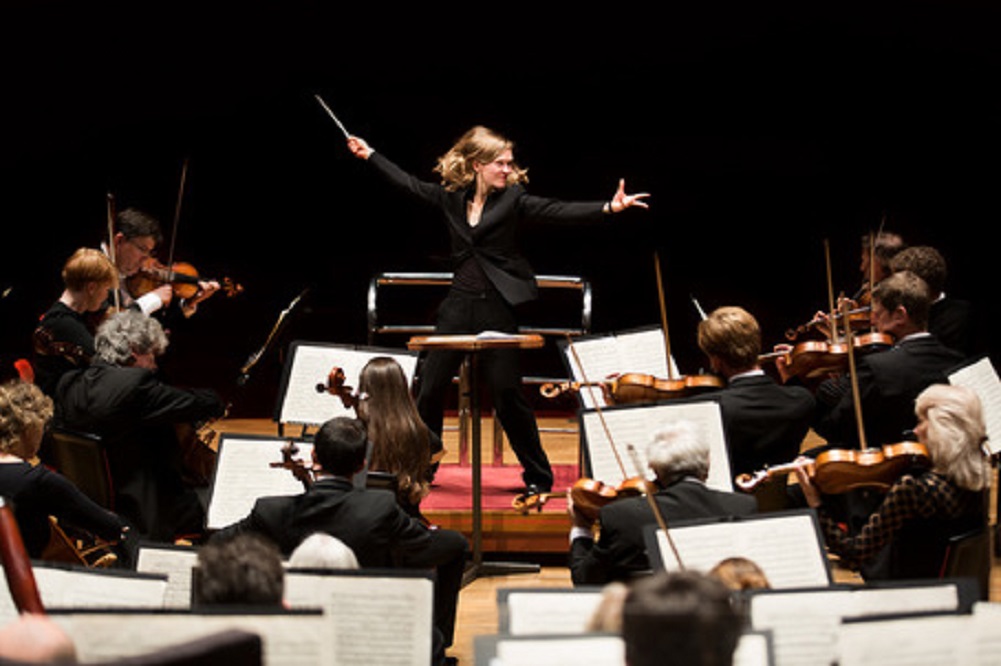 Peter Collins
Forget about all that pomp and circumstance, it's the introspective melancholy, the deep sense of loss and longing, disappointment and even despair that makes Elgar's music so satisfying.
It is all there most obviously in his cello concerto, and it permeates his second symphony. As Vilde Frang revealed in this sublime performance, there is also that sense of something lost that can never be regained in Elgar's masterly violin concerto.
From the very beginning it was clear that the Norwegian violinist understood the emotions buried in this music which Elgar composed at the height of his powers.
This was a captivating performance of sensitivity and insight, suggesting that those who contend that non-English musicians have a deeper understanding of Elgar's music than those born in the composer's homeland may be correct.
Conductor Mirga Grazinyte-Tyla and the City of Birmingham Symphony Orchestra gave Frang all the space she needed to explore the beauty of the first movement.
The same was true in the second movement, marked Andante, which is suffused with heart-rending nostalgia and yearning.
The intricate third movement, marked Allegro molto, saw orchestra and soloist come together to produce vibrant, captivating music that one will remember for a long time.
Elgar prefaced the score with the words: "In here is enshrined the soul of ….."
The soul of which he spoke is still unknown. Frang's playing of the third movement cadenza, accompanied softly by a few other instruments, must surely have captured the souls of many in the audience.

Soul-searching
Indeed, in these uncertain times in which we live, this soul-searching music speaks to us more directly than it has done for several generations.
Robert Schumann was a troubled soul for much of his life, having visions of both angels and demons, ending his days in a sanitarium with what today would probably be diagnosed as a bipolar disorder.
His First Symphony, known as the Spring symphony, was composed in happier days. It is a joyful, high-spirited and vibrant work. This performance highlighted all those qualities, delighting the audience and encouraging us to believe that spring is indeed just around the corner.
The orchestra delighted in the warm lyricism of the first movement which gave one the refreshing feeling of walking through the countryside in early spring.
The gentle Larghetto movement offers peace and rest. The orchestra was at its sparkling best in the Scherzo and the Finale, building gradually towards its ebullient conclusion.
Mirga Grazinyte-Tyla is small of stature but she certainly commands her orchestra with towering authority and assurance.
She seemed genuinely surprised to be presented with a bouquet of flowers at the end of this delightful performance. She deserved it.
---
Support our Nation today
For the price of a cup of coffee a month you can help us create an independent, not-for-profit, national news service for the people of Wales, by the people of Wales.