Culture
New show unveils the hidden tale of Eryri's earliest mountain guides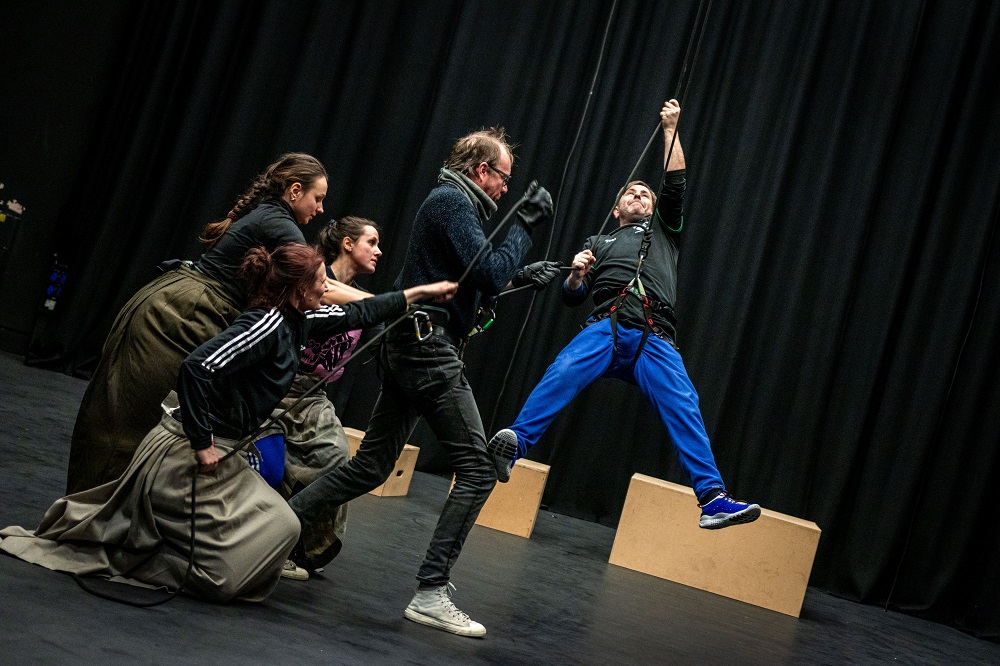 A new show coming to Pontio in Bangor later this month delves into the fascinating and seldom heard story of some of Eryri's early mountain guides.
Creigiau Geirwon unwraps the histories of entrepreneurial farmers, innkeepers and quarrymen who saw an opportunity to supplement their income by sharing their knowledge of Eryri's rugged slopes with leading botanists and artists.
Written and directed by Wyn Bowen Harries, with choreography by Kate Lawrence, the show staged by Cwmni Pendraw will include BSL interpretation and English subtitles.
The show includes vertical dance and rope-work by the actors, supported by dancers from Vertical Dance Kate Lawrence, which helps to convey traversing Eryri's craggy slopes and the challenges posed by the mountains.
Performed by actors Iwan Charles, (The Pact, Be di'r Ots, Emyn Roc a Rôl, Hanesion o'r Pla Du); Llŷr Evans (Enid a Lucy, Hinterland, Twin Town); and Manon Wilkinson, (Hidden, Hinterland, Stâd), the history of the mountain guides is accompanied by live music from Casi Wyn and Patrick Rimes.
Much of the show has been inspired by The Botanists and Mountain Guides of Snowdonia by Dewi Jones.
Wyn Bowen Harries said: "This is an aspect of our history which is new to most of us. We may be aware that artists flocked to Wales for our romantic rugged landscapes in the eighteenth century, or that early botanists came to search for, identify and collect new plants, but they relied on local knowledge to achieve this.
"Many local people were good botanists, they could identify plants and knew where they grew. The show presents parts of their story, and there's a contemporary theme running through the whole. With climate change, and the threat to wild plants, this historical information is valuable to us today."

The guides
Local people had a good understanding of medical herbs which were essential when doctors were few and costly. Some had very good knowledge, and this would have been handed orally down the generations.
The first printed record of someone employing a mountain guide in Eryri comes from 1639, when Thomas Johnson, a London apothecary came to visit and wrote how he employed a farmer's son to guide him up Yr Wyddfa.
In 1706 Edward Llwyd was described as Europe's foremost naturalist, and he identified the Snowdon lily as a distinct species in Cwm Idwal.
He understood that rare plants are to be found in the most difficult to reach places: 'you must make use of a guide: who must not direct you to the easiest way of goeing up; but must bring you to all steep & craggie cliffs…'
By the 1700s rare plants were being collected without concern, with the aim of creating a 'herbarium', a situation which worsened during 'The Great Victorian Fern craze' of the 1830s which saw middle and upper classes collecting rare ferns as a status symbol.
William Williams or 'Will Bŵts' was among the most well-known of the guides, with an excellent reputation for his botanical knowledge. But he realized that he was also part of the problem, and he often refused to reveal the exact location of rare plants.
He was a great climber, who felt at home on the rock, and kept a rope on the summit of Yr Wyddfa in order to collect plants for his customers.
But, having been out in all weathers and for too long, the rope broke, and he fell to his death from Clogwyn y Garnedd on 13 June 1861.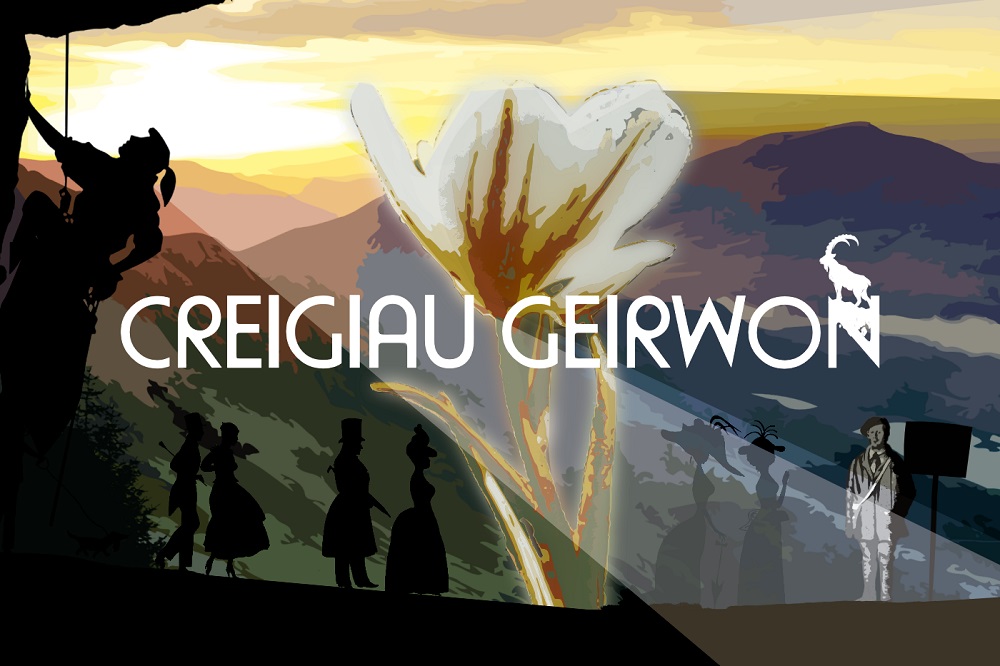 End of the line
By 1850 it was possible to spend the night on the summit of Yr Wyddfa.
For five shillings you could have supper and breakfast in the rudimentary hut which measured 12' by 9' furnished with a stove, three-legged stool and a bench, according to one report.
The coming of the railway to Llanberis in 1869 and the opening of the Snowdon Railway in 1896, brought more visitors to Llanberis, but also marked the beginning of the end for the guides of the period.
As more people climbed Snowdon, the paths became more obvious, so guides were not needed.
Talks
There will be pre-show talks free with a ticket for each day's show:
6.00pm 22 June 2023 
Speaker: Dr Goronwy Wynne, botanist and broadcaster, author of Blodau Cymru: Byd y Planhigion / The Flowers of Wales: The World of Plants (In Welsh with simultaneous translation)
6.00pm 23 June 2023 Stiwdio
Speaker: Dr Barbara Jones (in English)
Title: Jewels of Eryri – what future?
6.00pm 24 June 2023 Stiwdio  (In Welsh with simultaneous translation)
Speaker: Dr Iwan Gwyn Williams
Title: A lifetime of recording the plants of Eryri
Creigiau Geirwon is showing at Pontio in Bangor on 22, 23 and 24 June. It is performed in Welsh with English captions. BSL Thursday 22 and Friday 23 June. 
Matinee and evening performance on Saturday 24 June. 
Suitable for age 8+
Foe more information, visit the website
---
Support our Nation today
For the price of a cup of coffee a month you can help us create an independent, not-for-profit, national news service for the people of Wales, by the people of Wales.