Culture
Notes on a Coronation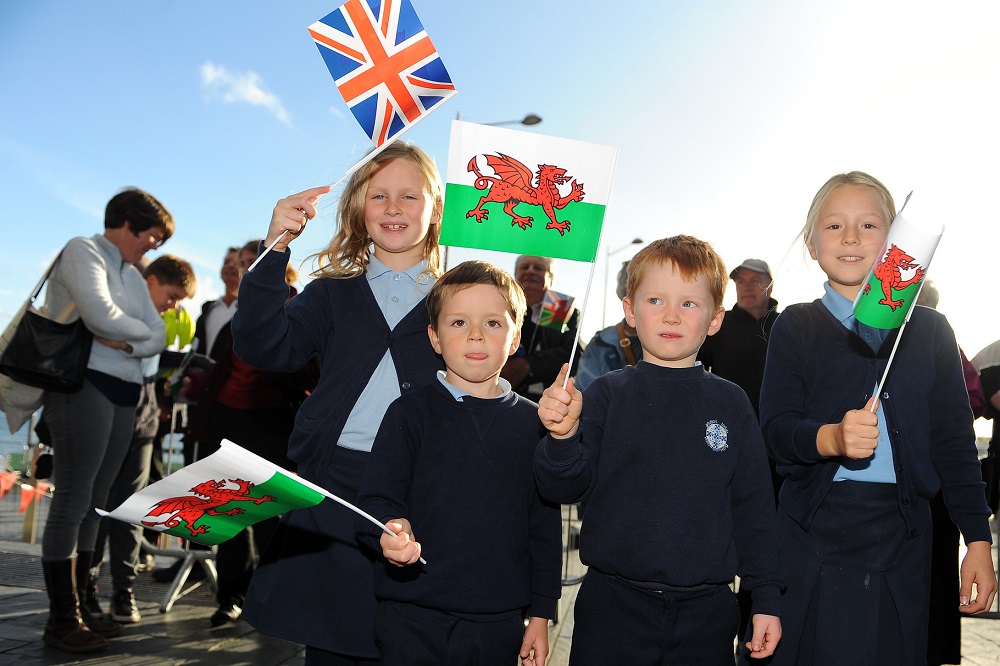 David Llewellyn
I don't recall the exact year, but I think it may have been around the time that Big Pit, the mine where my grandfather Gordon Gait worked the washeries, was opened to the public as a mining museum.
Whatever the date, the talk in Pontnewynydd, on the main road from Blaenafon to Newport and the M4 was that Charles, Prince of Wales would be driving through our little village, on his way back from some engagement further up the valley.
They started selling little plastic Welsh flags in local shops, and our mums made sure we had one to wave at his Royal Highness as he drove past.
Groveside Villas looks directly down onto the road, so when the day came we were ready and waiting. Perhaps he would stop, get out of his limousine and give us all a wave to show his appreciation to the adoring crowds.
When the time came the road was more or less cut off to regular traffic, as it might be for the Pontypool Marathon, and the motorcade zipped past at 40 mph, our plastic flags rustling in the aftermath.
The next time I came close to being in the presence of Charles, Prince of Wales, was when he attended an event at St David's Hall, and I had to walk around his car to get across the Hayes.
More recently I was in the crowd outside the castle which went on to boo him as he made his first visit to our city as King Charles III.

Spectacle
The Coronation of King Charles III is a fascinating spectacle, especially for those of us who read Barthes and Baudrillard as students, a bizarre post-modern parody of a national event, as remote from the lives of Charles's subjects as an episode of Downton Abbey.
Witness the recent closure of Cardiff Castle, bequeathed to the people of Cardiff by people of wealth and privilege who used it for the greater good, so that people in Cardiff can watch a 74-year-old man get dabbed with oil by the Archbishop of Canterbury on a big screen.
Meanwhile, our local Tesco is selling plastic Union Jack Bowler Hats, while Sainsbury's have a display of eyeless cardboard cut-out masks of King Charles and Queen Camilla.
You can't move in our capital city without seeing cheaply reproduced Union Jacks on the same rickety stalls which sell football scarves on an international day, and every supermarket and fast food outlet from one end of Queen Street is peddling Royal this and coronation that, and if I've heard 'Zadok the Priest' on the radio once, I've heard it a thousand times.
In 1953 my grandparents' generation rented televisions so that they could watch the Coronation of Queen Elizabeth II. In the post-war world a young Queen represented hope for the future, and she remained a potent symbol of that ethos throughout her record-breaking reign, often regardless of who was in power, or what the country's fortunes were.
Almost exactly 70 years later her son inherits the throne at a time when the sheen of the monarchy is wearing thin, revealing the dull grey base metal beneath its golden veneer, with support for it dwindling rapidly among younger people.
Indeed, I imagine the vast majority of Charles's subjects will find the obligatory pomp of this arcane ritual utterly incomprehensible, not to mention mindlessly crass at a time when so many of them are struggling to get by.
---
Support our Nation today
For the price of a cup of coffee a month you can help us create an independent, not-for-profit, national news service for the people of Wales, by the people of Wales.