Culture
Oh Lucky Man!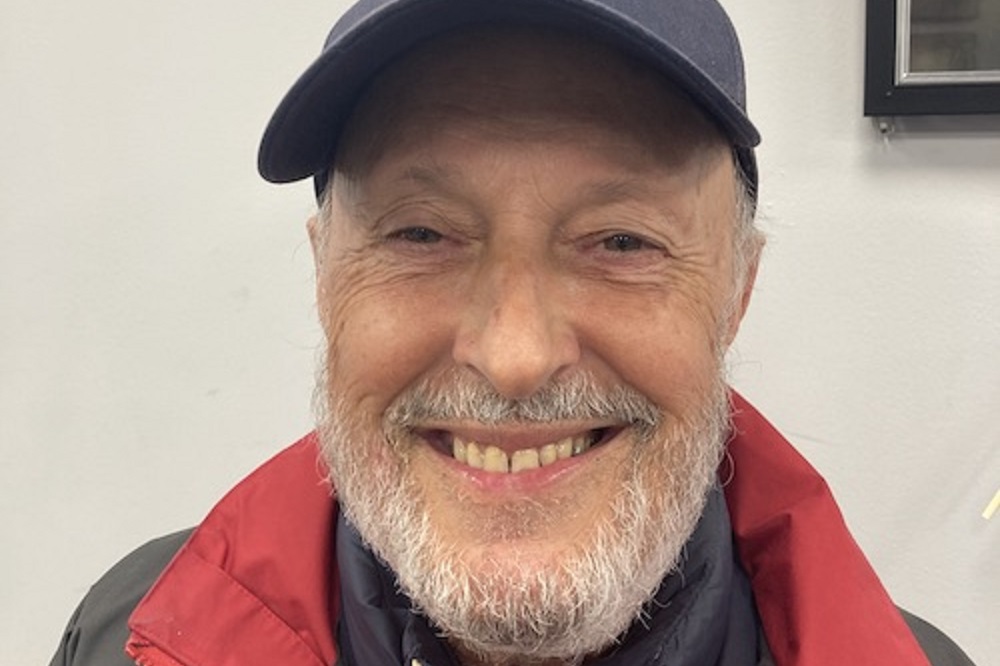 Jon Gower
There are people in life who are born lucky, to the point that they can seemingly cheat death. People such as US Park Ranger Roy Sullivan, who survived no fewer than seven lightning strikes.
Dr Chris Perry from Swansea may well be one of them, having survived not one but two air crashes.
'My mum Doris was a Bridgend beauty queen and a young, handsome Englishman from Portsmouth came to live next door. One day he called round and asked her mother if he "could go out with your girl" to which the reply was "No!" She was going out with a famous baritone singer called Freddie Beer at the time but mum dumped Freddie and married Sidney.'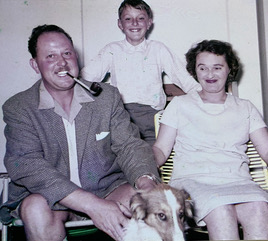 Chris' parents were told they couldn't have any children but his mother did eventually find herself pregnant.
'They went to India in the 1950s, my mam was five months' pregnant with me so dad decided to put her on a plane to come home to Wales. She became ill, it turned out to be pleurisy, so dad put her on the plane. As far as I know the Comet had never had a crash before. Even the Queen had been on the Comet.
'So mum was on the plane, waiting for Flight 783 take off, when a member of staff saw that mum was unwell and told the captain and the captain stopped the flight so she could be taken off, along with her luggage.'
The plane, a de Havilland Comet jetliner, operated by the British Overseas Airways Corporation, encountered a severe squall, lost radio contract with air traffic control and broke up in midair. Witnesses saw the aircraft coming down in flames.
Chris picks up the story. 'So when mum eventually got back she didn't know – and my aunt didn't tell her for six months – that we would have been dead had we been on the plane. It crashed, all because of the size of the windows. They were too big and there was a manufacturing fault. Six months later they told my mum that we were lucky to be alive.
'My mum had pleurisy and was taken to a specialist hospital, where the McArthur Glen designer shopping outlet is today. She was there for six months after I was born. During that time I was taken in by relatives in Bridgend. My uncle was an electrician and he and his wife spoke Welsh.'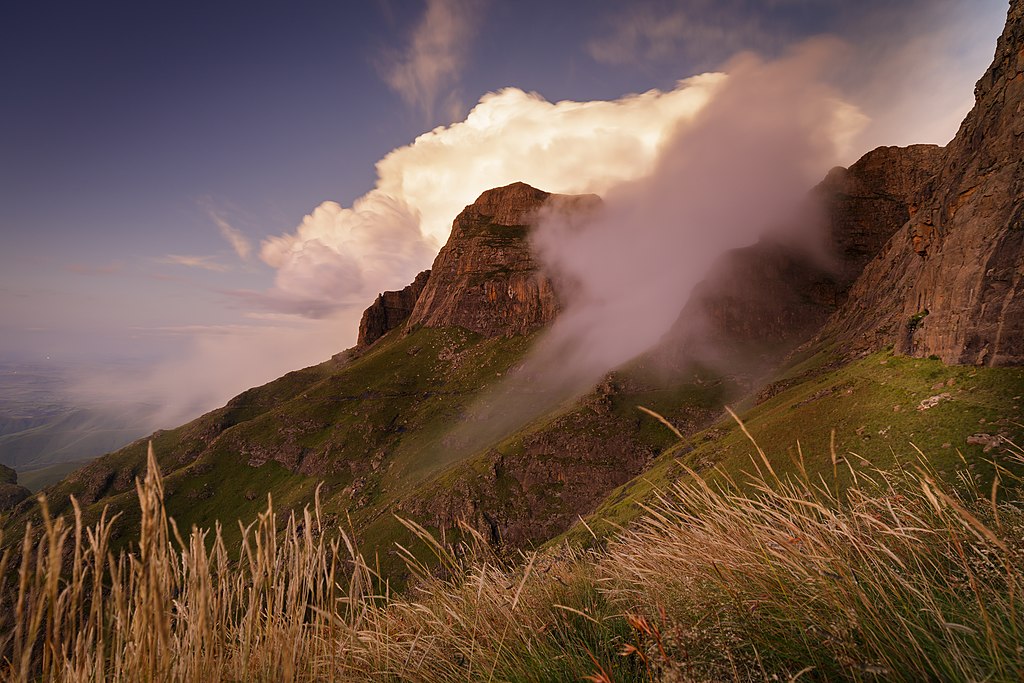 Schooldays
'My extraordinary story continued because I ended up in Africa as dad was working in Zimbabwe and other places. As a consequence I spent three years crying every day in a top boarding school in the Drakensberg mountains in South Africa. Then I moved to school in Wales. Whereas out there there was apartheid, back here I had Welsh apartheid because the youngsters in school called me cruel names because I had a strong South African accent.'
Chris did not exactly shine at his studies. He had the very lowest marks you needed to pass English exams at Bridgend Grammar School, where he also failed all his mock 'O' levels. Here he was much more into sport than the academic side of things, including hockey.
He then went to Bible School in Swansea, at a time when his mother was ill and he was helping to look after her.
'One day my dad said mum is unwell and I went in to see her and she died. That was twenty five years ago.'
'I eventually ended up as a lecturer at Ystrad Mynach College, having had a degree in Business Studies. I got involved in IT training, training Sir Terry Matthews' organisation which is now called Alcatel. I became a member of the Institute of IT training and trained people such as British Airways and Rolls Royce and then a friend of mine from Cardiff told me about an international opportunity. They didn't say what it was exactly but I had to do a presentation in London. It turned out to be a job in the Foreign and Commonwealth Office, training every British Ambassador and High Commissioner.'

Overboard
It wasn't always smooth sailing, such as the time Chris was invited onto HMS Sheffield.
His interpretation of casual dress didn't exactly square with those on board as Chris turned up in flip flops, shorts and a T-shirt while all the officers were wearing whites and gold in the officers' mess.
'When they saw me I thought they were going to throw me overboard but they were, in fact, very kind and they all changed into jeans.'
It was a tough job but someone had to do it.
'For two years I flew all over the world. I was in Rwanda for six weeks, in Cambodia, in the Solomon Islands, La Paz in Bolivia. I flew business class to Barbados where I was looked after, was protected by guys with machine guns. I was in Casablanca when I was invited to go down to Marrakesh to stay in the personal home of the Morocco's Head of Tourism, a palatial place, beautifully decorated, then I fly over to Nepal but there's a Maoist riot going on. My colleague and I had to walk with our luggage to the embassy and a Gurkha on duty said they couldn't come out as they'd recognise us and we'd be dead. So that was a moment. On that same trip we were flown over Everest.'
Bomb on board
But on another flight from La Paz, the capital of Bolivia, to London it turned out there was a bomb plot and the plane had to be diverted to Brazil. Lucky air escape number two.
Chris had already cheated death in Bolivia.
'A lady from the U.N had said "Hey Chris you must go to this hotel…it's above the clouds." So I got on this old minibus which was so rickety I was praying the whole time I wouldn't die. It turned out it was the most dangerous road in the world, with crosses all along it. At one point the mini-bus driver reversed to give way to a truck coming in the other direction and we were literally one foot away from death.
'I eventually reached the hotel, so I found myself in a swimming pool in the clouds thinking I have to go back down that road…'
So does Dr Chris Perry see himself as a very lucky man?
'The fact that I could have been killed on many occasions, on not one but two planes for instance, does indeed suggest so.'
---
Support our Nation today
For the price of a cup of coffee a month you can help us create an independent, not-for-profit, national news service for the people of Wales, by the people of Wales.