Culture
On Being a Writer in (and out of) Wales: John Williams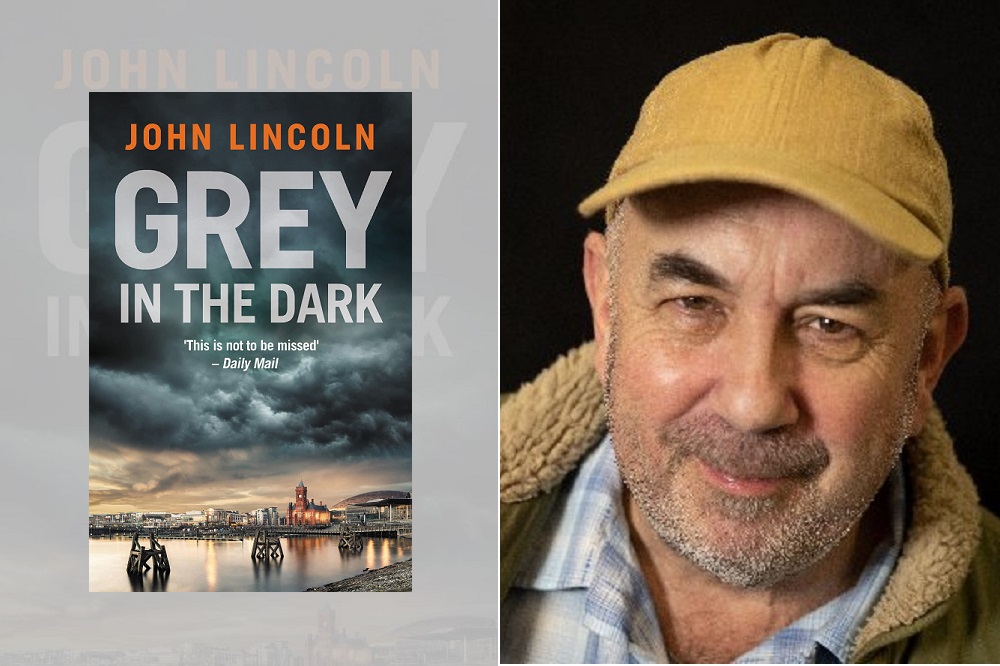 John Williams
This is a tale of two cities. Cardiff, where I'm from, and London, where I live now.
When I was seventeen and desperate to be at the heart of the punk rock world, I got a lift to London with my friend Woody's older brother Richard. Richard drove a big motorbike, a BMW something or other. I met him in town, outside Evan Roberts, and he gave me a helmet and told me to hang on tight.
An hour and a half later he deposited me at Earl's Court, where I made my way directly to the nearest pub and drank 2 pints very quickly while I waited for the shaking to subside. He had driven at 120 mph all the way, overtaking cars that were already in the fast lane.
I had alternated between abject terror and an ecstatic acceptance of my inevitable but thrilling demise. But miraculously I had survived. I had made it. I had got out of Cardiff as fast as was humanly possible.
I was in London, city of possibilities, and within months I was a writer. Me and my mate Charles put together a punk fanzine. People bought it. We even got a favourable mention in the NME.
After six months I came back to Cardiff, broke and bruised, formed a band, worked in an anarchist printshop and wrote for our weekly newspaper. After two years I went back to London and stayed there for nearly twenty years.
It was there that I became a professional writer, first a journalist for The Face and the NME, then writing books. The first of these was a non-fiction work about travelling around America in search of the greats of American crime fiction. After that I had the notion that I wanted to write fiction of my own.

I had noticed that the American crime writers I liked best – Elmore Leonard, James Crumley, James Lee Burke for instance – had all based their fiction in clearly defined regional territories – Detroit, Montana, Louisiana respectively. I thought about writing a book set in London.
I had an idea for one, but I was struck by the sense that London was not a place you could easily make your own. Too many other people had gone before – everyone from Dickens to the big name of the moment, Martin Amis.
I started thinking about Cardiff. Here was a place that seemed almost completely absent from contemporary fiction. The fact that I no longer lived there felt like a bonus, I could use the Cardiff of my memory and imagination, rather than be limited to the actual one. Just like James Lee Burke who'd left New Orleans decades before he started writing about it.
So I began writing a novel set in Cardiff, loosely based on a recent murder case. Then I started properly looking into the murder case and realised it was an appalling miscarriage of justice.
It was, of course, the murder of Lynette White, and has become famous as the Cardiff Three case. So I ended up writing a true crime book about the affair, Bloody Valentine, as a small part of that long struggle for justice.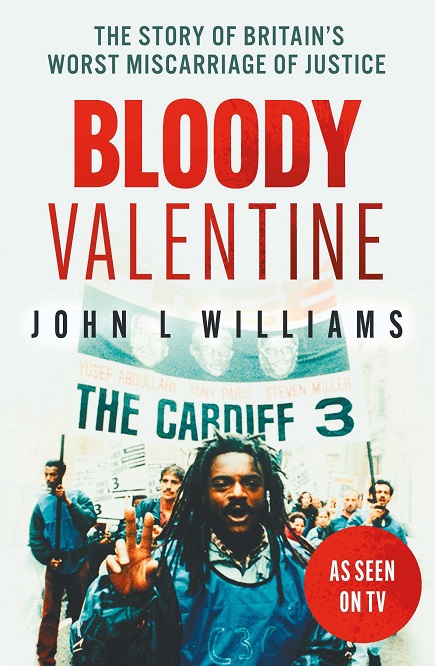 Writing that book changed me as a writer and as a person. I spent a couple of years travelling back and forth between London and Cardiff, spending a lot of time in Butetown, getting to know the community and a whole different side of my hometown. I also got to see how pitifully hopeless almost all contemporary British fiction was when it came to presenting the reality of life at the sharp end.
Writing Bloody Valentine was a draining experience emotionally and ended up with me being sued by the police for libel, which was very nearly a draining experience financially.
So I retreated back to London life and wrote a short picaresque novel set in Camden Town. I figured London as a whole might be too much to handle, but I'd spent enough time working in various shops on Camden High Street to think I might lay claim to that neighbourhood at least.
It was fun to write and as near autobiographical as I'm ever likely to get in a novel, but once it was finished, my mind was drawn back to Cardiff. I felt Bloody Valentine had given a necessarily bleak portrait of life in Butetown, but I was sad that there had been little space in that book for the humour and spirit of its people.
So I decided to do something about that, and wrote a book called Five Pubs, Two Bars And A Nightclub, a series of interlocking stories set in a slightly out of time Butetown.
This book seemed to strike a nerve. Especially in my hometown, where a Waterstones' worker told me it was easily their most shoplifted title. High praise indeed. It did well enough for me to scale down my journalism and move back to Cardiff with my family.
Once there I wrote three more novels set in the city. And then I realised I was done. I felt like I'd said everything I had to say about Cardiff, at least in fiction.
Instead I turned to writing biographies. Among them is a book about the early days of the city's most famous denizen, Dame Shirley Bassey. She was another person who'd got out of the city as fast as humanly possible and, unlike me, clearly never felt the temptation to come back, mysteriously preferring life in Monte Carlo.
I love the city and had thought I'd stay there for good, but ten years ago life intervened, as it does. To cut a long and painful story short, I ended up moving back to London. At which point – and it's hard to imagine this is coincidence – I found myself drawn to writing fiction set in Cardiff again.
This time I decided I was old and cynical enough to take a shot at writing detective novels. So I invented a Cardiff legal investigator called Gethin Gray, gave him an office in the Coal Exchange and set him the task of writing miscarriages of justice in exchange for money.
Gethin lives in Gwaelod–y-Garth (where generations of my family lived before I was born). He has a failing marriage and a beloved daughter. He likes alt.country music and gambling. Like Sam Spade, the progenitor of all hard-boiled detectives, he doesn't mind being lied to, but he objects to being taken for a fool.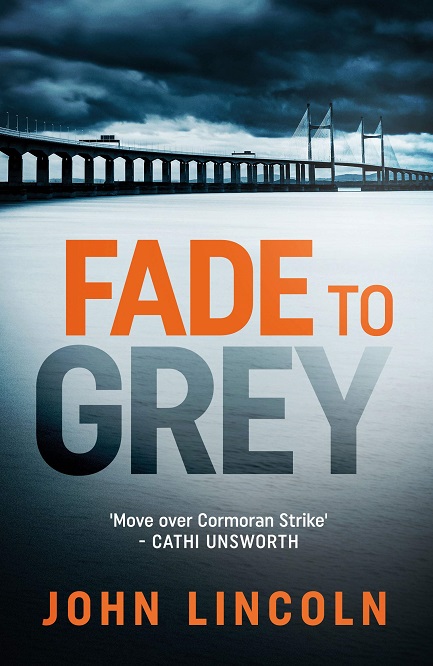 Both Gethin Grey novels are centred around cases that take him out of Cardiff. The first novel, Fade To Grey, takes him over the water to Bristol, Cardiff's smarter posher cousin. Grey In The Dark takes him into the Valleys, just a few miles north of his home, but a vantage point from which it's Cardiff that looks like the richer posher place.
Both books are full of locations you'll recognise if you know the city. They have something to say about the Cardiff I left behind and rather more to say about people and the hurts they inflict on each other.
Now I'm writing another novel, not crime this time. It's set in London, back in the Camden Town where I was young, not the south-east London that I live in now. I don't know if I'll live in Cardiff again. Life has taught me to never say never. But I know I'll write about it again. You can take the boy out of the city…
John Williams' latest novel, writing as John Lincoln, is Grey in the Dark which is published by No Exit Press. It is available from all good bookshops.
You can discover other installments of 'On Being a Writer in Wales' on Nation.Cymru by following the links on this map
---
Support our Nation today
For the price of a cup of coffee a month you can help us create an independent, not-for-profit, national news service for the people of Wales, by the people of Wales.