Culture
On Being a Writer in Wales – Carly Holmes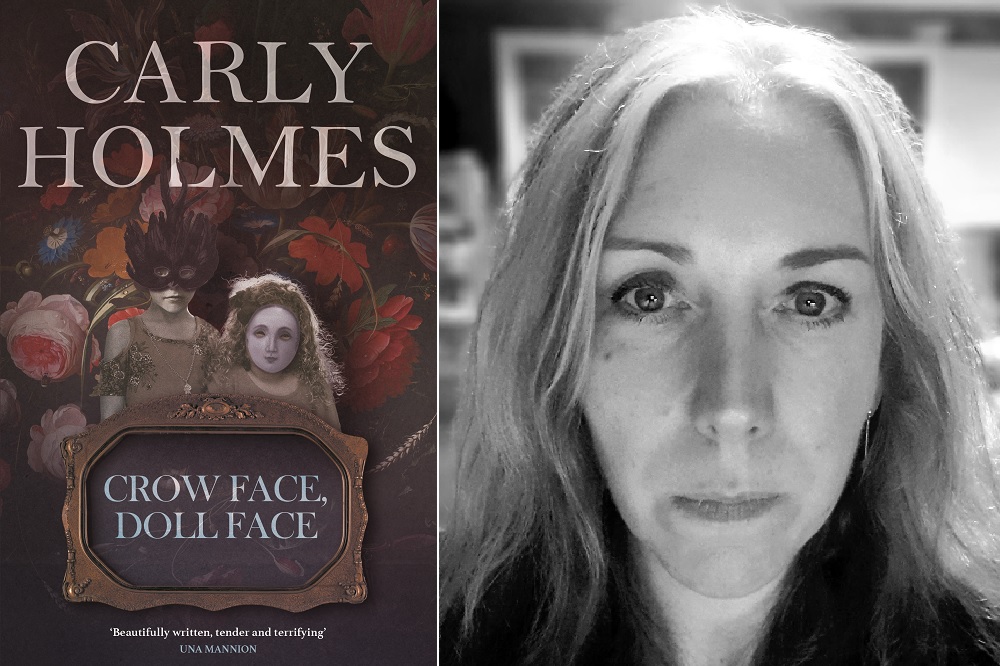 Carly Holmes
A very astute friend gave me a coaster for my birthday a couple of years ago, which says in a beautiful scroll font: I love writing, it's awful.
This coaster sits propped on my office desk, and I roll my eyes and chuckle every day when I see it. Sometimes I tip my glass or mug to it in a cheery salute, and sometimes there's a decidedly hollow note to that chuckle.
Yes, I love writing. Yes, it is awful.
Why the constant love/hate, push/pull relationship to the one thing in my life that gives me such a deep sense of concentrated peace? I've been puzzling over that question for more than twenty years.
Serenity
When I'm writing I inhabit a mental space that's calm and pure and all mine. I love it when it works, and I work patiently with it when it doesn't. When I'm not writing I'm guilty about not writing, filled with self-reproach, self-loathing, imposter syndrome.
And yet I left it nine years between writing my first novel and my second, and in my gloomier moments I worry that I'll leave it another nine years between writing my second and my third.
That gap has been filled with lots of short stories and I'm very proud of them, but it's only in writing novels that I can find that rare state of total immersion and serenity.
I'm not a writer who researches extensively, or indeed any more than is necessary to ensure the framework and narrative are factually correct. I write from (faulty) memory, and imagination, and a strange curiosity about people and why they do the things they do.
Though I never place any of my stories within a specific, named landscape, the streets and council estates of my early childhood ‒ iridescent oil spills floating on puddles ‒ and the narrow lanes, deep nights and remote valleys of Pontsian, where I lived from age eleven onwards, are there on every page.
I was once asked to run a workshop on 'Establishing a Sense of Place in Prose' and shrugged helplessly at the organiser. 'I'm sorry, I don't write about place,' I told him. I was gently steered towards scenes in my first novel and several of my stories. Just because I don't name them, I realised, doesn't mean I'm not writing about them.

Determined
I started Crow Face, Doll Face during a sabbatical from my job with Parthian, grimly determined to use a bitter January and February to get at least 10,000 words down.
I'd had an idea for an uncanny story about two strange little girls, one that I thought I could develop into a longer piece, and I had an A4 page of scribbled notes as my guide.
Depression caught on to the fact that I finally had Spare Time!! and it came knocking, burying me beneath a grey, flat melancholy for a month. When I emerged, I had four weeks left of my sabbatical and had managed to write just 1,000 words of the would-be novel.
The little girls' voices were still too faint for me to hear them, and I felt a sour, biting inevitability about it all, because of course I would never be able to write another novel.
I hate writing, it's awful.
But then I changed the narrative to first-person and let the mother, Annie, in. This would be her story. And it became her story. Through the rest of that month I wrote, and I listened, and I remembered.
The sound of the milk float trundling around the estate in Southampton in the 80s; the heavy smell of leaf mould in the garden when I went outside to feed the ducks on a brisk autumn morning in Pontsian.
I returned to work at the start of March with 20,000 words down. Through the rest of that year I spent my weekends returning to Annie and her dysfunctional family, finally finishing the novel five days before Christmas. It found a home with Honno, the wonderful Welsh Women's press.
Enriching
Those weekends spent with Crow Face, Doll Face, in my crammed office room that looks out onto my back garden, were frustrating and joyful and enriching.
When I was working something out in the plot, teasing sentences to do my bidding, I'd turn to the window and watch the birds thronged around the feeders, or the huge, timid dog fox who slinks into the garden in the late afternoon to clean up the scraps they leave.
These animals, this landscape, worked their way into the story in oblique ways, as did our little cottage with its tin roof in Pontsian.
Memories
As The Scrapbook, my first novel, was saturated with memories of Jersey, the island of my birth and bloodline, so Crow Face, Doll Face became saturated with memories of Hampshire and then rural Dyfed (as it was then).
Ironically, as I was editing Crow Face ahead of its release, I began to write a long piece of non-fiction that is firmly rooted in place; a kind of nature memoir about the wild creatures I've encountered in west Wales, that I love so much.
Writing Crow Face released something, allowed me to focus in a clear-eyed way on the specifics of my home. The woodlands and hedgerows and ditches. And of course, the river itself, the Teifi, that flows through my village.
I pulled out maps to find precise names of lanes and valleys and tributaries, striving for a sharp distinction and not the murk of memory that is the backdrop to my fiction.
I've stalled again now, on the cusp of launching my second novel. If I ever write a third one then I may well anchor it firmly in a named landscape. Because I've realised now that I don't have to leave a place in order to write about it.
Carly Holmes latest novel Crow Face, Doll Face has just been published by Honno. It is available from all good bookshops.
---
Support our Nation today
For the price of a cup of coffee a month you can help us create an independent, not-for-profit, national news service for the people of Wales, by the people of Wales.