Culture
On Being a Writer in Wales: Carole Hailey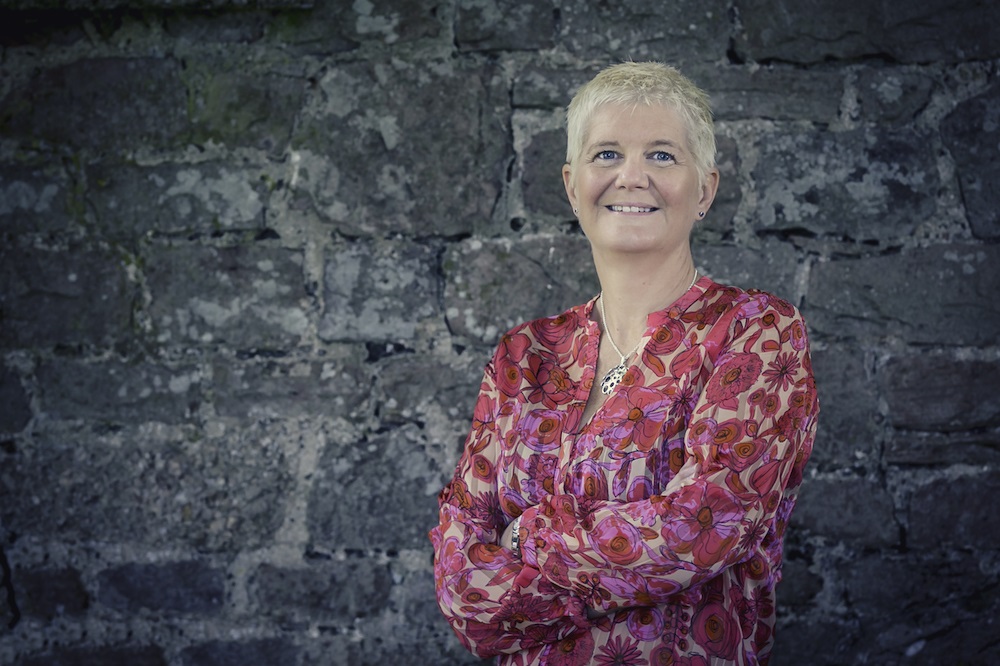 Carole Hailey
A few months ago, while on holiday abroad for the first time since the beginning of the pandemic, I was asked several times where I was from. Each time I chose to answer a slightly different question by replying that I lived in Wales.
I'm from England so I can never claim to be Welsh, but for the last decade I have been fiercely proud to be able to say that Wales is my home.
For me, being a writer and living in Wales are inextricably linked – I cannot imagine one without the other – however for the first forty years of my life, I was neither a writer, nor did I live in Wales.
I was a lawyer living in London, married to a Welshman, and as far as I was concerned that was the extent of my connection to Wales.

Influences
Of course, that's a naïve point of view – it's never that straightforward. I had connections with Wales, even if I wasn't always aware of them. Some of the writers who have had the most significant influence on me as both a reader and writer are Welsh.
As a child, reading Roald Dahl's books ignited a spark that never left me: I wanted to be able to write gripping, unputdownable stories like my all-time favourite Dahl book: The Magic Finger.
As a young teenager, I borrowed Jan Morris's book Conundrum from our local library. Although in parts Morris's trans-memoir hasn't dated well, for me, reading it in the early eighties, it was an astonishing book, challenging many pre-conceptions of my cosy middle-class Hampshire upbringing.
I went on to read – and love – many of Morris's travel books, but to this day I credit Conundrum with opening my mind to the importance of accepting people for who they are, not who I think they should be.
And by way of revealing my very eclectic reading tastes nowadays, two authors on my list of 'automatic buy' books are Welsh: Sarah Waters and Alistair Reynolds.

Creatively hollow
I moved to Wales a decade ago, needing a complete change in my life. Twenty years as a lawyer in London had left me unhappy, exhausted and creatively hollow. Work was all-consuming and left neither time nor energy for anything else. I had to leave London because that was the only way of making the changes in my life that I so desperately needed.
With a Welsh husband, Wales was the obvious choice. In fact I don't even remember a discussion about where we would go once we had made the decision to leave London. For him travelling west along the M4 meant coming home. What I did not expect was that for me, too, it would feel like coming home.
These days, I am extremely fortunate to be able to divide my time between Pembrokeshire and Cardiff, but until relatively recently I spent all my time in Pembrokeshire and so it was there that I began to realise how close I had come to losing myself entirely in London.
But slowly, little-by-little, while walking in the shadow of the Preseli hills and above the steep cliffs of Cardigan Bay, I began to remember who I was and start to put myself back together.
Eventually, I made the decision to leave the law completely and fulfil a life-long ambition to write novels.
Boots on
Writing in Pembrokeshire is an enormous privilege. I don't really experience writer's block, but I do frequently get stuck on how to move a story forward. Whenever that happens, I pull on my boots, call the dogs and go rambling around the countryside.
I will always find a solution to whatever stumbling block is in front of me by immersing myself in the extraordinary Welsh landscape. It's a sort of alchemy and one I never take for granted.
I have tried to write elsewhere but I find it almost impossible, and even if I do get words down on the page, they are generally so poor as to be unusable.
Wales-infused
It may seem on the surface that my debut novel The Silence Project has nothing of Wales in it. It's set partly in Hampshire and partly in the Democratic Republic of the Congo, however it is infused with Wales from the first page to the last.
Every character, every beat of the plot, every idea in the book was born on the muddy paths of the Pembrokeshire Coast National Park. The Silence Project would not have been written if I had not moved to Wales.
Wales is not only my home, it is my muse, and I am profoundly grateful for everything that it has done for me and everything it continues to give me.
One final note: when a close friend of mine recently spent time researching my family history she discovered that my great-grandmother was born in Pencoed and my great-great-grandparents were born in Abersychan and Coychurch.
It seems that I really did come home after all.
Carole Hailey's novel 'The Silence Project' is published by Atlantic Books and has been chosen as one of the titles for the BBC Radio 2 Book Club. It is available from all good bookshops.
Carole will be appearing at events in Penarth, organised by Griffin Books on the 16th Feb and Waterstones, Cardiff on the 22nd February.
You can discover other installments of 'On Being a Writer in Wales' on Nation.Cymru by following the links on this map
---
Support our Nation today
For the price of a cup of coffee a month you can help us create an independent, not-for-profit, national news service for the people of Wales, by the people of Wales.