Culture
On Being a Writer in Wales: Chinyere Chukwudi-Okeh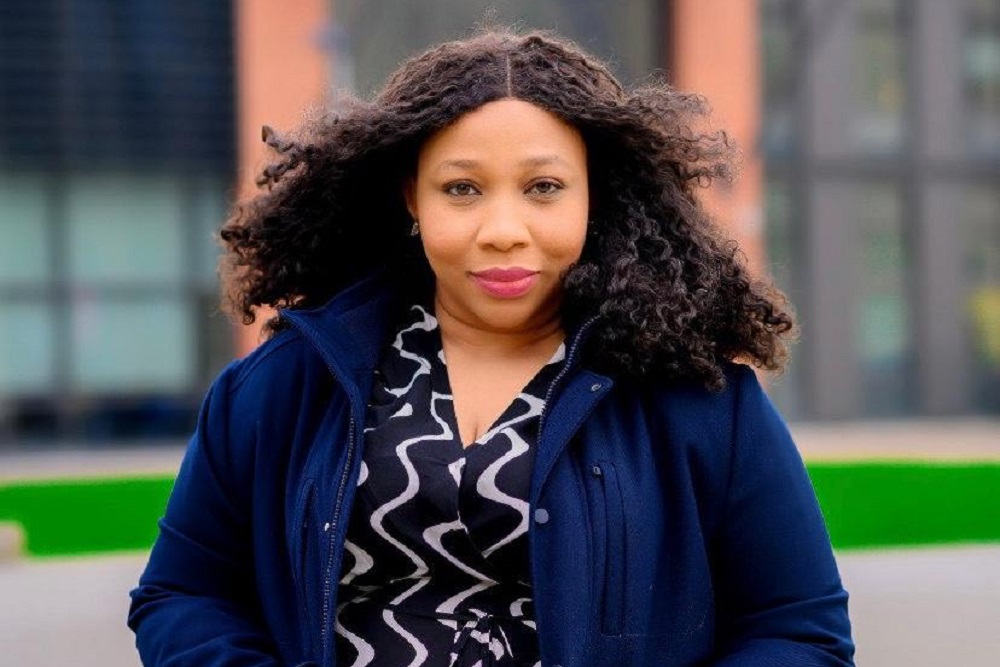 Chinyere Chukwudi-Okeh
Every dream comes with a price, at least from where I stand: no feat has ever come on a platter. And  in my village, Mbaise in Imo State, Nigeria, we have an adage that, "There is no where in the world that life spreads a mat for anyone to walk on". This connotes that you've got to create a space for yourself wherever you go.
Studying Creative Writing at Swansea University was my first attempt at creating that space for myself, a launchpad through which my creative trajectory in Wales was given flight.
The choice to study Creative Writing there was an expensive dream I bought at a price worth every pound spent. It gave me the first platform for sharing my creativity and receiving feedback from my course-mates and lecturers.
Diversity
I worried about using Nigerian native wisdom, exploring the aesthetic and cultural materials of my African Heritage for an audience that is largely either Welsh or English.
I had only spent few months in Wales, I still think in Igbo, my native tribe, I still speak Nigerian English with infusions of Nigerian Broken-English/Pidgin English, Engli-Igbo, with a penchant for code-switching and code-mixing for effect.
In my writing, you are likely to encounter expressions like, wetin you dey find for my pocket; what are you searching for in my pocket, I no like make pesin dey call my name anyhow; I don't appreciate people calling my name for no reason, mberede nyiri dike, mberede ka eji ama dike; emergency makes a great man, emergency also destroys a great man.
There are sprinklings of phrases like this in my published and unpublished works. Moreso, the many ethnic heritages of Nigeria, have deposited in me, bits and pieces of its diversity.
I had become a child of many tribes before coming to Wales. My writing is largely enriched by the love of the average Nigerian to speak in metalanguages, proverbs, idiomatic expressions, metaphors and irony. My language is riddled with symbolic expressions that require special unpacking to the readers or so I thought.
Ingenuity
Upon my encounter with writers like Jon Gower, Eric Ngalle Charles, Anne Lauppe-Dunbar, Carole Hailey, and the bright talents that makeup my creative writing class/set, I had a mental shift in my unspoken reservations on the expected reception of my work.
It felt like an albatross hanging loosely and heavily on my neck had finally been lifted off my worrying head. I came to the realization that my perceived foreignness of my writing as I called it, was in fact a mark of ingenuity as it injects a fine degree of newness in my readers, as against the nature of work and language they are used to.
With the critiques and feedback, I began to find a balance in my writing and also started mild infusions of ideas picked up from my new environment, Wales.

Rewarding
It's been two years of living in Wales, sharing my creative works and voice across platforms from the oral to the written medium and I must confess that the journey has been very rewarding.
Currently, I work at the African Community Centre Swansea, as a Project Manager, a job that sustains my survival in Wales, and keeps me busy during the day. However, I fill my nights with reading and writing, as that remains the best time to fan the embers of my passion to keep it from dousing.
It is during these eventful nights that I have churned out the creative reviews of books by Welsh authors. It is equally during these nights that I have written cross-genre creative works.
I consider myself a nocturnal being, as that remains my best response to the tug of war between survival and passion, two realities pulling me from opposite ends. Until my passion becomes my ultimate means of survival or at least, come to an equilibrum with my weekly job, my nights will remain the best time to service my literary dreams.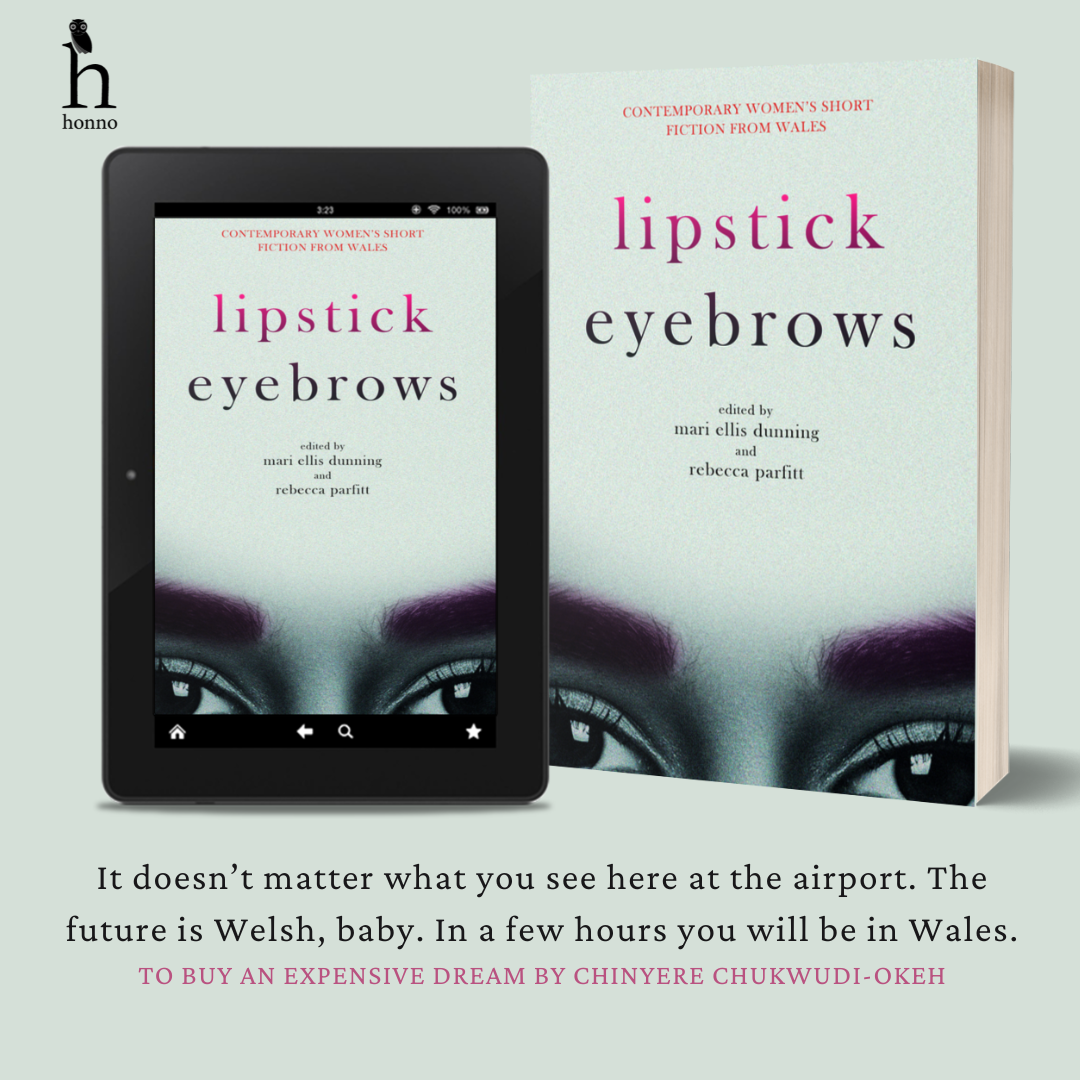 Dreams
My short story, 'To Buy an Expensive Dream' is one of the stories in Honno's recent anthology, Lipstick Eyebrows edited by Mari Ellis Dunning and Rebecca Parfitt, due for release on November 16th.
'To Buy an Expensive Dream' is about the murky and uncertain nature of dreams. It follows the journey of Mma, a diehard dreamer who started a journey, but will she get to her destination? Grab a copy and find out.
I am also one of the women writers selected to work on Honno's Diaspora project, a project that would produce an anthology of short memoirs of women of African, Asian and other minority ethnic backgrounds living in Wales.
This project helped me to not only listen, interview and share close spaces with inspiring women in Wales, it also afforded me the opportunity to write their stories in their unique voices; a very challenging adventure that was all round rewarding.
Uniqueness
I have equally managed creative events for which the most outstanding is a project called Diverse Voices that became a bridge through which emerging and emerged voice in Wales achieved a confluence, sharing their creativity and receiving feedback from a diverse audience and readership.
This Welsh Government project sponsored by the Arts Council of Wales and delivered through the Race Council Cymru's Black History Wales Project, created room for me to not only host, but also write works read aloud to the audience who in turn shared their feedback with me.
The beauty of immediate feedback is the diverse angles it opens up for new writers in Wales like me. It gave me first hand, a glimpse of the mind of readers and their expectations. It further strengthened my voice and confidence in the uniqueness of my writing.
Indeed, becoming a writer in Wales is a journey that I embarked upon with measured trepidation and feelings of uncertainty. But today, I plunge into the sea of writing opportunities and projects in Wales, without reservations, sharing my Igbo/Nigerian/African heritage, while infusing the many ways my life is transforming in Wales.
Lipstick Eyebrows is published by Honno and is available from all good bookshops.
---
Support our Nation today
For the price of a cup of coffee a month you can help us create an independent, not-for-profit, national news service for the people of Wales, by the people of Wales.