Culture
On Being a Writer in Wales: Chris Lloyd
//= do_shortcode('[in-content-square]')?>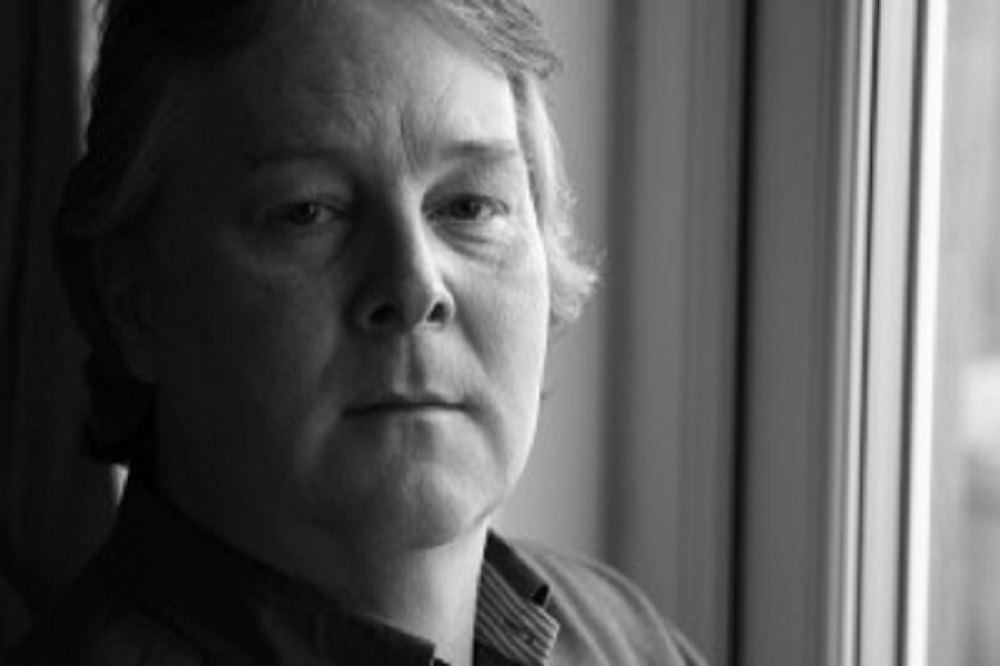 Chris Lloyd
My parents grew up in rural mid-Wales. My mum was encouraged to read by her mother, who had been robbed of the chance of an education because she was a girl from a mining family that couldn't afford to give her an education. My dad was mocked for forever having his nose in a book. In different ways, reading was important to them, and they both became the first members of their families to go to university.
So I was privileged to grow up in a house filled with books. Throughout my childhood, it was my mum who encouraged me to read, my dad who encouraged me to write.
My local children's library where I grew up in South Wales also played its part. It had a rule whereby for every fiction book you took out, you had to take out a non-fiction book. Looking back, I realise it was enormously enlightened.
Thanks to that system, I would scour the shelves, picking out a subject that took my fancy. It created a curiosity and a desire to learn in me that has never gone away. It helped my parents in creating a reader of me. And a writer.
The final seal on the deal came when my mum gave me a copy of The Silver Sword by Ian Serraillier, the story of a refugee family from Warsaw after the Second World War trying to find each other. The magic of that tale and the ability to show me a world through a story – the library's perfect dream of fiction and non-fiction, perhaps – was when I knew I wanted to be a writer.
I read languages
Life got in the way for a time. I studied for a degree in Spanish and French, which is what took me to Catalonia. I was only supposed to go for six months, but I ended up living there for twenty years, plus a further year in the Basque Country and three in Madrid, with a semester's parenthesis in Grenoble.
The resilience of the Catalans in keeping their language, culture and traditions alive after four decades of their oppression and prohibition made me see my own background in a new light. It was where I found my place in a community and, oddly, where I learned what it was to be Welsh. It was a homecoming.
In that time, I worked as an English teacher, in educational publishing and as a Catalan and Spanish translator. I found translating to be a curious apprenticeship for a writer. The focus on meaning and accuracy, where every word and comma had to justify its existence, hampered creativity and flow in the writing, but helped the fine tuning in the editing.
I also wrote guide books, which was another part of the apprenticeship. The strict rules of what had to be included and in what way, and the limitations on space, taught me the importance of painting a picture with the least strokes possible. In their different ways, they were both fine ways to learn the art of writing, but none of it, ultimately, was what I wanted to be doing.

I wrote a book
In a monument to poor timing, I decided to write a novel set in Catalonia after moving back to Wales. It was fortunate that I was in Wales, as a bursary from Literature Wales bought me a month in Girona. That enabled me to research into the newly-devolved Catalan police, local legends and locations.
It was also an affirmation that in some way I could write – Literature Wales had enough belief in me that even I started to believe it might be possible. I also appeared as a Shelf-Starter on the Phil the Shelf programme on BBC Radio Wales, and an early draft of a manuscript was praised by someone in publishing, another building block of support.
The whole process of bursary, research and belief changed the game. Thanks to that, I wrote the book, which got me an agent. The book eventually became my first published novel, number one in a trilogy of police procedurals set in Girona. Every milestone along the way furthers not only a belief in yourself, but the belief that others have in you – agents, publishers, booksellers.
I wrote another book and met some people
That semester I spent in Grenoble? It was to research the French Resistance movement in the Vercors. The fascination I felt all those years ago at the complexity of the whole questions of resistance and collaboration – the subtle but essential nuances between them – and the words and actions of the people I met never left me. They were the seed that finally grew to become my Occupation series, crime thrillers featuring Eddie Giral, a French detective in Paris under the Nazi Occupation.
The first in the series, The Unwanted Dead, was met with great kindness by readers and reviewers. It won the HWA Gold Crown for best historical fiction and was shortlisted for the CWA Historical Dagger. It was made Waterstones Welsh Book of the Month and has been championed by indie booksellers in Wales. The second in the series, Paris Requiem, is being welcomed with equal kindness, including a review in the New York Times – we Welsh like to travel.
Before the first of the Occupation series came out, I was fortunate enough to meet a group of like-minded people. Fellow Welsh crime writers who saw the need to make a noise about ourselves, the need to support each other and the need for a Welsh identity for crime fiction. So how's that going? In a word, strong. This year, we're staging Wales' very first international crime writing festival. In Aberystwyth, from 21st to 23rd April. Why not join us?
Like all good narratives, life has previews and circles: the identity and community I found in Catalonia, the seed sown in Grenoble that grew into Paris in Wales, the bookshops, libraries and writers of my childhood that have become my friends now. That's what being a writer in Wales means to me.
Chris Lloyd's latest crime novel, Paris Requiem has just been published by Orion and is available from all good bookshops.
You can discover other installments of 'On Being a Writer in Wales' on Nation.Cymru by following the links on this map
---
Support our Nation today
For the price of a cup of coffee a month you can help us create an independent, not-for-profit, national news service for the people of Wales, by the people of Wales.