Culture
On Being a Writer in Wales: Diana Powell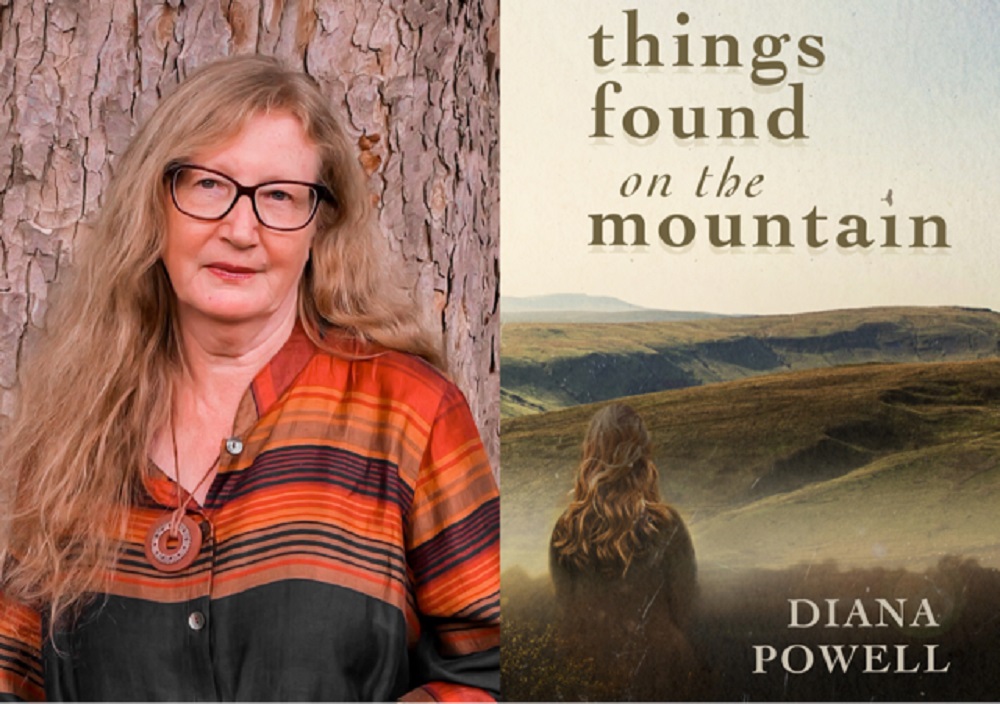 Diana Powell
Write about what you DON'T know…
It must have been sometime in 2019 that I pitched a workshop to the Northern Short Story Festival, on the theme of 'Writing what you DON'T know'. It was a subject I had been thinking about for a while.
Like most other writers, I had attended several classes early on in my writing 'career' and one of the favourite rules quoted in all of them was 'write about what you know.'
And I would think, 'what I know is boring and I don't really want to write about it.'
So I decided to abandon this dictum and to choose topics on whatever interested me, set wherever I liked – because, apparently, setting was part of what you were supposed to be familiar with, in order to convey it well.
For me, imagination, coupled with research, ably provided by books or the Internet, was the key.
At the time of my pitch, my short story collection had been accepted for publication, by an Irish press. Only one of those fifteen stories was set in Wales. Four took place in the United States (where I had never been). The rest were in indeterminate British locations or European countries, with connections to historical events.
I would use this book as the basis for my workshop, along with prize-winning stories, set in Australia and Hawaii – where I had also never been.
My pitch was accepted. And so I was given a slot in a festival taking place in Yorkshire, talking about my global stories.
There was going to be nothing about being Welsh, being a Welsh author and writing about Wales. And that was fine.
That festival never happened. Covid happened, instead, so it was cancelled. This seemed a shame at the time (though minor compared with so much that was being endured by so many, back then). And if I were offered the same opportunity again, would I…should I…take it?

Change?
Something's changed.
Suddenly, almost everything I've written over the last couple of years is set in Wales. And I'm happy with those stories, all of which have been successful in some way – either having featured in competitions or been published.
These include 'A Cure For All Our Ills', which won last year's Bristol Short Story Prize. It is set a mile or two away from where I live, in rural Pembrokeshire, and was chosen out of over two thousand international entries – stories set in Nigeria, America, Asia… everywhere.
There's my novella, 'The Sisters of Cynvael', which won the Cinnamon Press Literature Award, set in the Cynfal valley, in North Wales.
Or my story, 'The Quiet', also North Wales, which was published in Honno's crime anthology, 'Cast a Long Shadow'.
And my holy wells chapbook, 'Song of the Water', commissioned for an Ancient Connections project, features two Pembrokeshire wells, while the last short story I finished is about a hare in a Snowdonia mountain valley.
This is not a deliberate, conscious choice. It's a fact I've come to recognise retrospectively. And I'm not sure where these stories are coming from. It's almost as if Wales – the landscape, its myth – is giving them to me.
Sometimes, it's no more than a few lines I read in a book of folktales.  Or a brief conversation with a friend, who mentioned an Impressionist painter's visit to Gower.
'A Cure For All Our Ills' arose from a bike ride during the pandemic, when it was only possible to go out locally.
We rode up the hill, turned left, then right, and spotted a lonely church in a field. Getting home, I looked it up online and read of the strange folk tradition attached to it – eating the churchyard's grass was said to cure rabies and other ailments.
I immediately thought 'there's a story here'. And there was – something rather more pleasant to come out of the pandemic.
Novel idea
Landscape gave me 'things found on the mountain', my novel just published by Seren Books. I love where we live in Pembrokeshire, but I also loved the Black Mountains where we used to live.
Shortly after moving here, someone asked me which I preferred – the mountains or the sea. I replied I loved them both. Apparently, this is most unusual – it has to be one or the other, because, I suppose, they are quite different.
But not for me. (Nor for David Jones, poet/painter, as it happens, who features in the book. And isn't Wales the perfect place to live, if you love both?)
And I feel, now, that the writing of 'things…' has enabled me to have both those landscapes at the same time – the sea, in the real world, the mountains in my fictional world.
I'm not sure the mountains were originally supposed to play such a major role in the book, which started by being a story about a particular character, Beth. They simply elbowed their way into the title, into the opening lines, formed the structure of the book and were still there at its end, in spite of external forces trying to destroy them.
Future writing
Should this now become a deliberate writing choice? Should all my work in the future be set here? It certainly looks that way, at the moment. I'm working on a sequel to 'things…', set in the same place.
'The Sisters of Cynvael' is a stand-alone story, but I am planning two others, linked to it, and also in North Wales. I want to write more stories about the holy wells of Pembrokeshire (or maybe all Wales) as there are so many interesting tales associated with them. And I've started a series of short stories, based on the intersection between Welsh folklore and neurological episodes…
Well, no, I don't think so, because every now and then an idea might come to me that has nothing to do with Wales – and if that idea appeals to me, I don't want to reject it, simply according to some restrictive writing prescription – which, after all, 'write what you know' was.
But for now, at least, I can say I am Welsh, I have written a book set in Wales, published by one of the country's leading presses.
And I'm very happy with that.
'things found on the mountain', published by Seren Books, is available from all good bookshops, or direct from the press.
The book is being launched today (17 June) at Pepper's/West Wales Arts Centre, Fishguard at 4.30 p.m.
Diana will also be talking about it in Hay Castle on the 28 June, 7 p.m and in Y Gaer, Brecon on the 2 August, at 4.15.
To read more from the 'On Being a Writer in Wales' series, follow the links on this map.
---
Support our Nation today
For the price of a cup of coffee a month you can help us create an independent, not-for-profit, national news service for the people of Wales, by the people of Wales.