Culture
On Being a Writer in Wales: Euron Griffith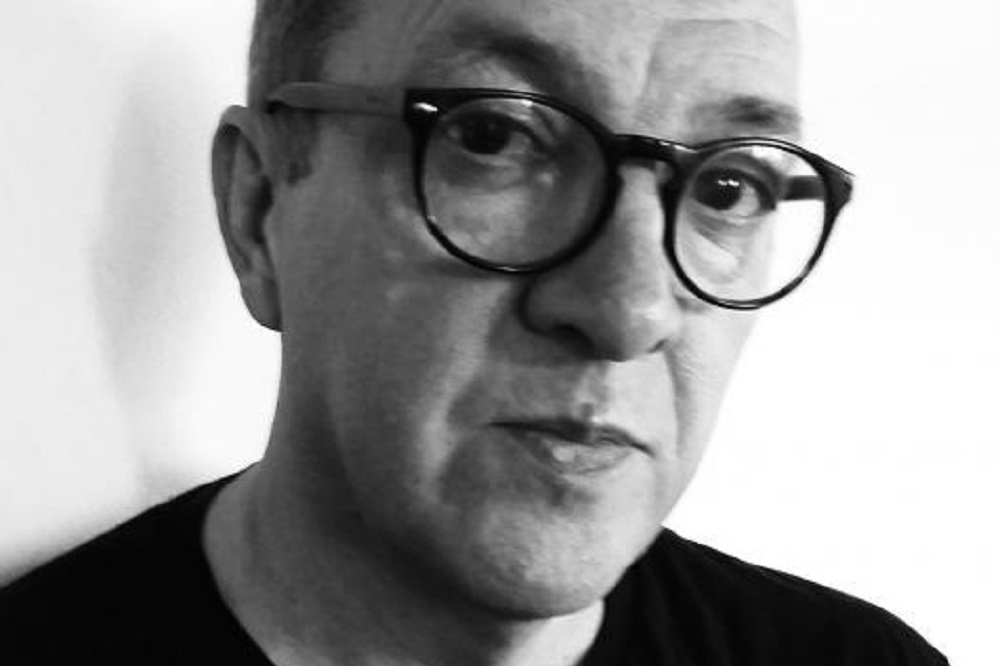 Euron Griffith
I'm sure that being a writer in Wales is no different to being a writer in Sunderland. Or Whitstable. Or Outer Mongolia or, indeed, anywhere that writers sit down and scribble.
Because the basics are the same. There's a page that needs to be filled and once filled, it needs to make enough sense that someone can read it and actually 'get' something out of it.
I was born in Wales and I live here but I don't tend to wear a red shirt or a pinned daffodil when I tap away at the laptop. I'm deeply suspicious of that type of flag-waving patriotism. I think writers transcend borders. Or, at least, I think that they should.
Whatever writers write about should have the tang of universality so, yes, a book may be 'set' in Wales but it should resonate beyond Offa's Dyke. I don't write for 'Welsh' readers. I write for whoever wants to read me.
I went to university in Kent which I chose because it was the furthest place – geographically and culturally – from the north Wales where I was born and grew up.
I wanted to escape the clutches of that world and immerse myself in something completely different. I wanted to re-invent myself and be someone new.
In north Wales everyone knew not only me but also my parents and my grandparents and, probably, my whole family history back to the days of Aneurin and the Gododdin.
Emotional misery
In Canterbury I was a blank page. For writers (and, somewhat precociously perhaps, I thought of myself as one even then – if only privately – having already filled several school notebooks with crap poetry) a blank page can be terrifying but also exhilarating and challenging.
Once settled at the flat and verdant environment of the alleged Garden of England, I was quite happy there. To be honest, chances are that, if I hadn't experienced a traumatic split from my girlfriend at the end of my degree, I would never have thought of moving back to Wales.
In a desperate moment I applied for a job in Cardiff as a researcher with HTV that I'd spotted in the Media page of the Guardian. As the weeks progressed following my application, it became a mythical lifeline from my state of emotional misery.
I thought, "if I get the job I'll move." Then I thought "hey, know what? Even if I don't get the job I'll move." I didn't get the job. And I moved.

Cardiff wasn't north Wales. And that was good. No one knew me here either, so the self-invention could continue. Another blank page. And I got on well with Cardiff. Always knocking about in bands whilst at school and uni I formed a new one.
Hell, we became quite good and even ended up getting a deal in London! Then, after a couple of years of perceived glamour and very real poverty, we split. Despondent, I piddled about in the media doing jobs I didn't care about whilst secretly planning my Proustian epic.
Then, one day, I was actually sacked from one of these piddly media jobs (unjustly in this instance I thought) and I wanted revenge. I wrote a novel. A novel where I killed them all. No one could arrest me. Fiction is all perfectly legal.
Curiously, because the TV company was a Welsh language one – and because I really wanted them to read it and weep (which they apparently did) – I wrote the book in Welsh.
Adolescence
My dad was a respected Welsh language bard but, despite this noble lineage, I'd never written in Welsh before, even though it was my first language. Everything I'd written – from the rubbish westerns and sub-Sven Hassel war stories of my early teens through to the pseudo-Rimbaudian and Chattertonian ramblings of later adolescence – had been in English.
I loved English and American TV, music and films so it seemed natural. But my Welsh language novel was taken for publication by Y Lolfa and it was enough of a success for them to commission more. I wrote three.
But, oddly, as I progressed, I was told to modify my cultural references and to make them 'more Welsh'. I found this about as awkward as writing a book with a biro taped to my nose with both hands tied behind my back so I gave up on that and, suitably liberated, wrote one in English instead. And guess what?
It was about north Wales.
Although set almost entirely in north Wales, my debut English language novel Miriam, Daniel and Me was written in London. I found writing about Caernarfon in the leafy surroundings of Chiswick and Islington very refreshing. It seemed as if distance – physical and cultural – sharpened my focus.
Standing on the tube or wandering the record boutiques of Soho I thought 'no one knows me and no-one knows what I'm up to'. I'm not James Joyce. But James Joyce also found that Dublin became more alive to him somehow whilst living in Zurich. As I say, I'm not James Joyce. But you get my drift here.
South Pacific
My new novel The Confession of Hilary Durwood is as English as muffins or Morris dancing (although I hasten to say it features neither). It does not mention Wales once and has no Welsh references whatsoever.
It takes place in the South Pacific and on the streets of Victorian London but it was written entirely in Cardiff. Does that make it a 'Welsh novel'?
Clearly, to qualify as a contender for Wales Book of the Year, the answer is a resounding YES but – seriously folks – in reality, it's just another case of writing for readers wherever they are.
Lying
That blank page. Filling it. With new personalities or new characters. Adopting identities and, sometimes, lying. I mean, writers lie don't they? Maybe none of the above is true. I could be just having a laugh as I twiddle my leek and salute the cracking red dragon on its flagpole in the garden. You never know with writers.
Crafty bunch.
Euron Griffith's latest novel, The Confession of Hilary Durwood is published by Seren. You can buy it from all good bookshops.
Euron will be launching his new novel on 23rd March in an event organised by Caban at Pontcanna Market, Cardiff.  You can register for free here 
You can discover other installments of 'On Being a Writer in Wales' on Nation.Cymru by following the links on this map
---
Support our Nation today
For the price of a cup of coffee a month you can help us create an independent, not-for-profit, national news service for the people of Wales, by the people of Wales.