Culture
On Being a Writer in Wales: Katy Cox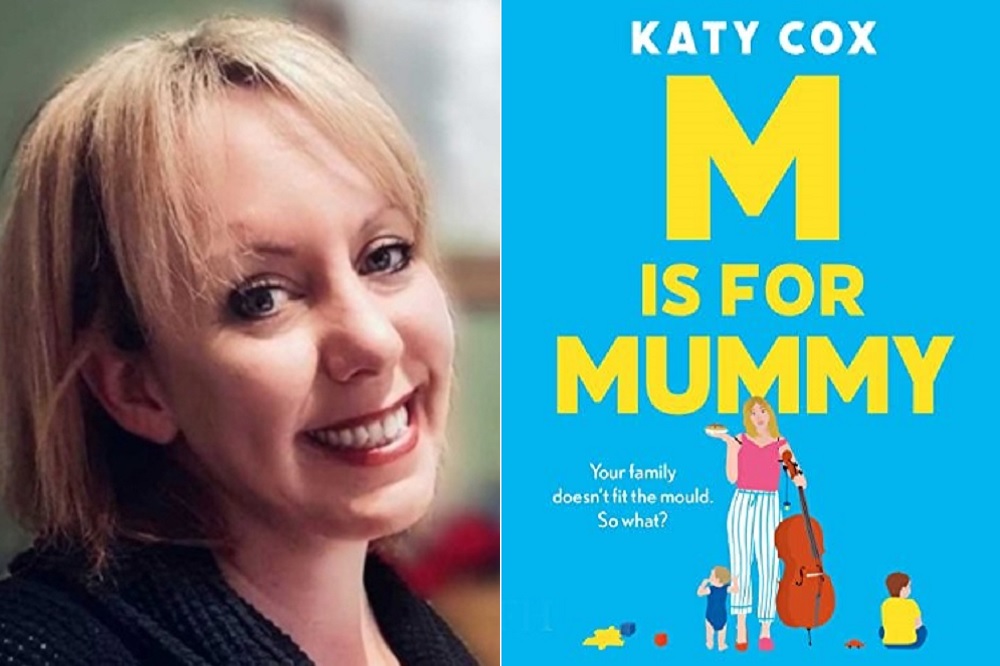 Katy Cox
The Bridgend-based cellist explains how she turned her experiences as the mother of two autistic sons into a novel full of love.
My writing career started on Facebook, strange as it might sound. Back in 2009, I was living in London and I'd just given birth to my first child.
Prior to becoming a mother, I had a busy career as a freelance musician and my time was spent performing concerts, serenading brides down aisles, playing on tv behind popstars and teaching Twinkle Twinkle to little kids.
No two days were ever the same, and I loved that. The highs were wonderful—performing with Michael Bublé at the O2 arena, or recording an opera with the Philharmonia orchestra, but the lows, as in every creative industry, were plentiful and often devastating.
Nappies
After the birth of my son, my career ground to a halt. My husband, a guitarist, was on tour and with him absent for long periods, I couldn't continue to gallivant all over the country with my cello in tow.
My days became filled with changing nappies, soothing my teething baby and batch cooking broccoli puree, and as much as I loved my son, I desperately missed performing.
This is where Facebook comes into the picture. To fill the creative void in my life, I started writing funny posts about parenting online. It was a form of therapy for me at the time, a way to find humour in some of the mundane aspects of my family life.
My friends found these posts to be "hilarious" (their words not mine), and they encouraged me to start a blog. Back then, I had no idea what a blog was, but I did some research, knuckled down and created a comedy blog called Carry On Katy.
Juggling
The blog was reasonably successful, but I soon realised that I wanted more. I wanted to write a book.
At this stage, I was now a mother of two, and my eldest son wasn't developing in a typical way. His speech was delayed, as were his motor skills, and he had some rather unusual interests.
He was obsessed with the alphabet, and by the age of three, he was reciting it backwards.
I was juggling a lot of balls at this time—ferrying my son to countless speech therapy sessions, burping his baby brother and teaching the cello, so all thoughts of writing a book fell totally by the wayside.

Struggles
In 2016, my husband and I decided to take the plunge and leave London for good.
For us, London was not the place to raise children, especially children with additional needs, and we felt that if they were to thrive, we needed space, support from my family and a close knit community around us.
We moved home to Bridgend, and we've never looked back.
When our eldest was eight, he was formerly diagnosed with autism and two years later, our youngest son was too.
Our children are brilliant. The eldest is a computer whizz, and our youngest loves maps and can name any country in the entire world by shape.
But extraordinary gifts aside, they have both had more than their fair share of struggles, especially when it comes to socialising with their peers.
Comedy
I started chipping away at my novel 'M is for Mummy' in 2018, writing in fits and starts whenever I had a spare half an hour to play with.
At first, the novel was a comedy about a musician adapting to working life in London after having a baby, but I soon realised that I wanted to incorporate my own experience of motherhood into the story.
A year or so into the process, I added the character of Stanley, an adorable autistic four-year-old who is inspired by both of my children. From then, it became a totally different book.
'M is for Mummy' was still fundamentally a comedy, but if I was going to give an honest account of what our lives were really like behind closed doors, I had to write about some of the more difficult times we'd experienced as a family.
I've watched my children struggle so much over the years, and I knew that I needed to portray their challenges honestly and with respect and compassion. The result is a novel that I am very proud of. It's honest, positive and filled to the brim with love.

Lockdown
In March 2020, I was sitting on the stage at The Lighthouse in Poole rehearsing with the Bournemouth Symphony Orchestra when the government announced that the country was going into lockdown.
I packed up my cello and returned home, not realising that my cello was to remain in its case for months on end. My income vanished overnight, and although my book was nowhere near ready, I took the plunge and sent it out to a few agents to see if any would bite.
I wasn't expecting anything at all, but within a week, I had an offer of representation from an agent who loved my story.
A month or so later, I was offered a two book deal from Atlantic Books. A dream come true in the most fairy tale-like of ways! The commissioning editor has an autistic son, as does the publicist and this, I feel, is what drew them to my novel.
They have been such a fabulous and supportive team to work with, and I have learnt so much from Sarah Hodgson, my editor. Before I met her, I never truly felt like I knew what I was doing, but now, my skills as a writer have improved no end.
'M is for Mummy' is published by Atlantic and is out in paperback on February 16th. It is available from all good bookshops. The sequel, 'The Motherload' will be released on June 1st.
---
Support our Nation today
For the price of a cup of coffee a month you can help us create an independent, not-for-profit, national news service for the people of Wales, by the people of Wales.