Culture
On Being a Writer in Wales: Mike Parker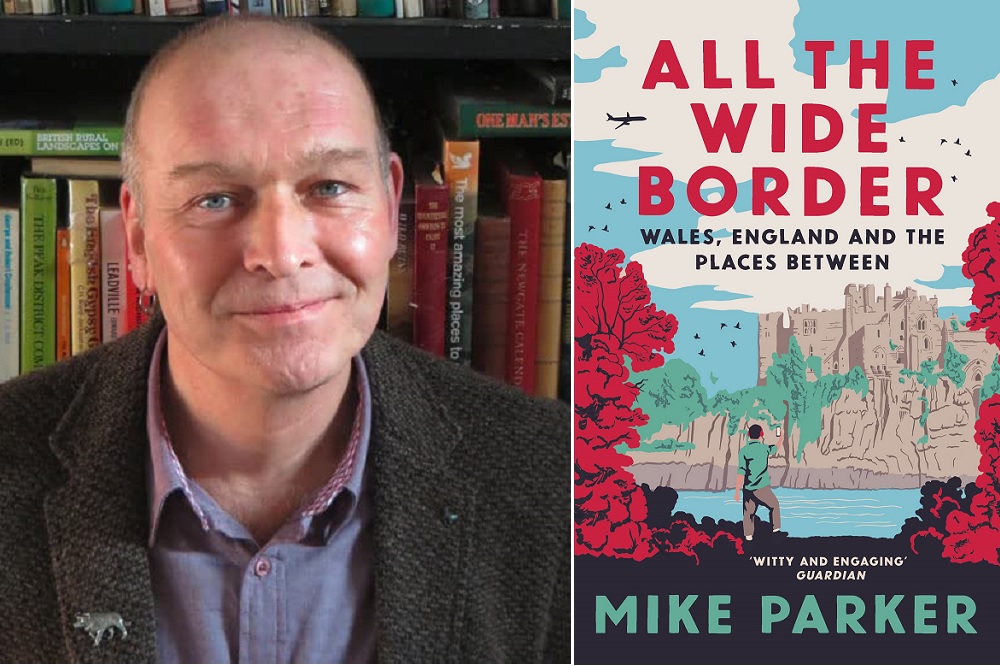 Mike Parker
I am not from Wales, but my writing is. That is the paradox that both inspires and oppresses me (as all things Welsh must do). It is a realisation that hit me forcibly after the publication of my last book, On the Red Hill, a biography of the queer rural. The book roves widely: London, Bournemouth, pre-war England, post-war Spain, France and Italy, as well as mid Wales.
Though published by one of the big London companies, and though it ultimately won prizes, it proved impossible to get the book any gigs out on the UK circuit. The PR woman at the publishers told me of feedback from one of the big literary festivals: "yes, we love it, but I'm afraid it's just a little too regional for us."
A friend inadvertently said much the same, telling me that her mother's reading group in the north of England was studying On the Red Hill. "Are you sure?" she'd asked her. "It's very Welsh."
Amplified voices
Having grown up on the smoky plains of the English midlands, coddled by its certainties, I do understand this reaction. The book is 'very Welsh', in that it makes a small green corner of Montgomeryshire the omphalos of its world, and everywhere else – Hampshire, London, Venice – its periphery.
It capsizes the norm, which startles and even offends people, especially those with the loudest, most amplified voices. They forget that 'the norm' is not intrinsically normal, but a construct, a cumulative history of heavily stacked political, cultural and moral priorities.
I could rant, and believe me, in the padded privacy of my study, I do.
No-one would ever hiss the word 'regional' at a book, film or play that stays firmly within a single London postcode (or for that matter, one in Oxford, Brighton or anywhere else on the UK's A-list), but that's the deal, and unless you want to go mad with fury, let's just park it, take the piss out of it, and get on with building our own far more exciting alternative.

Within that spirit came the inspiration for my new book, All the Wide Border: Wales, England and the places between.
Sure, I was mustard keen to explore the strange beauties of the borderland, its lonely parishes and buzzard skies, the forests, forts, churches and inns folded into the between-world, its steady little towns and huddled villages, but it was an intensely intimate quest too.
The first half of my life was on the English side of the border, the second half on the Welsh: it is a line that runs through me like the lettering on a stick of seaside rock.
Brythonic
The line also runs right through our understanding of Britishness. Not so long ago, 'British' meant Brythonic, or Welsh, and was largely linguistic.
In recent centuries, it became a synonym for English, having been forcibly co-opted as coterminous with the United Kingdom, the political manifestation of Greater England. I wanted to explore that shift too.
I needed also to test myself. To be a Welsh writer, operating at maximum pelt, needs both active ingredients – 'the Welsh' and 'the writer' – to be as sharp and honed as they possibly can be.
Disillusioning
Recent years had left 'the Welsh' bit pretty bruised. My attempt at becoming a Plaid MP, at jumping into the middle of the political storm, was disillusioning on so many levels, while the globally-rising tide of nativist populism is threatening to drown us here too.
People I'd thought of as butties proved themselves more than ready to dance with the devil, and arrogant enough to think that they would be calling the tunes.
Then came the pandemic, a truth serum injected straight into our collective bloodstream, and it all went up several gears. Most people rose to great heights, but all too many used it only to re-polish already cast-iron bigotries, and swallow a few new ones for good measure.
The pandemic also brought the border into sharper focus that it had been for centuries, vastly exacerbating the differences between the two sides.
Hardly a day went by without a TV news crew roaming the streets of Llanymynech, Knighton or Saltney, prodding passers-by into saying how confused they were, as if no human being anywhere has ever managed to cope with different rules in neighbouring jurisdictions.
Truths
Travelling the entire border at snail's pace brought home two massive truths. The first was that even outside the pandemic, the two sides of the line were different, sometimes ridiculously so.
Go a mile either side almost anywhere along the frontier, and you will be in no doubt as to which side you are on. Sometimes, the change is so rapid it gives you whiplash. This is a deep, old, real line.
The second big lesson was on which side I belonged. Though I am in so many ways half-and-half, rice and chips every time, there were many occasions when I was on the English side, and found myself aching to be back over here instead.
It helped me to understand again that there is no finer calling than that of being a Welsh writer, citizen of a land that takes ideas and the written word so very seriously, and part of a community of writers whose comradeship means everything.
All the Wide Border is out now, published by Harper North. For a list of readings and appearances to promote the book, see here.
You can discover other installments of 'On Being a Writer in Wales' on Nation.Cymru by following the links on this map
---
Support our Nation today
For the price of a cup of coffee a month you can help us create an independent, not-for-profit, national news service for the people of Wales, by the people of Wales.