Culture
On Being a Writer in Wales: Nathan Munday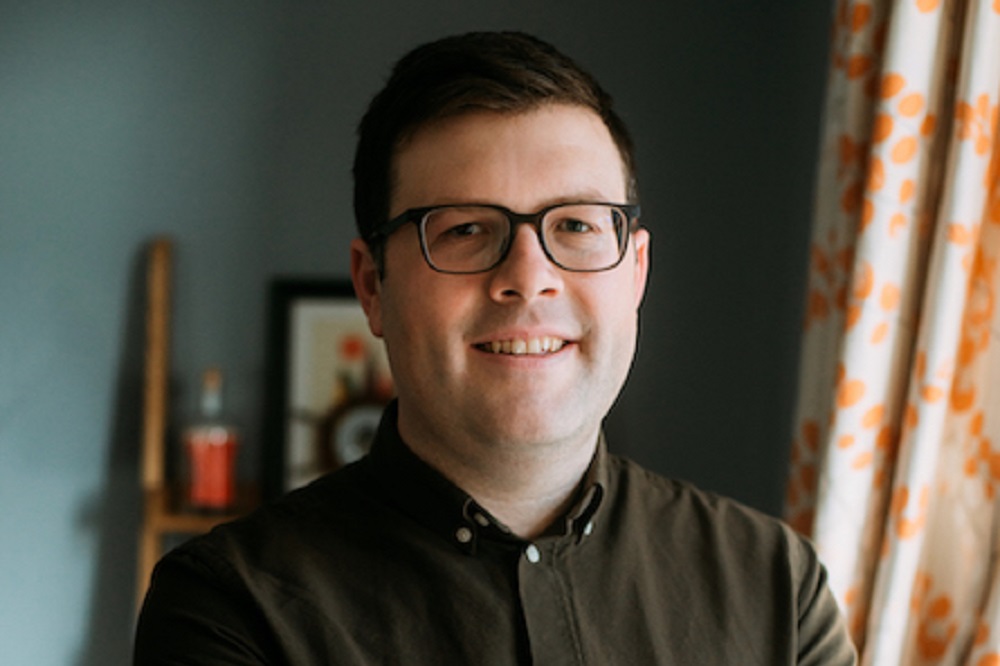 Nathan Munday
Another Island
'Nantucket sound — blue sand and yellow water — an epoch away.' Lighthouses. Ralph Lauren lads. Yachts. Bright houses, grinning in a different sun. Clam chowder. Rich and poor in a strange convivencia. A lifeboat station perched on the shore? $40 a night!? Yes please.
I was a long way from home. After a conference in Boston, my friends sped to the Big Apple, but I went to Nantucket.
I'd already learnt that you never crack jokes with American border guards and that their McDonalds offer Canada Dry instead of Fanta.
On the island, I gathered that its beaches were long and lonely, and that the sea differed dramatically depending on which compass point you stood on.
Yes, Moby Dick was there too, swimming from postcards to key chains – mini-Leviathans dangling over the streets. Before Melville's unique White Whale, it was Jonah's whale that I knew. A 'great fish', according to the Hebrew, unexpectedly used by God.
Later in the trip, I'd see its heir swimming gracefully through open water. Why does this creature keep returning to our minds and pages?
In Hay this year, the programme included The Whale Tattoo by Jon Ransom, and Cheon Myeong-kwan's Whale landed on the International Booker's shortlist.
Even Wales Online reported that 'Surfers capture footage of humpback whale surfacing off Tenby beach'.
The Museum
Chowder bought and eaten forthwith, I headed to the museum. Among the scrimshaw and harpoons, a chart displayed the whaling diaspora. On it, a little card pinned, and a string spanning the Atlantic all the way to the bottom left-hand corner of Wales:
In 1792, fifteen Nantucket whale men and their families moved to Milford Haven, Wales, where they operated a branch of the whale fishery. They were encouraged by Sir William Hamilton of Linlithgow (1730-1803) and Sir Charles Francis Greville (1749-1809).
I couldn't believe it! Aberdaugleddau!? Wondering what happened to the fifteen became an experiment. I began to imagine the scene from different perspectives, rather than go full-out historian.
I placed the families on the shore in my mind and a whale on an unlikely beach. How would they have reacted? How would I behave when facing such unheimlich?

Tŷ Newydd
A year later, I spent a week at Tŷ Newydd Writing Centre, Llanystumdwy. Tutored by Horatio Clare and Jon Gower, the whale re-surfaced:
She dives again. The depth clamps the vessel as it churns through the sea; it's propelled by a giant hand waving goodbye to every patch of blue and black.
On the third day, they took us to the clifftops above Enlli. Horatio gently spoke to the choughs like Gwrhyr Gwalstawd Ieithoedd and Jon resurrected R. S. in a panoply of verse, impression, and memory.
A good day saturated with words and laughter. Enlli, or Bardsey, was a whale in my eyes, but Horatio saw an elephant.
Mid-way through that week, I'd finished what would become the first few pages of Whaling and I read them in Lloyd-George's library.
Tŷ Newydd is so special. It has its corners and gardens, but the greatest space is its library where books are born.
Tŷ Mawr Wybrnant
Having said all that, the most important place for me as a Welsh writer isn't Nantucket or Llanystumdwy. The speaker in T. H. Parry Williams' 'Hon' famously said: 'Ni allaf ddianc rhag hon' referring to a clawing Wales which consistently pulled him back.
There's such a place which grips me, inspires me, continuously returns to my mind: Tŷ Mawr Wybrnant – the Great House on the Adder's Stream.
Situated above Penmachno, it's more than a mere heritage site. The big, small house is where the Bible translator and language saviour William Morgan (c.1545-1604) was born.
Jenna and I were its most recent custodians and we had the honour of living on site. I looked after a large Bible collection, but we also kept an eye on the woods, the hydro plant, and, most of all, the water!
I'd been unwell, and this job – with its fresh air and quietness – was Godsent: the perfect place to begin married life, and a blessing to any writer.
Each morning I lit a fire and waited for the first cars to land on our coast. "Croeso i Tŷ Mawr Wybrnant", I'd say.
"That road! Horrific! Where's the tea-room?" They'd answer.
4000 came in that first season. So did the stories, the meals, the music, and the words. So many words!
Since leaving, that unique translator's nursery has attached itself to my DNA. It's the kind of place that drew old R. S. on pilgrimage.
A place where Cymdeithas yr Iaith and Ysgol Sul sat in the fields for their picnics. By now, it's become an Abercuawg– an Edenic enclosure where the cuckoos eternally sang.
Warm hearth
What was so special? Was it the proximity to the land; that consciousness of yesterday; an openness to the unexpected; or an awareness of a charged topography 'brittle with relics'?
Its story begins in the sixteenth century with the unexpected sound of approaching livestock. The gradual twilight reveals a silhouette of Scots pines crowning the hill above the house.
This ancient way – or drovers' route – frequently filled with animals and travellers, provided those crucial linguistic variances which flowed into the valley. Further back in time, well-fed sojourners planted pine cones in these welcoming areas.
The seeds grew into early-modern motel signs pointing down and symbolizing a place where refreshment, rest, and a noson lawen would be offered. The pines were long gone by our time, but the welcome remained.
As a writer, Tŷ Mawr will always be there. Part of its wonder was the fact that our time there was relatively short. Nobody can erase that memory, and I'm grateful for all that clean air.
My writing will always be influenced by Tŷ Mawr which symbolises for me that warm hearth hospitality, or lletygarwch, which Wales is so good at. Even Whaling, my latest novel, has much more Wales in it than Nantucket.
Nathan Munday's Whaling is published by Seren. It is available from all good bookshops.
You can find more in the 'On Being a Writer in Wales' series by following the links on this map.
---
Support our Nation today
For the price of a cup of coffee a month you can help us create an independent, not-for-profit, national news service for the people of Wales, by the people of Wales.