Culture
On Being a Writer in Wales: Rachel Dawson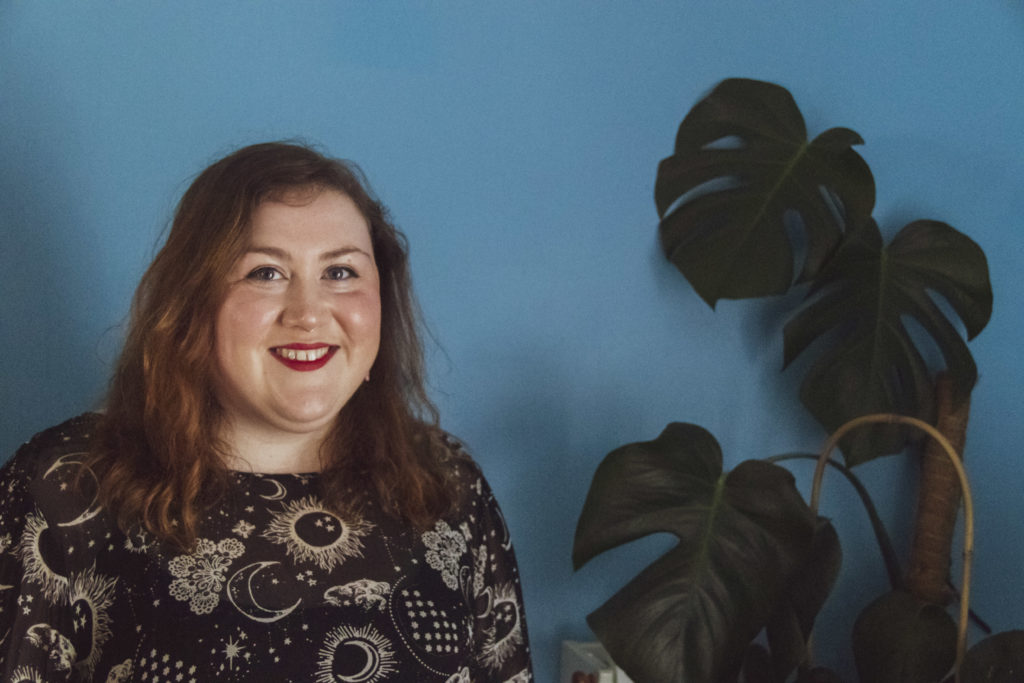 The author of a new novel, Neon Roses, considers the new horizons it has opened up for her.
Rachel Dawson
The word 'horizon' conjures the outline of Devon for me, as viewed from the water of Whitmore Bay, Barry. I love to let myself float there, staring at the horizon while ideas flow. On clear days, it looks like you could swim right over.
When I started the writing process I sat down and sketched out Eluned's character. I included her star-sign (Libra), her favourite foods (previously corned beef pasties, until she's introduced to a Curry), and what landscape she would feel most comfortable in.
I felt very sure that Eluned would see herself as someone who felt at home on the coast; who would feel confident reading the tides and identifying rocks and shells.
After all, Eluned is from Neath Port Talbot. The county has its own beaches and is where you get your first glimpse of the headlands of the Mumbles on the horizon. I felt sure that Eluned would share my affinity for the sea.
However, Eluned isn't from the coastal part of the county, but near the top of the Dulais Valley. After visiting it became clear that, while only sixteen miles from where I grew up, this place has its own character entirely.
Landscape
This landscape, Eluned's landscape, is so underrated. Cwtched up to the southern border of the Brecon Beacons, the view from the moorland is incredible.
I loved sitting in the sun-bleached grass, carefully avoiding the milk thistles (not the sea-holly ubiquitous on the dunes of Swansea Bay) and the sheep poo, trying to identify the silhouettes of peaks like Fan Gyhirych and Hir Fynydd.
This landscape is marked by Roman roads, Celtic stone crosses, and the scars of almost 200 years of heavy industry. That is the horizon that Eluned's mind will always go back to.
Getting to know this area helped me see that the place where Eluned feels most comfortable is in the hills and mountains. Holding on to this gave my characterisation shape.
When I evoke Eluned's voice I feel the wind pushing my chest as I reach the top of a mountain, feel the strength in legs toned from steep inclines.
I think about how Eluned would feel the urge to go upwards when things are challenging, rather than my own inclination to seek out the water.

Political
The other horizon shaping Eluned's internal landscape is a political one. Raised in a staunchly socialist home, Eluned has always been aware of political goals.
Encountering Lesbians and Gays Support the Miners, and June in particular, expands her political consciousness to include the fight for LGBT+ rights.
Growing up in the nineties, it seemed that equality was almost in reach. Like Devon, it seemed swimmable. But now it seems that, like the horizon, progress slips away as you push towards it.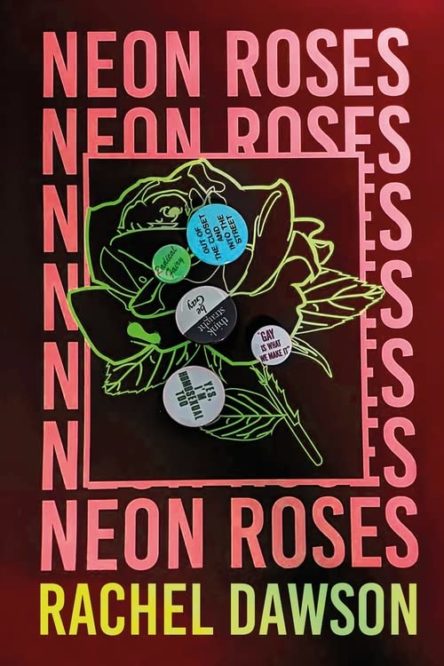 When I first started writing Neon Roses, it felt strange and performative to assume June's sense of alienation from society.
As editing progressed, it became less of a performance. It's easy to feel despondent. Thankfully, Cardiff has a thriving LGBT+ scene where groups such as Trans Aid Cymru, Hey Mary, and the Queer Emporium provide mutual aid, friendship and community.
This would be familiar and welcome to Eluned and June, who both hold that working together is the means to help us move towards that horizon.
Friendships
I am lucky to be part of our strong LGBT+ community here in Cardiff. I was one of the founders of Songbirds Choir, Cardiff's choir for LGBT+ women and non-binary people.
I am proud that, a decade later, the choir still has over 30 members and is going from strength to strength.
I've sung with Songbirds at the Senedd and at Pride Cymru, and I've made deep, meaningful friendships of the sort that June would recognise.
When I write about the liberatory power of finding your community, I've been writing for my friends. The Queer Emporium has been an excellent addition to Cardiff's queer ecosystem, and I've enjoyed attending both the Lez Read and Lez Write groups held there.
It was important to me that I held my book launch at The Queer Emporium because it is independent and created by members of the queer community to meet our needs.
Easier than Tae Kwon Do
In terms of a writing community, in 2012 I joined Roath Writers on a whim. I'd written a lot as a child, gruesome crime and short stories to amuse my friends.
However, I found that my confidence was knocked at university; I wasn't prepared for the cultural differences between me and my wealthier peers.
Even though I studied English Literature I lost any interest in being a writer. After graduation I was casting around for a new hobby and saw Roath Writers being advertised just a few streets away from my flat.
I wasn't all that keen on the idea of writing, but it seemed a lot easier than yoga or Tae Kwon Do. Roath Writers' facilitator, Christina Thatcher, has a warm and joyful personality and it is impossible not to be inspired and motivated by her.
Before long, I was writing a lot of poetry and spending a couple of nights a week at open mic nights!
It's been a long time since I've been to one of one of Cardiff's brilliant poetry events, but I still remember this time fondly.
Freedom
I started writing long-form prose after a break-up with a toxic job.
After handing in my notice, I was drunk on freedom. I dyed my hair pink, pierced my ears, and started a novel.
Receiving a New Writer's Bursary from Literature Wales introduced me to a new community of writers in Wales.
I benefited hugely from the teaching and mentoring of Katherine Stansfield and Rebecca F. John, and have stayed in touch with many of the others on my cohort, such as Efa Lois, Sadia Pineda Hameed, Megan Angharad Hunter, Abeer Ameer, and Faye Latham.
It has been really exciting to watch them all succeed since we met at Ty Newydd.
There is so much excellent writing going on in Wales. Welsh (plural) had many exceptional essays, and I am really looking forward to seeing more of Durre Shahwar's work in Gathering, an essay anthology of nature writing by women of colour.
It is inspiring to see Angela Hui nominated for the Jhalak Prize for Takeaway, and I'm crossing my fingers that she wins for Wales!
Similarly, I can't wait to be in conversation with Rebecca F. John later on in my book tour to discuss both Neon Roses and her new novel, Vulcana as they are both novels about the power of following your heart and finding your community.
Neon Roses is published by John Murray and is available from good bookshops.
You can find more in the 'On Being a Writer in Wales' series by following the links on this map.
---
Support our Nation today
For the price of a cup of coffee a month you can help us create an independent, not-for-profit, national news service for the people of Wales, by the people of Wales.