Culture
On Being a Writer in Wales: Rebecca F. John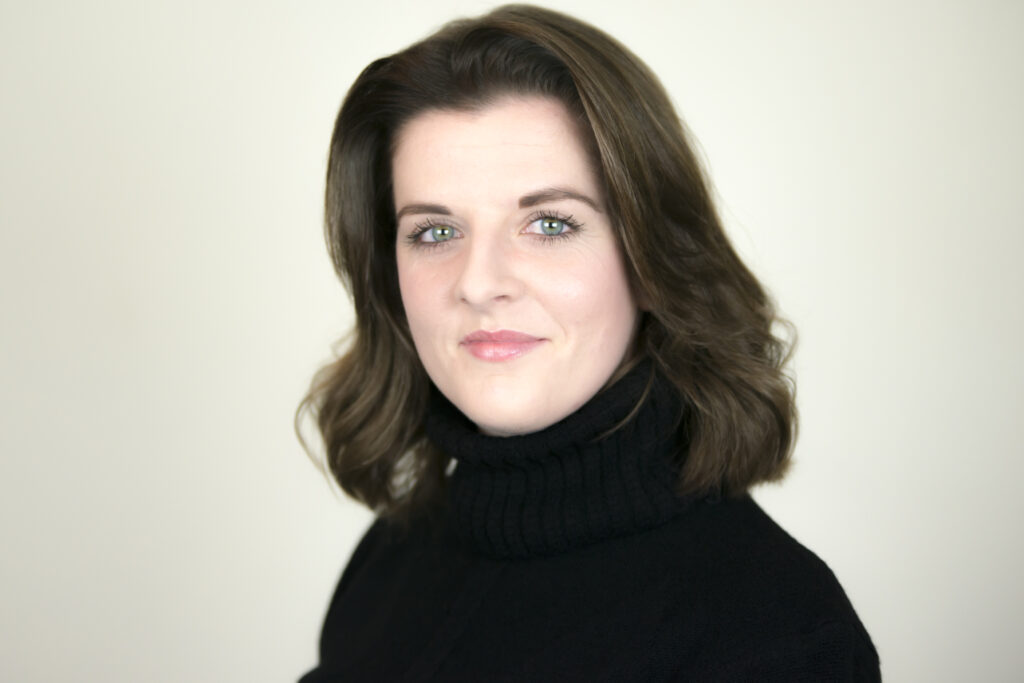 Rebecca F. John
I was once told that I write in a Welsh accent. That might well be true. My speaking voice is certainly flattened by the long vowels of South Wales.
Perhaps, too, the lilts and patterns of the language are reflected in the syntax I choose, in the rhythms of my writing.
I hope that is the case. I am happy to boast my Welshness. I haven't always done that, however, by telling Welsh stories.
I decided at the ripe old age of ten that I would be a novelist – a grand dream which I didn't fully understand, but faithfully believed in.
My commitment to the pursuit never wavered. I have channelled a huge portion of my energy, my resources, my love into writing. But writing what? Well … the stories that captured my imagination.
Dream
I often tell people that I dreamt the plot of my debut novel, The Haunting of Henry Twist. It was, I say, a writer's gift. And it really was. I went to sleep, I dreamt the story, and I woke up and started writing it.
With all the joyful innocence of a debut novelist, I didn't question where the story had come from or how I should tell it. The dream had come to me so completely that I felt I was almost transcribing something that already existed.
My second writer's gift came in the form of a journal, written by my great granduncle, about his time fighting on Gallipoli during World War I.
In that journal, Francis House relates his soldiering years to an unknown audience. It is clear, however, that he felt himself to have an audience. 'I trust my readers to believe…' he wrote.
The journal was found by a family member, dusty and unread, and I felt it was my responsibility to bring that man's story to the readers he addresses. What became The Empty Greatcoat was a tough book to write.
The pressure I felt to honour Francis sent me in the wrong direction with the narrative numerous times before I found the best means of telling the story of a life so far removed from my own.
Imagine
Francis was made distant from me not just by time, but by experience, and by nationality, too. Francis wasn't Welsh, but English. His story wasn't of this country of mine. But that, I reflected, wasn't problematic to me.
To be a writer is to imagine and to empathise. Did I need, though, to concentrate on Welsh stories? Did I need to write from my own experience? I wasn't sure.
I wrote a novella, Fannie – a reimagining of the character of Fantine from Les Misérables. It was writing born of frustration at the portrayal of a woman who is so often seen through the lens of the male gaze. It wasn't a Welsh story.
I wrote a children's book, The Shadow Order, which I hoped would encourage self-acceptance, political awareness, and an appreciation for the natural world amongst young readers. It wasn't a Welsh story.

Sensation
And then – quite by accident, while I was researching another project – I discovered a woman called Kate Williams.
Kate was born in Abergavenny in the 1870s. She was the daughter of a Baptist Minister and a keen sportswoman who started training with weights at her local gymnasium in her teens.
Aged sixteen, she left home and joined a troupe of strong people who performed in the music halls. She was soon performing across the country as Vulcana, the champion strongwoman, alongside her 'brother strongman', Atlas.
She was, by all accounts, a sensation.
Womanhood
Vulcana represented the collision of number of ideas for me. She was arguably an early feminist, given that she vocally opposed corsetry and implored women to instead become strong and rely on their muscles to support their spines.
I discovered her at a time when my own ideas around feminism were gaining importance, and I felt that I could pour something of myself into the version of her I would write.
She also represented a host of other questions and debates around womanhood that women still, over a hundred years later, have to consider: should they be working mothers; are they fulfilling the roles society expects of them; who does a woman's body truly belong to.
Amongst these fascinating facets of her life and personality was nestled the fact that she was Welsh. She was, in short, the embodiment of so much I wanted to explore. My own womanhood. My own Welshness. My own identity.
I immediately felt a kind of ownership over this story that hasn't been present in everything I've written.
Was our shared Welshness the reason for that feeling? Perhaps. It certainly meant I could imagine what it would feel like for a teenage Kate to want to escape her environment, the reception she might receive as a Welshwoman outside Wales.
And equally, perhaps not. It might simply be that I was responding to Kate the individual, one woman to another, and that I would have had the exact same response if she'd been English, or Scottish, or any other nationality.
Belonging
While I suspect that my personal response – of admiration, of inspiration – would have been the same, however, I do not think I would have felt so immediately that Kate's was my story to write.
Our shared Welshness endowed me, then, with a sense of belonging. This story belonged to me, and I to it.
Is that to say that I should write only Welsh stories? I don't think so. We tell different stories at different times in our lives, for different reasons. The writer's role is not simply to reflect, but to explore, to question, to empathise. And, in any case, can my Welshness ever truly be separated from any story I might tell? I suspect not.
It's probably truest to say that everything I write acquires some element of my Welshness – even if only in its rhythms, its cadences, its shape on the page – because I authored it. I like that idea.
I might not always be writing overtly Welsh stories, but all of writing certainly swells out of the history, the passion, the song of this country.
You can find out more about Rebecca F. John's writing at her website.
Vulcana is published by Aderyn Press and is available from all good bookshops.
To read more from the 'On Being a Writer in Wales' series, follow the links on this map.
---
Support our Nation today
For the price of a cup of coffee a month you can help us create an independent, not-for-profit, national news service for the people of Wales, by the people of Wales.