Culture
On Being a Writer in Wales: Richard John Parfitt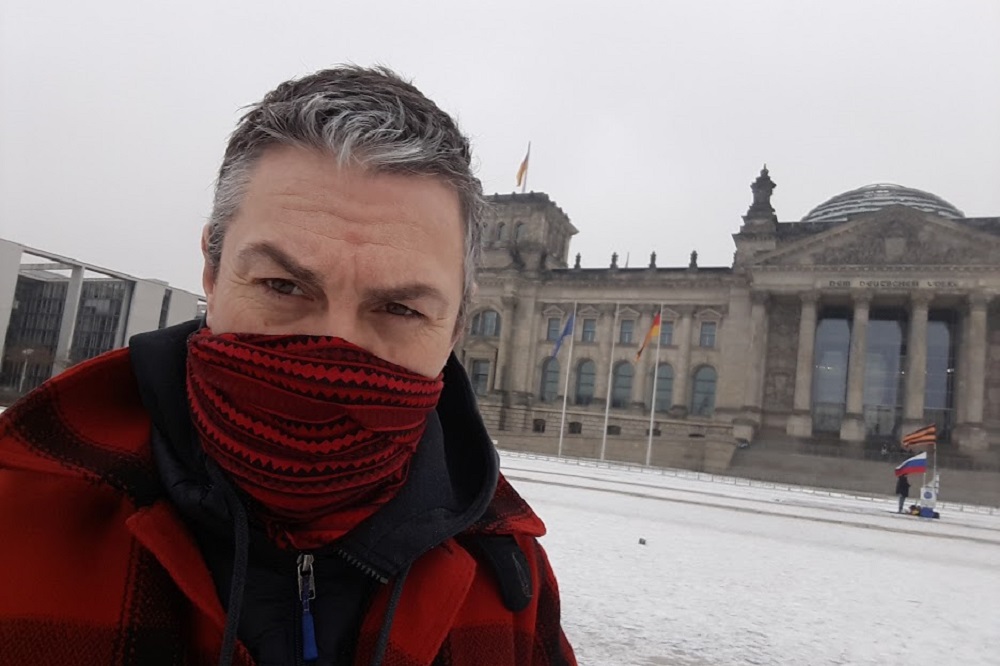 Richard John Parfitt
When I was a teenager my family emigrated to Canada under the premise of a new start, but in fact it was to get away from my father's creditors.
Moving in with my mother's sister wasn't easy as there were seven of us living in a small downtown townhouse. School wasn't working out in Newport and it didn't work out too well in Toronto either.
Being a new kid in a strange place meant I soon dropped out of school and found my tribe, panhandling for small change or running errands for local hustlers. After seeing an advert for a job in the Toronto Star that fitted my skillset [No Experience Necessary], I applied.
The job was selling remaindered dictionaries on a commission only basis, but the books were rejects and no good to anyone.
Writing this novel made me appreciate just how much of fiction can be biography and, conversely, how much of biography might be misremembered and so becomes a type of autofiction. The line blurs.

Fictional direction
The first time I took speed was in a McDonald's washroom on Yonge Street. This was about an hour before my first rock show which was David Bowie at Maple Leaf Gardens, after which, we took LSD while lying on the flat roof of a school staring up at the stars.
When looking for material to write about, I invariably revisit my past and then wait for the universe to nudge me in some fictional direction.  It usually does.
I watched a lot of French New Wave movies when writing Stray Dogs, something about the way the characters lack a moral compass, as well as the randomness of events that when retrospectively connected have the superficiality of design.
My favourite writers include Reynolds Price, Chester Himes, Carol Shields and Paulette Jiles, as well as the late Cormac McCarthy and Denis Johnson. The list goes on.
Psychosis
I wrote the first part of the book before the pandemic but then got sick with the Wuhan in the first wave and had to put it away for a year because of an inability to concentrate and the continuing brain fog and psychosis that was part of a long recovery.
But even then, I managed to exploit the experience, as one section of the book, where the main character becomes delusional, is drawn from the night sweats and fatigue I suffered at that time.
The writing of the book required a lot of looking at old street maps and newspapers, as well as watching retro video footage. And although the book is set in Canada, I made the decision to use UK spelling, as the narrator is an immigrant from an unnamed country.
The etymology of Toronto has its origins in the Mohawk word tkaronto, and Stray Dogs has a secondary but important first nations character.
The sensitivity around this meant I consulted with the publisher and a not for profit organisation called IllumiNative, who seek to champion the indigenous population while at the same time fight misrepresentation and stereotypes.
Finding harmony
I have spent much of my life writing songs, and think there are similarities with prose, in that you're thinking musically [or rhythmically, if you like], trying to make the lines sing in your head. It's about finding harmony in all that chaos.
Structure is something that interests me and, as GK Chesterton said: 'The most beautiful part of every picture is the frame'.
Which is a phrase you can apply to most creative pursuits, and on a fundamental level, the city gave the book a sense of structure and became almost a character in of itself.
Missing
In 1979 my father put me on a plane and I flew back to London to look for my older brother who had gone missing.
On that flight I found myself sat next to one of Canada's most famous writers, Farley Mowat. I had read one of his books and was suitably impressed enough to chew his ear off about literature for the next eight hours.
At one point, he told me he was going to put me in his next book, though I don't know if he ever did; but I didn't forget how kind and encouraging he was and so have put him in this one.
Reconvened
Once home I took a National Express up to Birmingham and found my older brother holed up in a caravan on the outskirts of the city, oblivious to my parents' concerns.
Three months later, and with the coast clear, my folks returned and the family reconvened and settled in Newport.
At that time, the live music scene was in full swing and all I wanted to do was form a band. The Stowaway, the Isca in Clarence Place, and the students' union bar in Emlyn Street became my new haunts.
I returned to Toronto in 1996 when I played The Horseshoe Tavern with the 60ft Dolls and didn't recognise the city at all.
But as the poet Peter Porter says: 'No single imagination can truly own a city – we are really clearing a space in our minds where specific happenings and feelings may be identified and reconvened.'
Over the years I have moved around a lot but always return home to Wales. Toronto is an anomaly in my own personal history and, like any story: 'Partly Truth, Partly Fiction'.
Stray Dogs by Richard John Parfitt is published by Third Man Books. Follow him on Twitter @richardjparfitt.
To read more from the 'On Being a Writer in Wales' series, follow the links on this map.
---
Support our Nation today
For the price of a cup of coffee a month you can help us create an independent, not-for-profit, national news service for the people of Wales, by the people of Wales.