Culture
On Being a Writer in Wales: Roger Griffin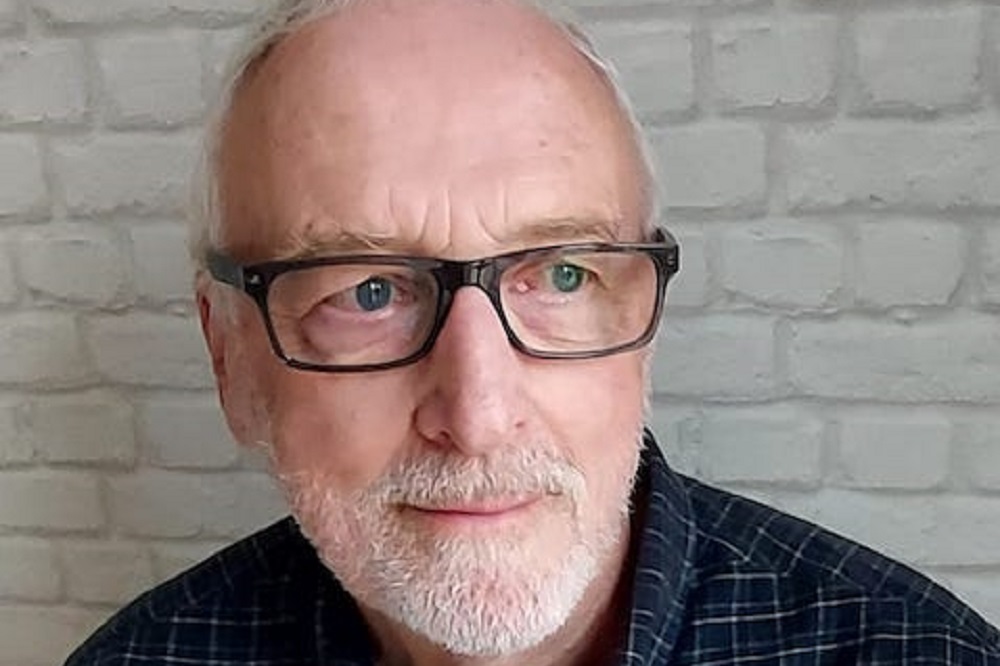 Roger Griffin
I owe my love of literature and history to the lottery that was the Eleven-Plus and to Pontypridd Grammar School. The School on the Hill ignored the fact that I came from a mining village and showed me a path that led me to become a history teacher and eventually a headteacher. I taught history because it was the way I saw the world, and when I married and moved to Cardiff I became fascinated by the remarkable history of my adopted city.
In the nineteenth century Cardiff was transformed from a little market town on the river Taff to the largest coal-exporting port in the world. Its rapid growth brought fortunes to many and fostered an ambition to become a city to be proud of. This is reflected in the city's fine nineteenth and early twentieth buildings (when they're not being replaced by student accommodation).
Poverty
But alongside the conspicuous wealth displayed in the Portland stone of the civic centre, there were the ordinary people of Cardiff who worked to create the city's wealth in the docks and allied industries. By comparison many of their lives were marked by poverty and inequality. But they also shared a unique culture that survives to this day. The history of all the people of Cardiff is a great source to any writer. When I retired from education, and began to write, my focus had to be about the past and about a particular place, and that place was Cardiff.

My novel The Unrespectable Woman evolved over a number of years. It started when a local history article I was reading piqued my curiosity. It was the story of a woman called Leslie James who had allegedly squeezed the life out of a baby within hours of its birth, while travelling on a local train to Cardiff. How on earth could someone carry out such an inhuman and abominable act in such mundane circumstances as travelling on a train from Llanishen to the town centre?
As I delved into the evidence surrounding this murder case of 1907, I was struck by how sensational it had been at the time. The local newspapers were gripped by a case that had shocked Edwardian Cardiff to the core, and yet now it was just a snippet in a local history publication.
Infant mortality
In researching the case, my interest was stirred even more by the mention of 'baby farming' in connection with the crime. This hideous practice became a scourge of late-Victorian Britain. In an era when illegitimacy was stigmatised and birth control virtually unknown, unscrupulous women would offer to adopt unwanted babies for a fee. It was a lucrative business for such women, but only if they could keep 'adopting' more babies.
Taking in even a few babies cost money and so having to care for them hindered the flow of new babies, and of course more fees. But what if the babies just happened to die? Given that infant mortality was so high in that era and questions were rarely asked about the death of a baby, a baby farmer could make the babies 'disappear' and keep the fees rolling in. The notorious baby farmer Amelia Dyer may have killed up to 400 babies before she was caught and executed in 1896.
Lurid murder
So that was my starting point, an account of a lurid Edwardian murder case resulting in Leslie James's execution. But as my research expanded I began to have doubts about the justice of the case. Leslie James was a shameless character, but did she actually murder the baby?
The evidence presented at Leslie's trial was certainly not conclusive, and why was Leslie not given the chance to testify in her own defence? Her voice was not heard at all. Further research revealed the possibility that she was hanged not for what she may have done but simply for what she was, a woman who failed to meet the high standards of Edwardian womanhood.
I could have written Leslie's story as a non-fiction account, but I felt that the issues that influenced the outcome of the case could be better expressed in a novel. I chose not to deviate from the known facts of her life, but to present the reader with the story of a flawed and unlikeable woman eking out a precarious living in a bustling and booming city.
Leslie's character is juxtaposed with another real person of that era, Hester Millicent Mackenzie, a professor of education in the university college of Cardiff. She was a pioneer of women's suffrage and was the first woman to stand for parliament in Wales. Mrs Mackenzie's role in the novel is to be the voice denied to Leslie.
State execution
I also wanted to explore the harshness of the penal system in Edwardian times. Up to forty per cent of British people today still favour the death penalty. My novel hopefully shows how flawed the apparatus of the state's justice system could be when dealing with a woman convicted of murder.
In the case of Leslie James, her exit from life was placed in the hands of the Pierrepoint brothers, who made state execution into a family business that endured for the next fifty years. By a macabre coincidence it was a Pierrepoint who executed the last woman to be hanged in Britain, Ruth Ellis, in a case now generally accepted to have been a miscarriage of justice.
In The Unrespectable Woman I hope I offer the reader an alternative view of a woman who at her trial was vilified in the press and who, it was generally believed, got her just desserts for the death of a baby in her care.
Leslie James led a chaotic life and made some disastrous decisions, but whether she was really guilty of murder is for the reader to judge.
The Unrespectable Woman is published by FeedARead.com Publishing and is available to buy here.
---
Support our Nation today
For the price of a cup of coffee a month you can help us create an independent, not-for-profit, national news service for the people of Wales, by the people of Wales.