Culture
Our story, then and now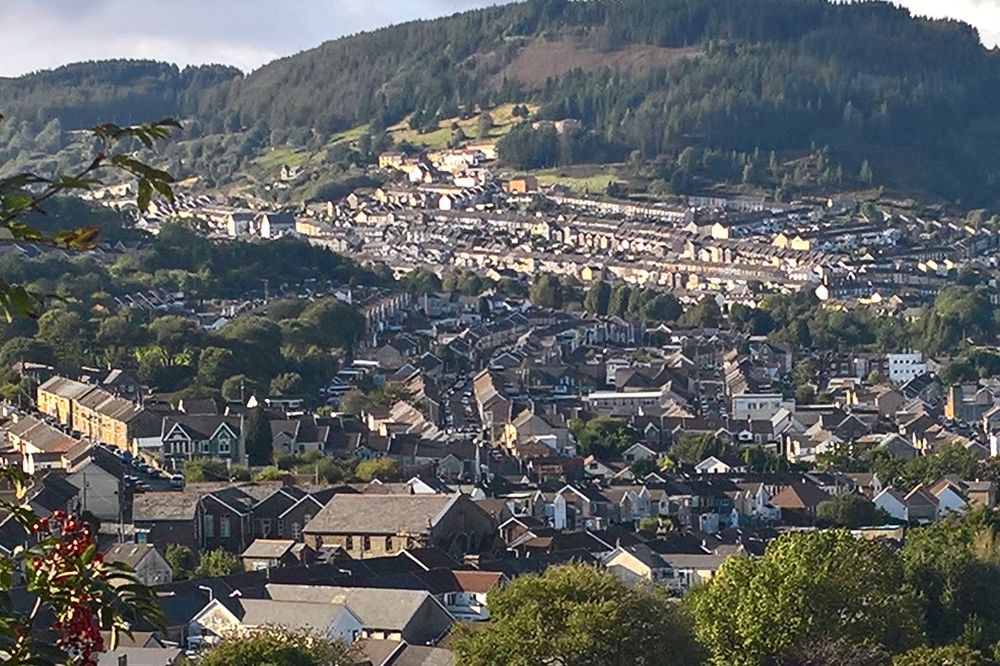 Rhondda Radio has just won a major National Lottery Heritage Fund grant to create a Heritage Trail in the Valley. Here, Creative Director John Geraint describes his vision for the project.
For me as a Rhondda boy, what we've just announced is a dream come true: the chance to link twelve historic locations in my native valley with a body of innovative broadcast content – content that will be produced collaboratively with a new generation of Rhondda media talent, which this project will help to train.
Thanks to players of the National Lottery, that's what I and a team of great colleagues from Rhondda Radio will be engaged in over the next twelvemonth. What a privilege! And what a great heritage we have to celebrate.
Our Victorian ancestors knew that Rhondda's steam coal was the best in the world. It was officially and scientifically proved to be so by the British Admiralty, no less. They called it the Black Diamond, and it drew 170,000 souls into these two narrow valleys. Those incoming Rhondda citizens transformed their new home into a thoroughly modern metropolis.

Trams
Today, in 2023, at last, Rhondda's railway line is being electrified – at vast expense in terms of money and disruption. But back in the day, Rhondda could boast its own comprehensive network of electric street trams, running the length of the Rhondda Fach and the Rhondda Fawr – and all before the First World War!
Our new Heritage Trail will be a physical reality running the length of those tram tracks, stopping at iconic sites like Treorchy's Parc and Dare Theatre, the Mid-Rhondda Athletic Field, Penrhys's Holy Well and the Maerdy Workingmen's Hall and Institute.
But our project will also involve a year-long 'festival' of programming remembering our past, going out 'live' on our community station, Rhondda Radio, and available online in perpetuity. Those programmes will be produced as part of a tailor-made training scheme bringing new voices and fresh perspectives to that famous history.
So what's the guiding inspiration behind the project? And what do we hope to achieve?
Stories
Everyone loves a story, and every family has one. But communities have stories too. When I produced 'The Story of Wales', the BBC's landmark history of the nation with Huw Edwards, we aimed to attract a big popular audience to some challenging, unfamiliar history by framing it as a story.
The response exceeded far expectations. Detailed research revealed that not only did virtually every adult in Wales watch at least some part of the series, but also that we earned a phenomenal Audience Appreciation Rating – that's the scientifically-measured score by which the BBC judges the true success of its output, and has done for decades. Ours was higher than any other series on the whole BBC network across an 18-month period, excepting only David Attenborough's 'Frozen Planet'.
I've used a similar storytelling approach in other TV programmes I've made about the Rhondda: recasting the infamous Tonypandy Riots as 'A New History', with 21st-century locals exploring the roots of the 1910 conflict; recounting the Rhondda genesis of Corona pop, one of Wales' most successful brands; documenting the radical social gospel preached and practised during the Depression of the 1930s by Tonypandy's Methodist Central Hall; celebrating 'Y Ffynhonnau', Rhydwen Williams's epic poem which encapsulates the whole history of the Rhondda.
Hundreds of schoolchildren participated in those programmes. In this new project, I want to get the kids involved again, working with local schools to bolster the new emphasis on local history in Wales's national curriculum. Because the danger is that Rhondda's extraordinary past will fall into forgetfulness, especially amongst the younger generations.
Sense of belonging
More than thirty years after the last of its coal mines closed, the valley retains a cohesive and unique sense of belonging – for proof, just click on any of our community Facebook groups, just one of which has more than 35,000 members.
But, inevitably, with the passage of time, and the loss of much of its distinctive urban topography –the nonconformist chapels, the miners' halls and institutes, the collieries themselves and most (though not all) of their spoil tips – there's an urgent need to protect and enhance awareness of what made Rhondda world-renowned, something that the National Lottery Heritage Fund recognised in awarding us the grant.
Proud as Rhondda people can be, there's also sometimes a lack of confidence, common to many deprived and depressed areas, that change is possible. 'What can we do about it?' is an expression of emotion heard far too often.
It's a phrase applied not least to the privatisation, deterioration or demolition of the built heritage which is so significant in Rhondda's story. A case in point is the recent sale of Llwynypia's colliery Power House, the key flashpoint in the Cambrian Combine Dispute which sparked the Riots of 1910.
By demonstrating that positive action is not only desirable but also possible and achievable, our project could help kickstart a new, virtuous circle of community self-improvement. We'll focus on the times when Rhondda, in its ideas and its actions, led and changed Wales, Britain and indeed the whole world for the better. And in being reminded of those past occasions, Rhondda people may begin to see what's possible for them here and now, and into the future.
It's Rhondda Cynon Taf Council's expressed wish to move the community's response to its own heritage 'from nostalgia to relevance', that is to an understanding of how the lived experience of Rhondda's past can help shape a better future.
Status
By offering back to the community its own 'story', and giving that story weight, dignity and status, our project can make a real difference in these present times, as hard pressed as we all are.
Finally, a word about Rhondda Radio, the driving force behind this project. It's a community-based service run by volunteers. But like Nation.Cymru, I believe it's a crucial part of the new media landscape in Wales.
The station broadcasts a full 'live' daily schedule to the valley on FM frequencies, and it can be – and is – accessed from anywhere in the world, online via its own app and website (www.rhonddaradio.com). There's a lively mix of news and information, interviews, popular and specialist music, special interest sequences and Welsh-language content.
Now, thanks to this National Lottery grant, Rhondda Radio's established team of talented producers and presenters will be helping to train up the next generation of on-air talent – and they'll bring new and compelling ways of telling Rhondda's story.
If you'd like to get involved in all that, I'd love to hear from you.
John Geraint is one of Wales' most experienced documentary film-makers. His debut in fiction, 'The Great Welsh Auntie Novel', is published by Cambria Books.
---
Support our Nation today
For the price of a cup of coffee a month you can help us create an independent, not-for-profit, national news service for the people of Wales, by the people of Wales.