Culture
Poetry tour of Ceredigion with Julia Bell and Ness Owen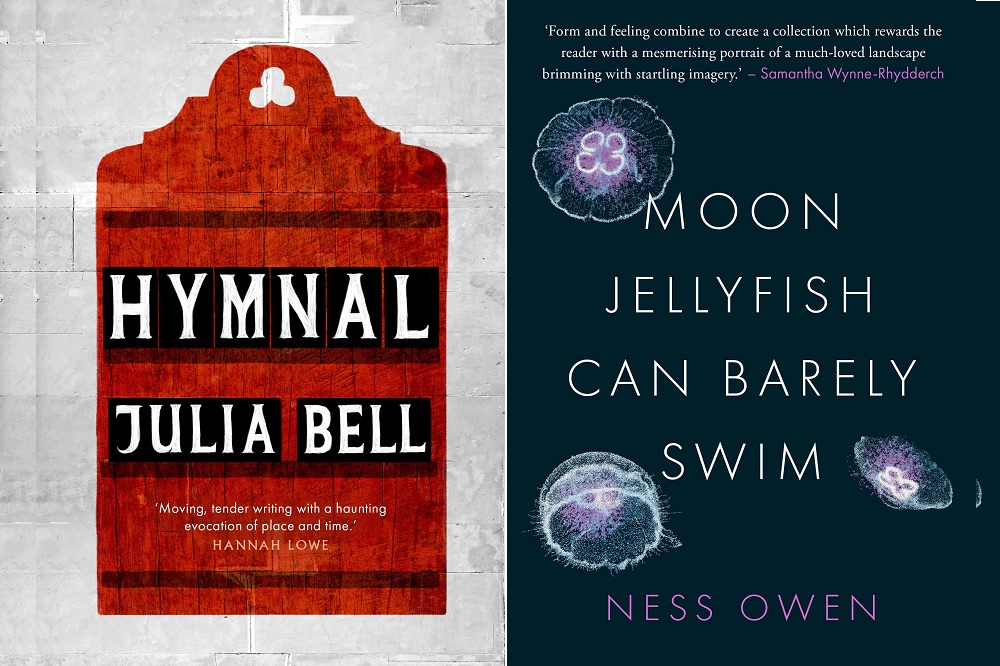 The Borzello Trust continues its support for poetry from Wales with readings at the Cellar Bar in Cardigan and Gwisgo Bookworm in Aberaeron this month.
Ness Owen and Julia Bell will be reading from their new collections Moon Jellyfish Can Barely Swim and Hymnal which are just published from Parthian. The books are also being provided to Welsh Libraries and selected sixth forms across Wales in a further generous bequest from the Borzello Trust.
The event at Gwisgo Bookworm in Aberaeron will be a homecoming reading for Julia Bell who grew up in the town in the Seventies and Eighties before pursuing a career in education in London.
Hymnal is a memoir in poetry and features recollections of her childhood and adolescence and of her father, a charismatic Christian evangelist preacher. Hymnal is currently the Welsh Book of the month in bookshops across Wales.
Poet Julia Bell said: "I'm delighted that Hymnal will be available across libraries in Wales. I depended on the school library growing up and spent many hours perusing its shelves and reading books that showed me the way. Reading is one of life's vital pleasures and one that we must defend and encourage in each new generation."
The Cellar Bards readings will be held at the popular poetry and music venue, The Cellar Bar, in the centre of Cardigan, which continues an ambitious programme of contemporary poets as well as opportunities for reading work in development in their thriving open mic slot hosted by Dave Urwin and Jackie Biggs.

Ebb and flow
Ness Owen will be travelling south from Ynys Môn to give a reading from her new collection, Moon Jellyfish Can Barely Swim, which is attracting excellent reviews for a poet with a growing reputation.
Owen commented: "It's wonderful to know that the Borzello Trust is making poetry more accessible to readers across Wales including sixth form students and it's a great privilege to have my collection included in such great company.
"As a young student who loved poetry, I craved more contemporary poetry that I might have been able to identify with. I remember counting 100 poems in one particular anthology. None of them were written by Welsh poets and only 3 of them were written by women."
Rooted in her island home, Ness Owen's second collection explores what it is to subsist with whatever the tides bring in: poems that journey from family to politics, womanhood and language.
In the ebb and flow of an ever-changing world, starlings fall from the sky, votes are cast, a village is drowned, a petrified forest is revealed and messages wash up in seaworn bottles on the shoreline, waiting for answers that will not come.
While Moon jellyfish live a life adrift, relying on the current to take them where they need to go. They are the ultimate survivors and one of the most successful organisms of animal life. They thrive in the open ocean when they can barely swim.
New work
The Borzello Trust, founded by activist and philanthropist Bob Borzello, is continuing with its initiative to support the publication of Welsh poetry and a wider distribution of the new work of Welsh poets.
Poetry Project Manager at the Borzello Trust, Josephine Bacon, said: 'We are delighted to be supporting these readings in Ceredigion and the donation of the books to Welsh libraries.'
The Cellar Bards readings are on Friday 12th of May from 7pm until late. There's also an open mic, and entry is £3 on the door. Booking isn't necessary and all are welcome.
The readings at Gwisgo Bookworm are on Saturday the 13th of May from 12am to 2pm. All welcome. Please reserve signed copies. Phone the shop for more info: 01545 238282
---
Support our Nation today
For the price of a cup of coffee a month you can help us create an independent, not-for-profit, national news service for the people of Wales, by the people of Wales.