Culture
Porth County: the agonies and the ecstasies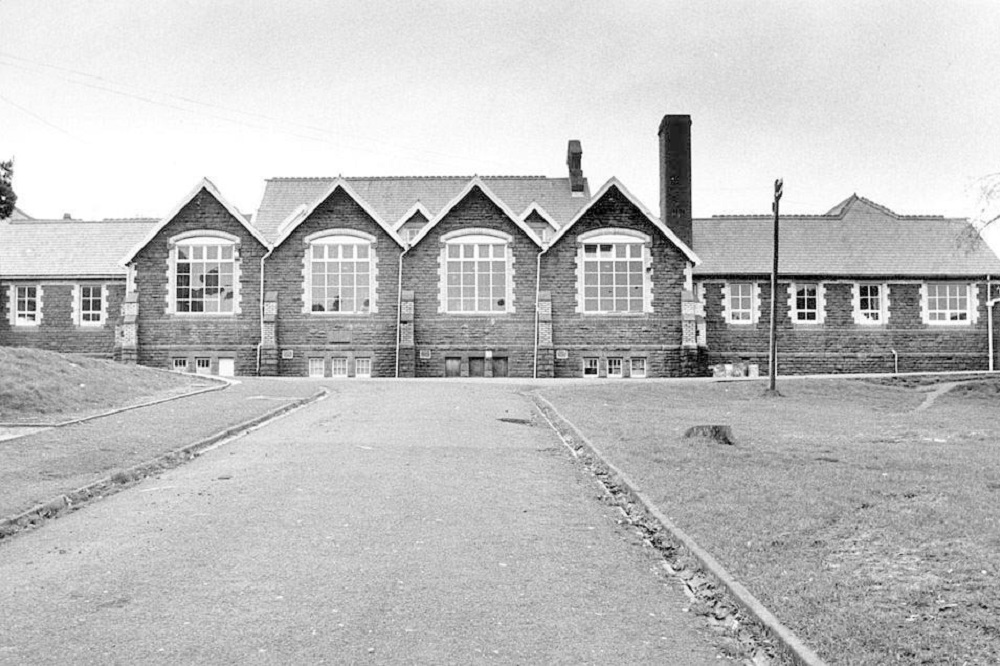 Continuing our series written by John Geraint, author of 'The Great Welsh Auntie Novel', and one of Wales's most experienced documentary-makers. 'John On The Rhondda' is based on John Geraint's popular Rhondda Radio talks and podcasts.
John Geraint
School. The curse of every child's life. Homework, tests, exams, reports. The fights, the boredom, the worry. The unfairness of it all. The dearth of privacy. Detention. Bells. Smells. The falling out and the falling in. The teachers you hated. The classmates you despised. The compulsion to fit in, the desire to stand out.
Pressure, pressure, pressure – from parents to excel, from peers to be normal, from yourself just to be yourself, in spite of them all. The hours, the days, the weeks, the whole terms when you were sick and tired of it, simply ached for it to be over, for the summer holidays to be here. The sheer torture of the whole deal.
And yet who doesn't remember school with at least a sliver of fondness, if only for the friends we made, the time we had with them, for the fact that we were young then, and that was our time?
You don't know what you've got till it's gone, or so they say. But it's not just in retrospect that our eyes can be opened to the worth of education.
When the schools closed during the pandemic, many Rhondda parents told me that they began to appreciate for the first time what these institutions do for children – it turns out it's far more than reading, writing and arithmetic.
Grammar schools
Our grandparents really valued education. It was The Way Out – the means of escape from the drudgery of the pits. Miners put pennies aside, built schools for their sons and daughters, and when universal secondary education became a right, the Rhondda Borough Council invested heavily in it.
Not just one, but two levels of grammar school – local grammars up and down both valleys, and for those passing their Eleven Plus with the highest marks of all, there was the Rhondda County Grammar School at Porth. Porth County.
Porth County's reputation was well established by the time an ambitious but unconventional young headmaster was appointed to the Boys' School in 1961: Owen Vernon Jones.
Sporting a fine Zapata moustache, he was known to one and all as Santos. The legends about him were legion. He was said to have courted his wife by galloping on horseback up to her house on the steep slopes of Blaenclydach.
Conventional school discipline wasn't really his thing. Maybe the maverick in him was attracted to a degree of anarchy. But Santos was certainly ahead of his time. He modernised the school's technology, pioneering the use of a Language Lab, and commandeering a whole classroom to install a mainframe computer.
At the time, so its pupils boasted, with schoolboy exaggeration, there were only three such computers in the whole world – in the Kremlin, the Pentagon… and Porth County.
Oxbridge
Santos was determined that his school was going places. But there were some places its pupils weren't going. Admissions Tutors at Oxford and Cambridge weren't minded to admit that any good thing could come out of a Welsh mining valley.
Year after year, exceptional candidates with exceptional results were rejected out of hand. But Santos was mightily persistent. Once the first acceptance came, many more followed. Soon, a stream, a torrent of Rhondda talent headed for Oxbridge every autumn.
Santos fostered a special link with one of the top Oxford colleges. I'm told that when that college researched its own past to mark its 500th anniversary recently, it found that, in all that time, over any ten-year period, no other headmaster had secured more admissions.
Eton and Harrow, Charterhouse and Winchester – all the elite, fee-paying public schools of Olde England: Porth County gave your boys one hell of a beating!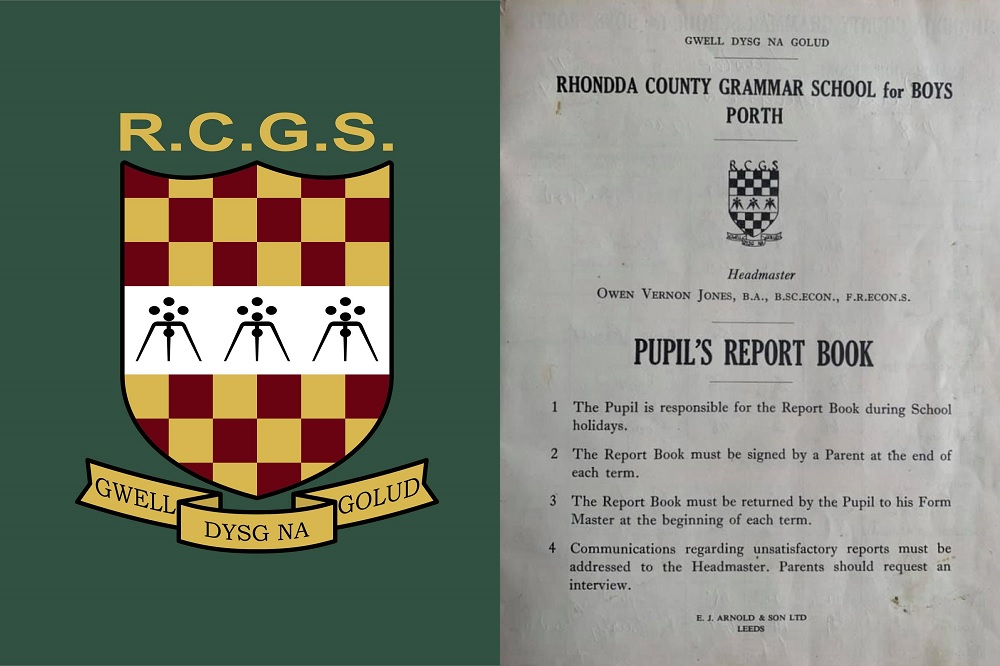 The Ranch
But, like Santos, Porth was a school with something of a split personality. During lessons, it was a crammer: the masters dictated, and the pupils filled their notebooks with the formulae and theorems that would secure outstanding grades from the WJEC.
Between lessons, when the teachers retreated to the Staff Room, it could be bedlam. The first three forms were housed in a wooden structure put up as a temporary measure during the Second World War. It was known as The Ranch.
The Wild West had nothing on it. Outlaws – bullies – roamed the corridors and burst into classrooms. There were snacks to snaffle, dinner money to be extorted, pain to be inflicted simply for the pleasure of it.
Fuddy-duddy
Porth's academic strengths were in the Sciences. It produced phenomenal Physicists, champion Chemists, brilliant Biologists, maestros of Maths. Many of them excelled, too, on the rugby pitch.
There was less emphasis on the Arts. Once a year, a Trio of stiff classical musicians were summoned up from Cardiff to bring us the delights of Mozart and Beethoven.
The whole school was assembled and forced to listen, with no context, to music that instinct said was desperately boring and fuddy-duddy. The results were predictable. Catcalls and sniggers. Makeshift projectiles were launched. Wrestling matches broke out. Card schools got going on the back benches.
In the pauses between pieces, Santos might make a show of chastising the boys with a swish of his cane. One year, it all got so bad, that he felt he had to intervene just as the Trio were getting into their stride mid-Movement. Their playing ground to a halt.
"This behaviour must stop," Santos scolded us. "If not, be warned…" We waited for the terrible threat. "…I Will Make Them Play The Whole Concert All Over Again. From The Very Beginning."
The poor musicians, clutching their instruments like shields, sat there with fixed grins, their vocation to bring music to the masses reduced to a penance.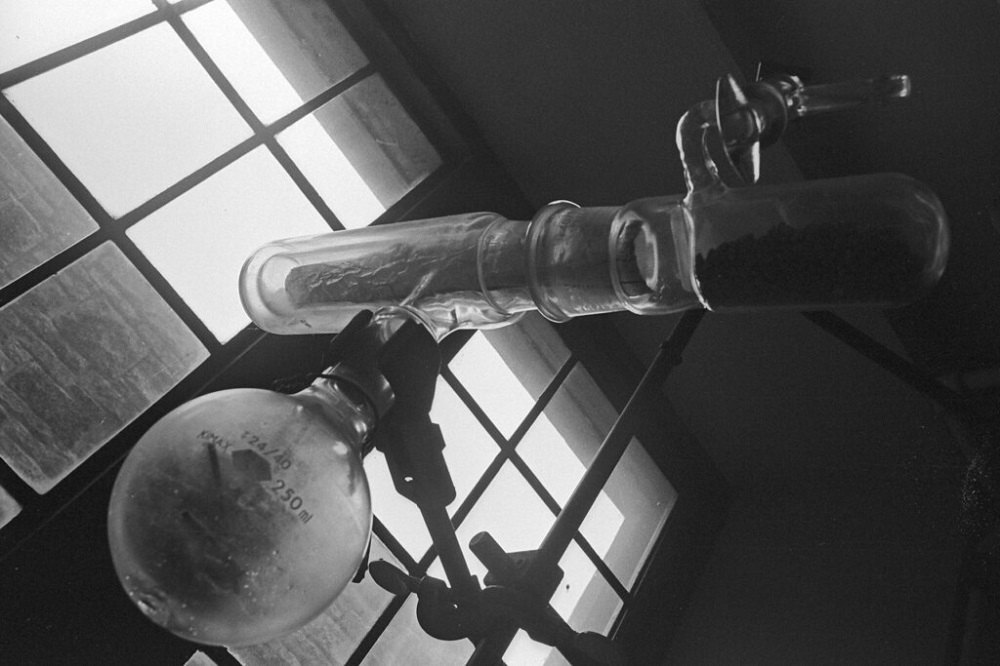 Preparation for life
So for those of us who weren't sporty scientists, it was a relief when the Boys' school merged with the Girls' Grammar in 1972, in preparation for going Comprehensive a year later.
Porth County had always been about more than passing a rugby ball and passing exams. Now it became an even more rounded, more fully human place to learn.
The coming Comprehensive ethos was helpful too – recognising different kinds of achievement, different measures of success. And rightly so: a preparation for life needs to be about more than academic hothousing.
But, in practice, something may have been lost in the transition: the ambition to give every child not just schooling, which focuses the mind, but education which broadens it.
A true education, as those early pioneers of schools in the Rhondda knew, makes the very best in human learning and human experience accessible to all.
Nostalgia
To be clear – I'm a sucker for nostalgia but I'm not arguing for a return to the 'good old days of Grammar Schools'. When Porth went Comprehensive, its Oxbridge tradition withered and died.
But more was gained, for more pupils, across the whole of the Rhondda, by treating everyone as though they had the right to the best that school could offer, by refusing to make anyone think they might be second best for life just because they hadn't excelled in a certain sort of test when they were 11.
All I'm saying is that I was 'jammy'. Jammy to be born in the Rhondda where education was valued. Jammy to pass the Eleven Plus. Jammy to come under the sway of Santos and his staff and their ambitions. Jammy to be gifted an education which was the match – and more, as we've seen! – of any that money could buy. Jammy that our time happened to be the very time when the Boys began to meet the Girls in class as well outside of school.
For me, because poems and plays were my thing, that last piece of luck was the best of all: because I fell under the spell of someone who would never have taught me otherwise, one of the Girls' School staff: an inspirational English teacher who knew how to conjure life out of words on a page, how to spark magic on stage, how to work the alchemy that brings poetry alive in young minds.
So, despite all the agonies of school life, real and imagined, I'll always be grateful for my time in Porth County: that it was there, and that it was then.
All episodes of the 'John On The Rhondda' podcast are available here
John Geraint's debut in fiction, 'The Great Welsh Auntie Novel', is available from all good bookshops, or directly from Cambria Books
You can find the rest of John's writing on Nation.Cymru by following his link on this map
---
Support our Nation today
For the price of a cup of coffee a month you can help us create an independent, not-for-profit, national news service for the people of Wales, by the people of Wales.