Culture
Praise for singer's perfect Welsh language version of Corrs' classic
//= do_shortcode('[in-content-square]')?>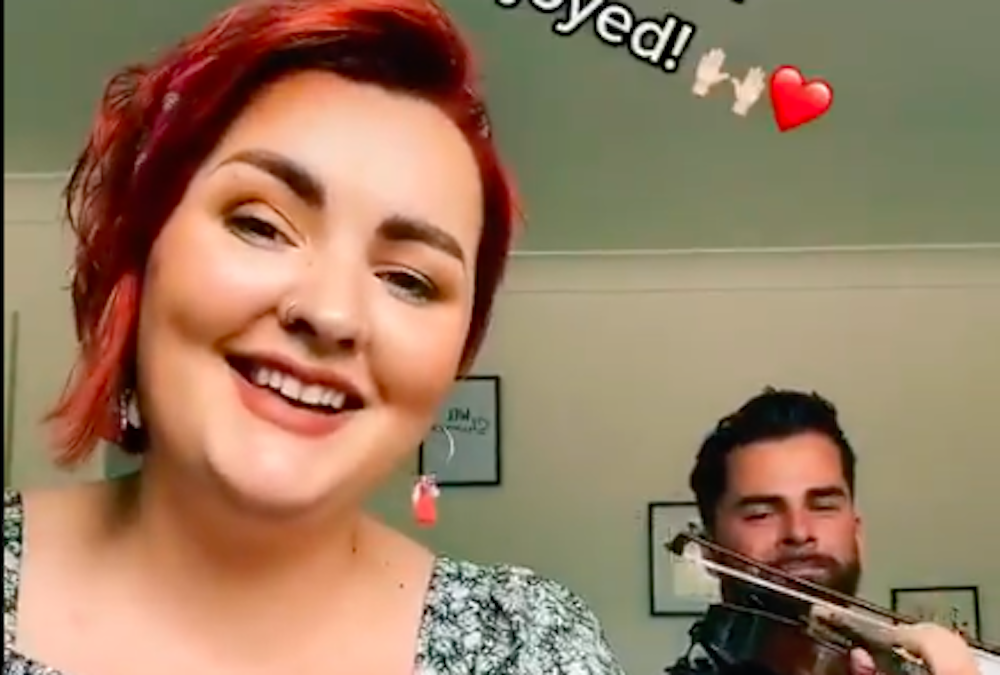 The Welsh singer who taught Good Morning Britain presenters how to sing Hen Wlad Fy Nhadau is back with her new video – and people are loving it.
Bronwen Lewis, a former contestant on The Voice, has made something of a name for herself with her videos which promote the Welsh language on social media platforms such as TikTok and Twitter.
And now she's back with her new offering – a spine tingling version of Irish family band The Corrs' hit Runaway.
The video, which shows the singer playing the keyboard, accompanied by a violinist called Ioan, has attracted much praise from social media.
'Runaway' by our Celtic friends @CorrsOfficial ❤️🎻🎹 but all in WELSH! 🏴󠁧󠁢󠁷󠁬󠁳󠁿😊 Ioan on the violin playing beauifully! Enjoy! #cymraeg pic.twitter.com/QNXGlwd43T

— B R O N W E N (@BronwenLewis_) August 5, 2021
One Twitter user @Becky_QICTM gushed: "You are just brilliant and such a wonderful ambassador for the Welsh language!! With an amazing voice to boot!!"
Another, @EnwFi joked: "She could sing the menu of the local chippy and make it sound lovely with that voice."
What The Corrs think about Bronwen's beautiful cover is not yet known, but the singer posted hopefully: "If The Corrs see this my life will be MADE!"
Bronwen hit the headlines in June when she gave Kate Garraway and Ben Shephard a harmonious rendition of the Welsh national anthem ahead of Wales' round 16 Euro 2020 clash with Denmark.

Gwlad Gwlad
The songwriter, who performed Bread and Roses in the BAFTA winning feature film, Pride, was also joined by former Welsh international footballer John Hartson.
The performance included subtitles in Welsh and English and the presenters even joined in to sing part of the anthem.
Bronwen, who joined the broadcast live from Neath, told the presenters before she started singing: "Yes, and I know which bit you're on about, about joining in. It's 'gwlad, gwlad', which means 'my land, my land', and if you'd like to join in for that bit Ben, and Kate, you're more than welcome."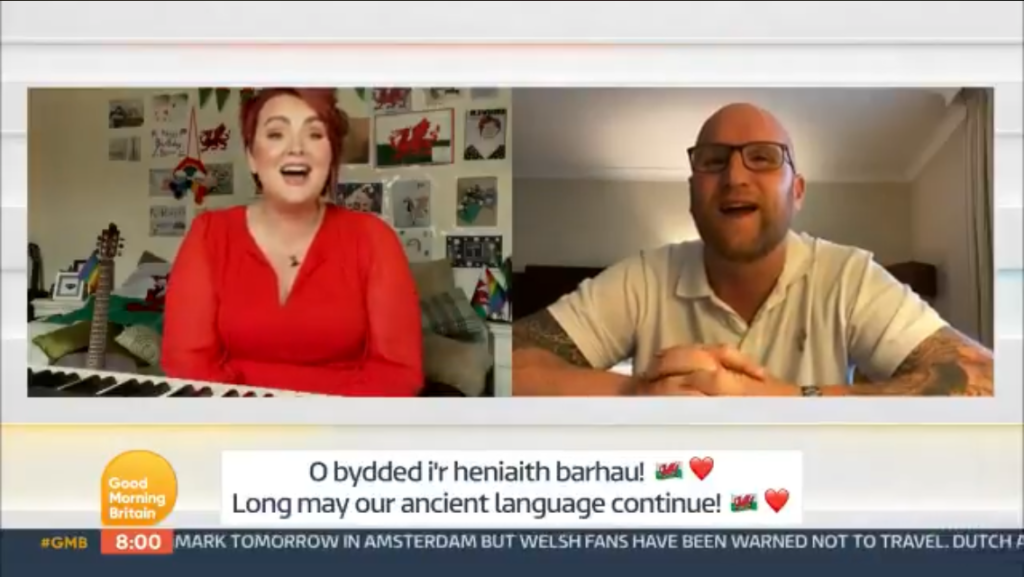 Kate Garraway said: "We will. We're going to get John to as well."
Ben Shephard said: "We're going to put the words on the screen in both English and Welsh. If you're sitting at home you can join in. peter and John hopefully you will as well, but here is Bronwen Lewis with the Welsh national anthem
After the performance Bronwen said on Twitter: "What a MOMENT. WAW. Still in shock. Thank you @GMB for having me on and promoting our language and nation in such a wonderful way."
Follow Bronwen on Twitter and TikTok