Culture
Ren – the Welsh musician attracting millions to his extraordinary music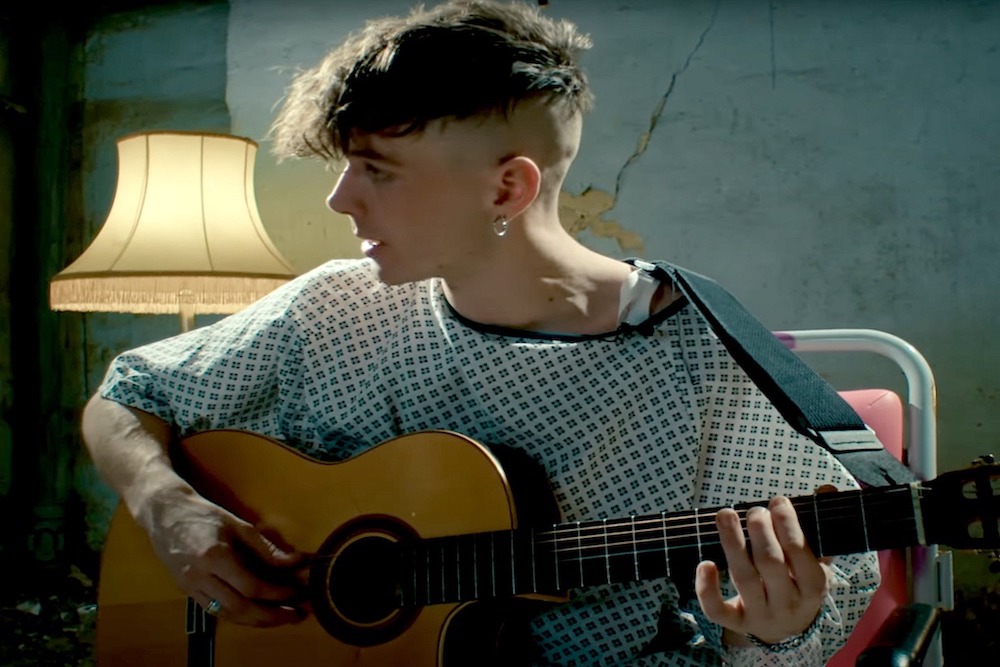 Lowri Llewelyn
Welsh musician Ren doesn't have a major label backing him, nor a big team of people promoting what he's doing, yet he's attracted millions to watch his music videos thanks to word of mouth and the sheer quality of his songwriting.
He's also in possession of a backstory that will stop you in your tracks.
Since its release on YouTube two months ago, 'Hi Ren' – a song which has been described as a masterpiece, has amassed 6.8 million views.
The nine minute video sees Ren in a wheelchair wearing a hospital gown, the lyrics giving a fascinating insight into his tortured relationship with a reproving voice inside his head.
Despite his talents Ren, who is from Anglesey, remains unsigned, citing on social media that he's too 'physically and emotionally unwell' to commit to a label.
He speaks candidly with fans about his battles with illness, autoimmunity and psychosis.
"I spent years trying to get answers, bouncing from doctor to doctor, only for them to scratch their heads and leave me with a diagnosis of M.E.," he says.
"During this time I tried countless medical treatments, and when they failed, resorted to alternative health practitioners, spiritual healing practices and thousands of supplements, but just kept getting sicker and sicker. With each treatment that failed, my hope for a normal life would die a little more."
Lyme disease misdiagnosed as M.E. has caused irreversible damage to Ren's immune system.
He developed PTSD, while brain damage misdiagnosed as bipolar disorder saw him passed between therapists and trialing myriad unnecessary antidepressants, 'all the while getting worse and worse'.
This drove Ren into a state of stress-induced psychosis. "My mind's only rational explanation for the level of suffering I was enduring was that it was some kind of demonic intervention, or that I was part of some twisted experiment or study," he says.
Writing about a place of such darkness has not been easy, but he takes inspiration from one of his heroes: 'Nina Simone said it was an artist's duty for their work to fearlessly reflect their life circumstances. I wanted my next piece of work to fearlessly stare my past in the face despite the trauma of doing so.'
Ren is currently receiving treatment in Canada and keeping fans up to date on his progress. A Go Fund Me page has so far raised in excess of £100,000.
Writing on Facebook, he said, 'Today I broke down and cried… I think the hardest thing is the inability to create. I am definitely obsessed with creation, and when I can't create I feel impotent.'
Ren says he dreamed of being a musician since the age of 12, when his parents took him to festivals where he'd sell 'CDs of beats I made on an old shitty PC'.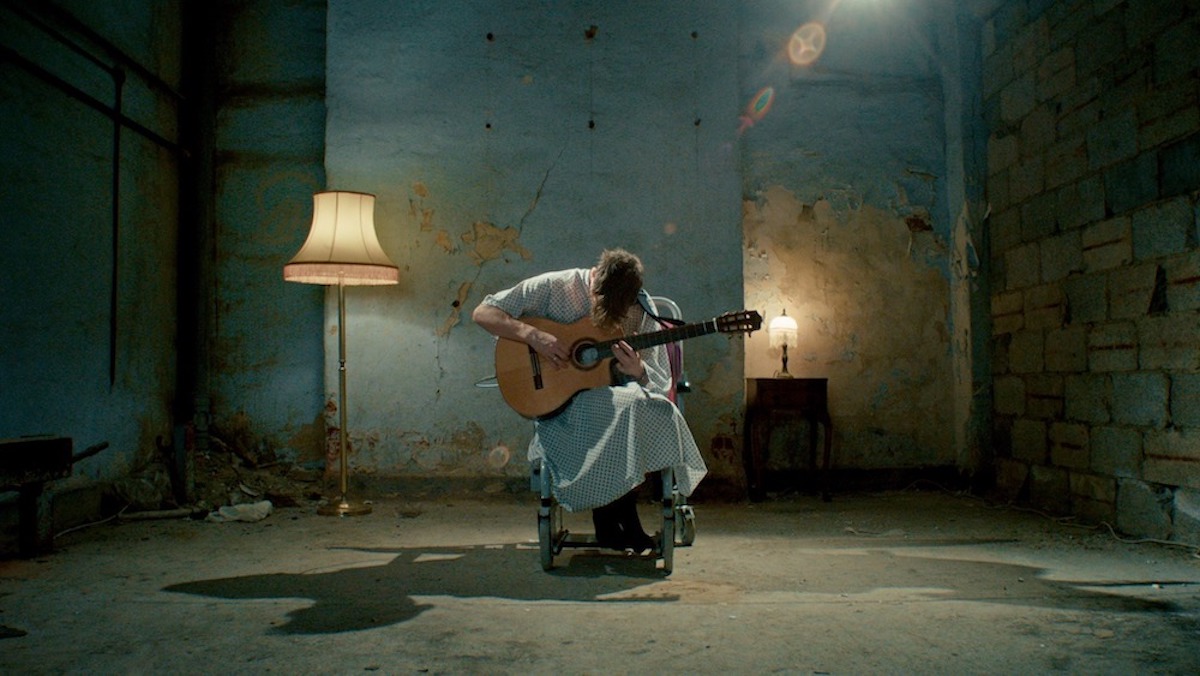 Before leaving for Canada – a trip two years in the making – Ren produced a wealth of content he could periodically release during his time in treatment. "I had an idea to create two albums for 2023 ‒ one dark, one light," he says.
'Hi Ren' is the first release from the album 'Sick Boi', with plans to release another in the second half of the year.
Ren told fans, 'The response to Hi Ren has been phenomenal. It was probably the most nervous I've been about releasing a track, but I was really proud about putting out something that felt like hopefully closing a chapter on one of the darker periods of my life.'
The release has promoted a slew of YouTube 'reaction' videos, including one titled F**in' Hell, This Is Mind-Blowing by Darkness frontman Justin Hawkins.
Following the success of Hi Ren, he has received offers to play Glastonbury and other major UK festivals.
"Gratitude isn't a big enough word to express how I feel," he says. "This kind of traction would usually only come with a major label and big teams of people promoting what I'm doing, but the fact it's been done with no massive budgets, no songwriting teams, no corporate sponsors or regular radio placements feels incredibly rewarding."
He continues: "It's also a testament to grassroots sharing. I hope it gives anyone pushing independently hope that with perseverance you can get to where you want to be without waiting for a gatekeeper to hand you a golden ticket."
In February he also released a retake of The Verve's Britpop anthem 'Bittersweet Symphony', with Verve bassist Simon Tong himself getting in touch to express his excitement and even gift Ren a guitar.
Got gifted a guitar by the bassplayer from The Verve! Legend! pic.twitter.com/ZUo3hcpm3h

— Ren (@Renmakesmusic) February 24, 2023
Ren averages more than half a million monthly Spotify listeners.
His 2016 album Freckled Angels was named in memory of Joe Hughes, who disappeared off the Menai Bridge in the early hours of December 28, 2010.
Today the Menai Bridge restaurant Freckled Angel is one of Anglesey's most acclaimed.
Listen to Ren's music on Spotify and follow him on Facebook, Instagram, YouTube.
http://linktr.ee/renmakesmusic

---
Support our Nation today
For the price of a cup of coffee a month you can help us create an independent, not-for-profit, national news service for the people of Wales, by the people of Wales.