Culture
Review: A Fisherman's Fortune by Roger Jones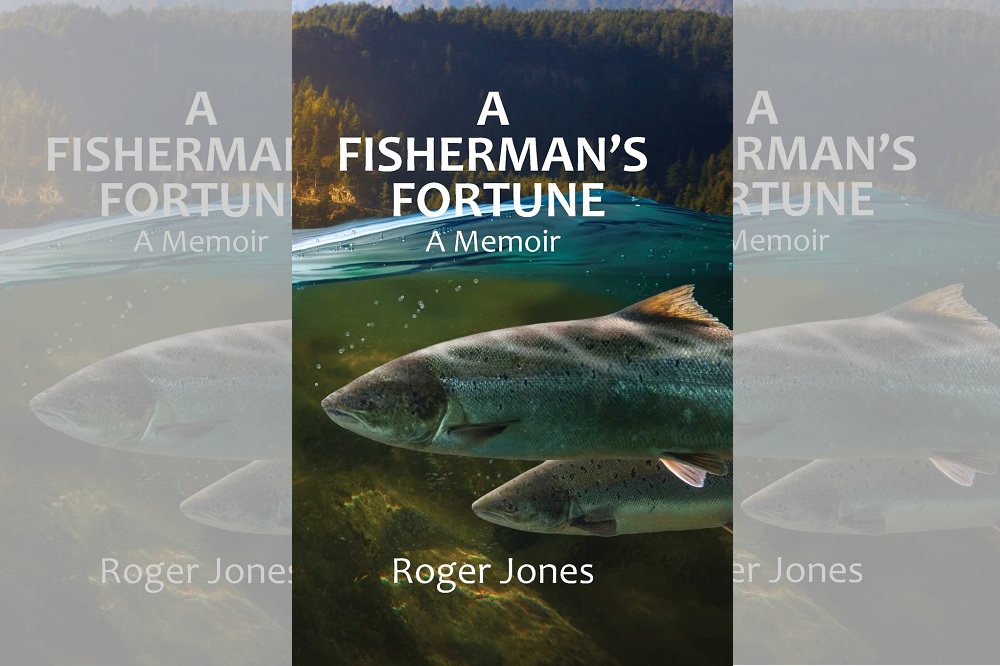 Jon Gower
At one point in this feisty, no-holds-barred account of a very full life its author – a pharmacist, successful businessman and public servant – heads far west to find an analogy for what he does.
'We are all gunfighters to some extent because we exist in a competitive world, but if you are not a very good gunfighter you get killed.'
True to the analogy Jones consistently shoots from the hip throughout an entertaining, feisty and disarmingly frank account of the world of commerce, Welsh civic life and his abiding love, fishing.
Along the way he meets a fascinating range of figures from world leaders such as Deng Xiaoping, Chairman of the Chinese Communist Party to an ex-Mossad agent called Brushweiler who sorted out problems with fake products in the pharmaceutical industry in his own way.
Jones takes direct aim, or sometimes takes pot shots at a range of targets as they come into mind, in his own words 'shooting down a number of public figures.'
Graham Hawker, the Chief Executive of the WDA 'thought he was the greatest finance expert in the world, but he certainly was not.'
Then there was the time Jones met John Redwood, the Secretary of State for Wales, where he found himself seated intimidatingly on one side of a huge table. Redwood sat opposite, 'flanked by several henchmen who sat like guard dogs.'
Jones was interrupted on a couple of occasions, prompting him to offer a sharp opinion: 'I think I am the only one here who is not being paid to be here. If you are not prepared to listen, I may as well leave.'
Which he did, refusing attempts to call him back into the room, allowing Jones time to ponder the idea that Redwood 'had got a few facts which he was chewing on, but apparently with some distaste, and I was reminded of a rather nervy ruminant in a field chewing on damp hay.'
The gunslinger walks or stalks through his own life with all chambers loaded. He has opinions.
Neil Kinnock 'substituted volubility for true insight,' Jones further suggesting that 'Loud wind instruments can jar at times.' Boris Johnson is 'a ringmaster for series of clowns.'
Broadening his views, Jones believes that Wales does not have the natural resources to be prosperous, believing 'our only chance is to provide an education for the next generation that is better than anywhere else' but he 'fears that the likelihood of this happening is vanishingly small because of the limited vision of our politicians.'

One of the perplexing features of Welsh life is the way we're happy to let people do two jobs, and very senior jobs, sometimes at the same time. Think of Sir Geoffrey Inkin running the Cardfiff Bay Development Corporation and the Land Authority for Wales, with all that meant both for setting the value of land and buying it.
The gifted entrepreneur Roger Jones certainly wore a lot of hats, to the extent that he was almost a milliner's model, at one time chairing the Welsh Development Agency whilst being a BBC Governor.
These were jobs he himself describes as being 'two of the most powerful in Wales,' which explains why 'certain Labour politicians' held strong views about the situation.
Sir Roger's hat cupboard also included the chairman's headware for the Training and Enterprise Council and Swansea University's Council, at a time when its Business School was beset with problems.
During his own time at the WDA they had their own issues, with an expenses scandal which got a lot of media attention and in 'A Fisherman's Fortune' Jones tries to set the record straight on this.
Some of the most interesting sections in the book are about pharmacy, science and research, not least when Jones is explaining the medicinal uses of daffodils.
These are a source for galantamine, which can help mitigate the effects of Alzheimer's and narcyclazine which can help treat brain tumours. Giving certain elements of daffodil extracts to cows can lead to them producing less methane, thus reducing environmental pollution.
He also explains how he went into business selling maggots, yes, maggots as a commodity to clean up ulcerous wounds and how they also explored the use of single doses of a mind-altering drug to help deal with depression.
Roger Jones has been successful in business dealings across three continents, so the book duly chronicles how he became known as the "Man in the Shed' after he moved Penn Pharmaceuticals from a site in Buckinghamshire to a ten thousand square feet building on a ten acre site in Tredegar.
The move worked and soon the company became the principal manufacturer of drugs for clinical trials in the United Kingdom.
Success in so many fields has also amassed him a fortune, some of which he spends on fishing trips to remote corners of the earth, not least the salmon rivers of Arctic Russia and the northern reaches of Norway.
He has also fished for marlin off the coast of Panama and for sea trout in the Falklands and worked the rivers Shannon and Moy in Ireland. At times like these he feels very fulfilled.
Now in this eighties. Roger Jones has chronicled a life so busy it would have floored many a mortal.
It's an account of great energy being poured into a great many endeavours, sufficient that he has earned the right to now sit quietly by the trout ponds outside his Brecon home and ponder the impressive story of a man who went from modest beginnings near Bala to successfully marry science with commerce and made nothing less than a fortune into the bargain.
A Fisherman's Fortune by Roger Jones is published by Llyfrau Cambria Books and is also available from all good bookshops.
---
Support our Nation today
For the price of a cup of coffee a month you can help us create an independent, not-for-profit, national news service for the people of Wales, by the people of Wales.