Culture
Review: A Gentleman of Glamorgan by Emlyn Phillips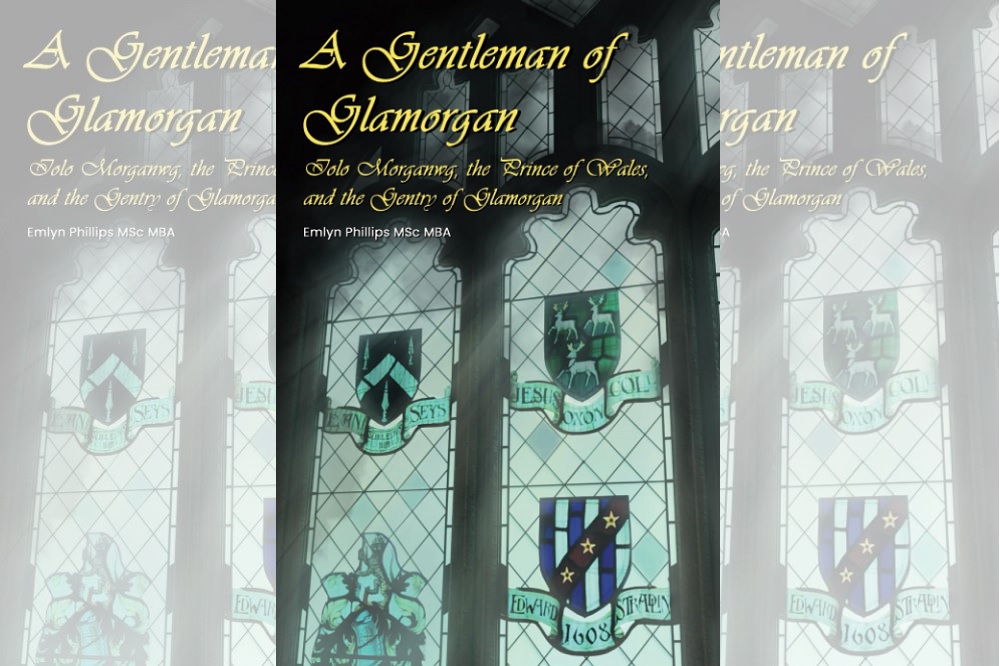 Jon Gower
Iolo Morganwg is one of the most perplexing, enthralling and fascinating Welsh historical figures, who continues to engage attention and encourage discussion. This antiquarian, forger, inventor of the Welsh Gorsedd of Bards and the whole Eisteddfod ceremonial, and self-styled 'rattleskull genius' astonishes by his productivity alone.
His prodigious activities as historian, poet and inventor of much Welsh tradition and culture kept a small cadre of academics at the Centre for Advanced Welsh and Celtic Studies fully engaged for years as they produced their excellent 'Iolo Morganwg and the Romantic Tradition in Wales' project.
In recent years there have been novels, too, such as I, Iolo by Gareth Thomas, a first-person retelling of the story of Iolo Morganwg – from his boyhood to the Glynogwr Gorsedd of 1798.
Gentry
Now comes A Gentleman of Glamorgan, which aims to set Iolo's life within the context of the Glamorgan gentry, in full knowledge of the fact that given his "long life and wealth of talents across a wide range of fields, it is easy to find material to justify a particular narrative of him."
So this new tome picks at the well-established tale of the impoverished "mason-poet" who proclaimed his poverty to encourage patronage of his work. This self-marketing worked well: 59 sets of his Poems, Lyrical and Pastoral were sold to titled patrons. He sold many copies to people linked to Oxford University. Then to crown it all, the two-volume collection of verse was dedicated, with permission, to none other than the Prince of Wales.
Debt
In the ordinary run of things an author would receive a generous monetary gift from the dedicatee of a book and poor Iolo, slowly disappearing under a mountain of debt, hoped beyond hope to be in line for a fifty-guinea gratuity. But in fact. he received just two, which was far from enough to keep the wolf from the door, along with a pack of baying debtors.

Stubbornness
Some commentators have put this down to the simple fact of Iolo Morganwg's republicanism. An anti-monarchist couldn't expect to simply rock up at Carlton House and be showered with money by George Augustus Frederick, the Prince of Wales.
But Emlyn Phillips has done a great deal of ferreting among the documents and found out that Iolo's hopes were probably dashed on the rocks of his own stubbornness. He had a rule that he would never read any of his work in public. So, when it came to actually reading the poems he had dedicated to the Prince aloud in front of folk his own lips were sadly sealed.
Phillips has clearly spent a lot of time in both archive and library and this book is shot through with interesting facts, such as Iolo's interrogation about his political views by the Prime Minister, the Home Secretary and the Foreign Secretary at one and the same time.
There's a lot about the dynamics of the gentry, with a great deal of convenient marriage to acquire land as well as some skulduggery by libertine lotharios.
This was also a time of enormous families – we hear about some with 14 children, some with marvellous names such as Iltutus – but the unfairness of the laws concerning inheritance led to feuds and protracted legal cases is perhaps the abiding theme.
A fortune lost
We hear about Morganwg's three brothers, who all decamped to Jamaica and learn about the Hearth Tax which was levelled against any homeowner wealthy enough to have chimney. Iolo's grandfather most certainly didn't have one as he lost his fortune.
The book argues that rather than being unfortunate or profligate, Edward Mathew, Iolo's grandfather was caught in the crossfire of a fight between different factions of the gentry. This was a time when a new breed of industrialist was emerging in Welsh society, edging out some of the older landowning families, some of whom had been around for a very long time.
Families such as the Williamses of Aberpergwm near Neath, who had been there for centuries and could trace their lineage way, way back.
There's a neat bit of psychology in play in this volume, too, as Phillips examines the effect of Iolo Morganwg's mother on her favourite son and how it fed into some of his adult faults, along with a lot of detective work tracking down some of the less-well known figures in Iolo's life such as Mary Nichol of Remenham, who helped him win subscribers.
Iolo Morganwg was a man at one time successful enough to employ workers, purchase a quarry and even buy a ship, although that vessel sank.
It's a fact that flies in the face of the usual portrait of Iolo as a man shackled in penury and sits well in this volume. It is written by an author who clearly enjoys his research and is willing to often challenge, or at least question the settled versions of historical events, by putting in the long archival hours, joining the dots and determinedly deciphering the dusty documents.
A Gentleman of Glamorgan: Iolo Morganwg, the Prince of Wales, and the Gentry of Glamorgan by Emlyn Phillips is published by Rowanvale Books. You can buy a copy here.
---
Support our Nation today
For the price of a cup of coffee a month you can help us create an independent, not-for-profit, national news service for the people of Wales, by the people of Wales.