Culture
Review: Advent is a tender, affecting tale where love prevails despite its travails
//= do_shortcode('[in-content-square]')?>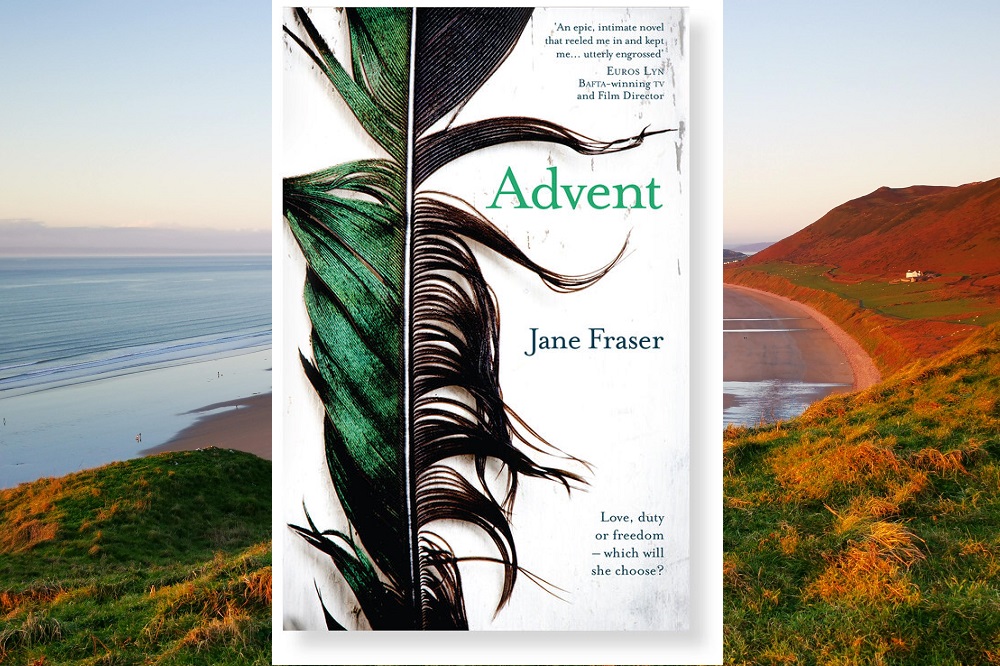 Jon Gower
When the salt-tanged stories collected in Fraser's 'The South Westerlies' appeared in 2019 they announced a strong new voice in Welsh fiction as well as a sensitive celebrant of the rim of North Gower where those insistent winds prevail, bending the blackthorns to their will.
Fraser's latest book again hugs the same terrain, in a tale of homecoming, thwarted love and family dissent.
Ellen Thomas is summoned home from Hoboken, New Jersey where she receives a terse letter from her brother George telling her that their father is not long for this world.  She decides to return home to share one last Christmas with the dying man and with that travels back to face her past.  For Ellen has crossed the Atlantic to heal a broken heart and distance herself from the man who broke it.
She returns to the peninsular farm where the weather seems to shape the people, to bend them, break them, and the day she returns is seepingly so, with 'that monotonous fine drizzle that seems to soak the Gower peninsula from the inside out.' It's enough to make Ellen question whether it ever stops raining her but also if she 'has become hardened, made frostier by the bitter winters' as she lets the fine, salty rain soak her cheeks.
Ellen's arrival at the farm, Mount Pleasant, is hardly warm enough to dispel the damp and her father, mother and grandmother seem waxworked into the same positions they were when she left. The dipsomane father is clammy with left-over alcohol, his skin 'sallow, almost tallow.' Mother Eleanor's stare is needy and the only warmth is in her grandmother's lullaby of a voice, like 'the range in winter and hot, buttered toast done on the toasting fork.'

Troubled
You may already have intuited that Fraser is one of those writers who can quickly paint a scene or place into being, a dab here, a deftly drawn line there. Winter sunlight 'slices into the room like a knife with a flint-white flash.' The farm cat cleans itself in a 'finickity ritual' before it lies 'coiled in a purring bliss on the mat.' And, of course, there are lashings more rain, 'a monotonous tamping on the timber roof of the lych gate, cascading off the eaves onto the path.' On other days 'Gales from the south west lash the coast and bring salt-laden rain along the horizontal to Gower.'
At the troubled heart of this tale is one of the darker ways of old country life, namely the fact that a young girl might prove herself worthy to a farmer's son, and this when marriage was as much about land acquisition as it was about love, by getting pregnant with him out of wedlock. Ladders would be deliberately set against bedroom windows.
Revival
Ellen had tried to get pregnant with Richard, but unsuccessfully, and this is one of the reasons she had left  for America, seen as 'barren stock.' When she returns it is to a country which is going through new religious and moral convulsions, as the 1904 revival sweeps like wildfire through the land, and firebrand preachers such as Evan Roberts threaten to set the chapel pulpits ablaze with their impassioned sermons, buoyed up by God's own hwyl. But this isn't good news for everyone. The pubs empty, as everyone goes teetotal.
With 'Advent' all the ability and promise of Fraser's debut short stories is confirmed in this, her first novel and then some  Based on the true story of the author's great aunt, who left for America at the age of 19, 'Advent' is a tender, affecting tale where love prevails despite its travails. It sensitively maps out the odd patterns of the human heart even as Fraser commandeers the rain-steeped farmlands and scattered communities of north Gower and makes them her own.
'Advent' is the Wales Book of the Month for February.  You can buy it here.