Culture
Review: All Through the Night – Why Our Lives Depend on Dark Skies by Dani Robertson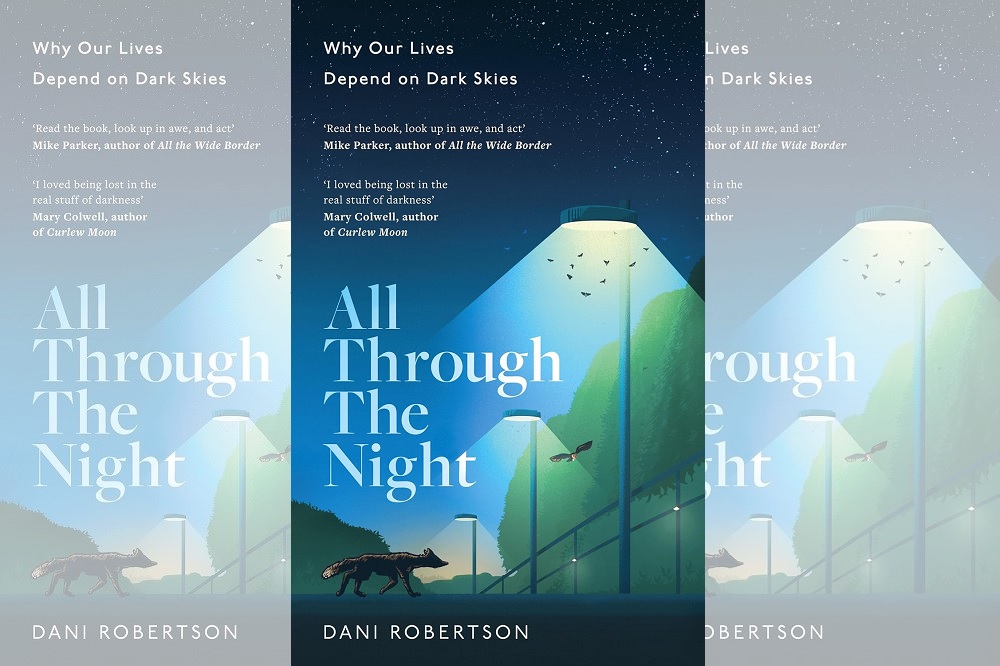 Niall Griffiths
The thing about béte noir novels is that they so easily lapse into tedium; the almost monomaniacal screed, the singular obsession, can quickly become reminiscent of the bigoted barroom bore.
To adduce examples would be ungracious and, besides, a scan of my shelves offers none; they've long since been dumped in the Oxfam book bank.
There's a way around this, of course, and that's to expand yourself beyond your preoccupation; to understand that what obsesses you might not be appreciated by others and to operate accordingly – to be associative, applicatory, expansive.
In short – and as obvious as it sounds (but, it seems, dismayingly difficult to do) – be interesting.
Fascination
Thankfully, Dani Robertson is. Her factual book is a record of a long fascination with the night, the dark hours, and the human need to banish the mysteries and dangers it harbours.
Born in Manchester, she's now the Dark Sky Officer for Eryri (what a wonderful title to hold) and the winner of a Dark Sky Defender award (ditto).
She traces her fascination back to childhood night-time urban safaris with her father, in illustration of which she offers vignettes of a low-income background; this is obligatory, now, seemingly even from those who evidently did not endure a low-income background, but Robertson's has the hit of authenticity; the account of the thunking and abrupt plunge into silence and blackness as the electricity meter ran out, and the subsequent torchlit scramble for a 50 pence piece, had me wincing in recognition.
From such formative instants do lifelong obsessions sprout.

Compelling
Robertson gives us, in pursuit of her aim, varied linkages and germane digressions; a potted biography of Thomas Edison (including such details as his dislike for sleep); the Russian Night Witches (female fighter pilots) of WW2; celestial Celtic mythologies; a discussion on the beauty of moths (the Death's Head Hawk moth apparently imitates the squeak of a queen bee, which doubly startled me); the history of street lighting and the development of the light bulb.
It's all interesting stuff, even if there is a tendency to present as categorical what is in fact moot; did the ancient Britons really celebrate the dark, with its wolves and bears and marauders? Does light always make predatory animals 'bolt'?
I mean, I've been on enough African nighttime excursions to know that hungry lions regard torchlight in much the same way as a peckish motorist regards the Golden Arches in a motorway service station.
Also, there is a tendency to slip into a kind of Take A Break idiom; the frothiness, the breeziness, the over-use of the apostrophe…such things are – as the parlance has it – a bit cringe (as is my use of that phrase, for which I can only offer apologies and a promise to never do it again).
Well, no matter, this is not an academic tome; it's aimed at a popular readership, and to its credit is a lot more informative and compelling than much of such.
Fear
And Roberston is fantastic when she's angry; when she gets earnest. The chapter 'Women of the Night' escapes the levity and oozes rage and despair at predatory masculinity.
'We are told that we are paranoid', she writes for all women: 'we are told that we are making things up. We are told it is #notallmen. We shake off the fear, we try to live our lives and step into the night; but then Sarah Everard happens'.
This is powerful stuff, as is her dismayed dissection of the delight at electricity evinced by factory owners and the like as it allowed further exploitation of their workers (no need for the machinery to be shut off at dusk anymore).
It's a great strength of this book, this mixture of registers. We jump from the observation of bat movements to how Fylingdales RAF base hour-by-hour prevents WW3; from mythologies of the full moon to Putin's junking of space.
Contradictions occur – how do we reconcile the need for more bats with the need for more light?
Indeed, how do we make streets safer for women without light (barring an epochal change in male toxicity)? – and bafflingly sweeping statements (smartphones may be many egregious things, but one thing they are not is 'boring') but overall, the book coheres.
If you don't have the time or wherewithal to read, say, Alvarez's Night, Ekirch's At Day's Close, and Walker's Why We Sleep, then All Through the Night can be seen as a guide to all three, whilst still being particularly Dani Robertson.
My copy won't be going in the Oxfam book bin.
All Through the Night: Why Our Lives Depend on Dark Skies by Dani Robertson is published by Harper North. It is available from all good bookshops.
---
Support our Nation today
For the price of a cup of coffee a month you can help us create an independent, not-for-profit, national news service for the people of Wales, by the people of Wales.