Culture
Review: An Affair of the Heart by Clare Morgan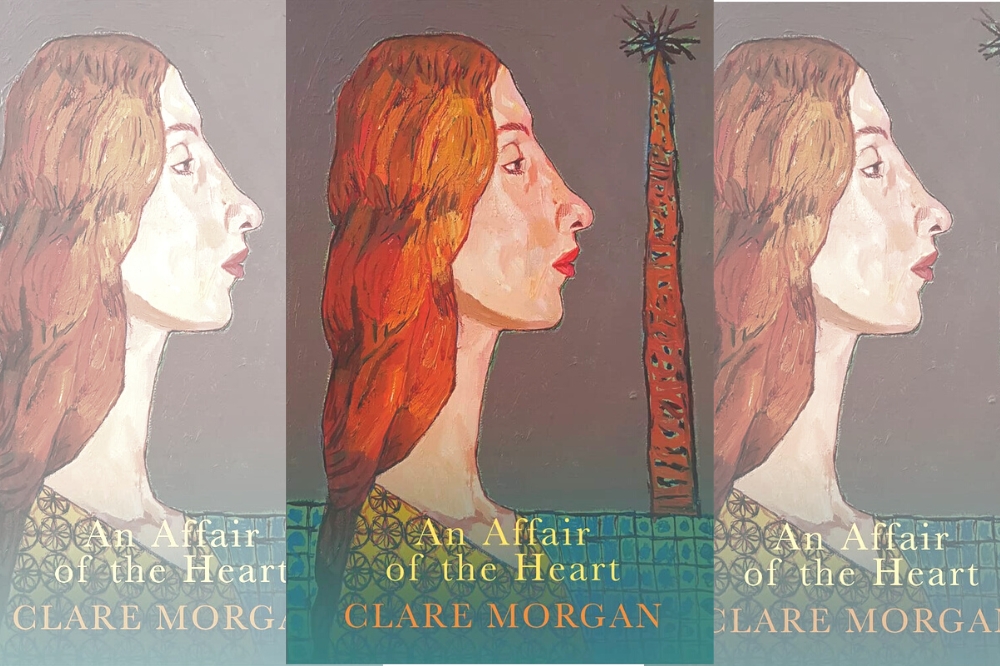 Niall Griffiths
Indulge me, if you will, in a longish quote:
Ellie stared at him for a minute, trying to grasp what it was he wanted. For a minute, she had the idea that he was propositioning her. A whole series of feelings went through her, she experienced them all like little needles stuck into her flesh and deftly turned, sending sensations out to every comer of the territory her flesh covered, like fleet-footed messengers spreading the news up-country of an unexpected declaration of war.
What is that? We have repetition. We have cliché. We have several words where one would have sufficed (such as 'acupuncture'). 'Comer' is, I imagine, a typo for 'corner', but the simile makes little sense either way.
The story from which it is taken, 'Jackson Square', concerns ostensibly an English man adrift in New Orleans and there's this character Ellie and who is she and what is she doing in the city and why do we need to see her desultory meanderings and how does she link with the English man?
Graspings
And these untrammelled graspings for quirky simile: well, maybe they're Henry Jamesian, and purportedly mimetic, but there is available punctuation other than the comma and full stop and anyway I personally find the Jamesian style hard to endure. Life is short. The world is mad, and also occasionally dull, and crammed full of mouths that constantly both bleach and make a nonsense of communicative speech.
When, in a later story, we get 'he could almost have been her son, or perhaps a nephew, the single issue of some older sister', we think why both? Either 'son' or 'nephew' is enough. And why 'single'? Why 'elder'? This story – 'A Place in Wales' – is actually a fairly accomplished piece, with an ending that pleasingly confounds expectations, but you'll have to machete your way through exasperating language-tangles to reach it.
And yet Morgan can do openings very well indeed; 'Charity' begins with 'At the wedding she had said 'Yes', and 'Until death'. That was a long time ago and her hair was quite grey now, and her eyes were marooned in a sea of little wrinkles'. The metaphor is not particularly strong but that's a tractor-beam of an opening sentence.
And then we're introduced to an Italian ex-pat in Wales who says things like 'ees a good cau-sa' and his not-quite-happening relationship with the chaste Marged Thomas, and I like this story, even if I'm not entirely sure what happens in it.

Globetrotting
At times, and at her best, Morgan recalls one of those largely (and unjustly) forgotten female experimentalists such as Mary Butts and Elizabeth Taylor (no, not that one) and even, once or twice, Jane Bowles; like hers, Morgan's stories trot the globe, from New Orleans to Paris to London to valleys Wales.
And yes, she can do metaphor; 'the claustrophobic classroom with its forty bent heads and the rustle of turned over pages and the faint friction of ideas being shaped onto paper' (from 'The Chocolate Factory') is strong, as is 'he carried his belly before him like it was something he'd found about him he was obliged to' (from 'A Small Storm Over Paddington', the most Buttsian story in the collection).
Punchy
And, to be sure, Morgan can make a story; 'The House At World's End' is an exemplar of concision, a punchy, incisive examination of the mutability of male sexuality, power exchanges, and creativity both thwarted and fulfilled and the repercussions on relationships of each.
But this collection is not an easy read, on the whole; stylistically, there are frustrations, exasperations, several kinds of clumsiness. I ploughed through it, bound by duty, but dear God how I longed to return to my leisure reading (Jon Ronson, Margaret Drabble and Jenni Fagan's forthcoming memoir, if you're interested).
Well, to be fair, these are early stories; this Seren edition is a re-print of the original from 1998, and the earliest stories herein first saw print a decade prior to that. I have Morgan's later collection to review for this esteemed online organ. I'm both weary and intrigued.
An Affair of the Heart by Clare Morgan is published by Seren. It is available from all good bookshops or you can buy a copy here. The latest Clare Morgan collection, called Scar Tissue will be reviewed here tomorrow.
---
Support our Nation today
For the price of a cup of coffee a month you can help us create an independent, not-for-profit, national news service for the people of Wales, by the people of Wales.