Culture
Review: An Evening Without Kate Bush, Taliesin Arts Centre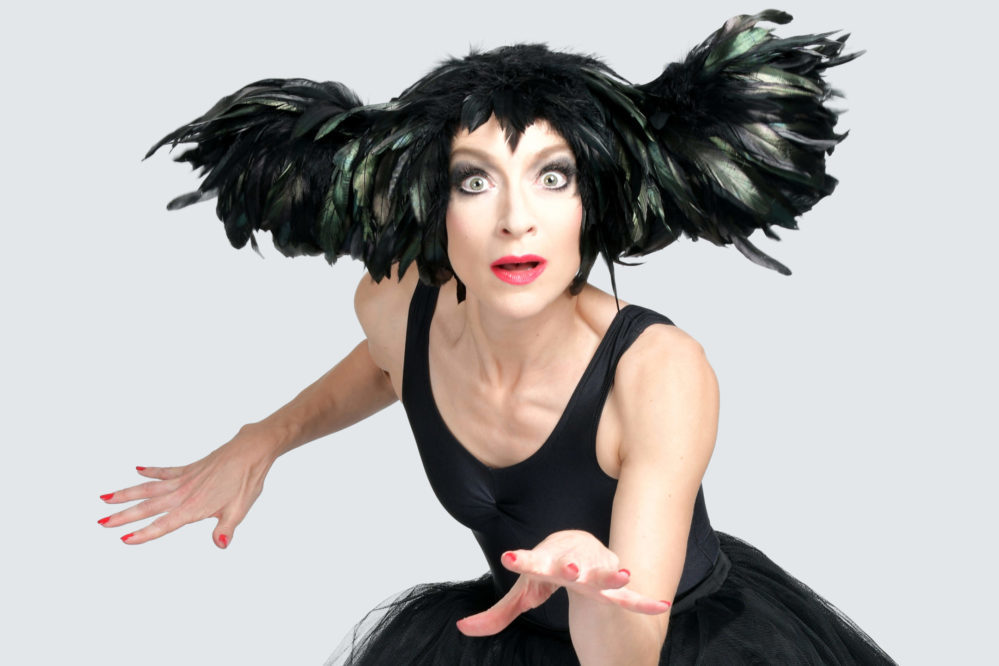 Alex Wales
No time at all was wasted when An Evening Without Kate Bush started. The lights dimmed, leaving us with Sarah-Louise Young clad in a thin sheet and singing a haunting rendition of 'And Dream of Sheep;' complete with a tiny light on her finger illuminating her wide-eyed face.
This is a pretty good taste of what was to come. Two hours of striking singing, hilarious character work interspersed with audience participation – supported by Young's charming personality on stage.
Downright gentle
Speaking of audience participation – An Evening Without was downright gentle in its stage-side manner.
Sue from Swansea (actually, Port Talbot, but I think Young liked the alliteration) was a highlight, seamlessly pulled into the framework of quips made after she shared her story of using Kate Bush's bold dancing to inspire her students to think outside-the-box.
Around this time, we were also introduced to a group of three – a 60-year old man and two young girls – who were intrinsically tied to Bush; the eldest girl had apparently been in the womb when her mother saw the last performance of Kate at the Hammersmith Apollo.
This brave share was rewarded later on when, as the familiar hum of 'Cloudbusting' seeped from the speakers, they were invited on stage to provide the "Dum, dum-dum Dum" backing vocals while Young performed a pitch-perfect rendition.

Character
Singing was not the only highlight of Young's repertoire, however. Character was hard at work in the show.
The intro was full of quick anecdotes, such as meeting a Russian woman who corrected her and Bush's pronunciation of "Babooshka" (it's BAA-booshka, not ba-BOOSHka); or speaking to the cleaner who heard Kate Bush's sound check "every, single, day" at her Hammersmith residency.
It was a pleasant come-around, then, to see Young hike her multi-faceted black skirt up, ditch the wig for the bald cap and put on a thick, drawling Russian accent as she whipped out an all-Russian cover of 'Babooshka' – with correct emphasis.
I'm no polyglot, but I'll take that performance for what it is – hilariously inventive.
The cleaning lady also makes a comeback, performing a duet of 'This Woman's Work' with her pink-headed mop.
This foreshadowed its later use as a wig for her trip down memory lane; performing 'James and the Cold Gun' aged 14 in a school assembly, all the while switching to a Scots' brogue to lambast herself in the form of an anti-pop prudish teacher.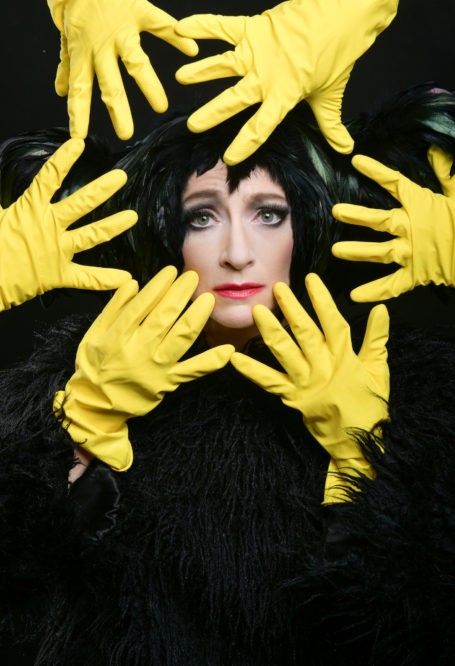 Fandom
Throughout all of this, the audience lapped it up. Early on, Young mentioned the Fandom of Kate Bush.
Defined as "the world of enthusiasts" by Oxford English Dictionary, I would personally define it as finding community in the hobby of obsession – well fitting for the Fish People Fandom (as its known per her record label).
Friendly, welcoming and eccentric, it was seen clearly in its microcosm here – the man and eldest girl mentioned previously got up front clad in the respective regalia of Donald Sutherland and boy-child Kate Bush a la Cloudbusting's music video, and a couple invited to slow dance on stage were reassured by Young that they were, "In a room full of strangers who are now your friends."
Reimagination
All in all, An Evening Without Kate Bush certainly knows what it is and what it delivers – a tribute act reimagined with colourful characters, well-thought bits and a personal twist completed with an astonishing singing voice.
Speaking to Sarah-Louise Young after the show, she said how exciting it was to see how new places allowed her to re-invent the experience, bringing a "slightly different flavour" to each performance.
This evolving nature is sure to aid the show as it completes its tour of the UK and moves on to Australia, with hopefully many more dates yet to come.
---
Support our Nation today
For the price of a cup of coffee a month you can help us create an independent, not-for-profit, national news service for the people of Wales, by the people of Wales.