Culture
Review: Annwn at Caernarfon Castle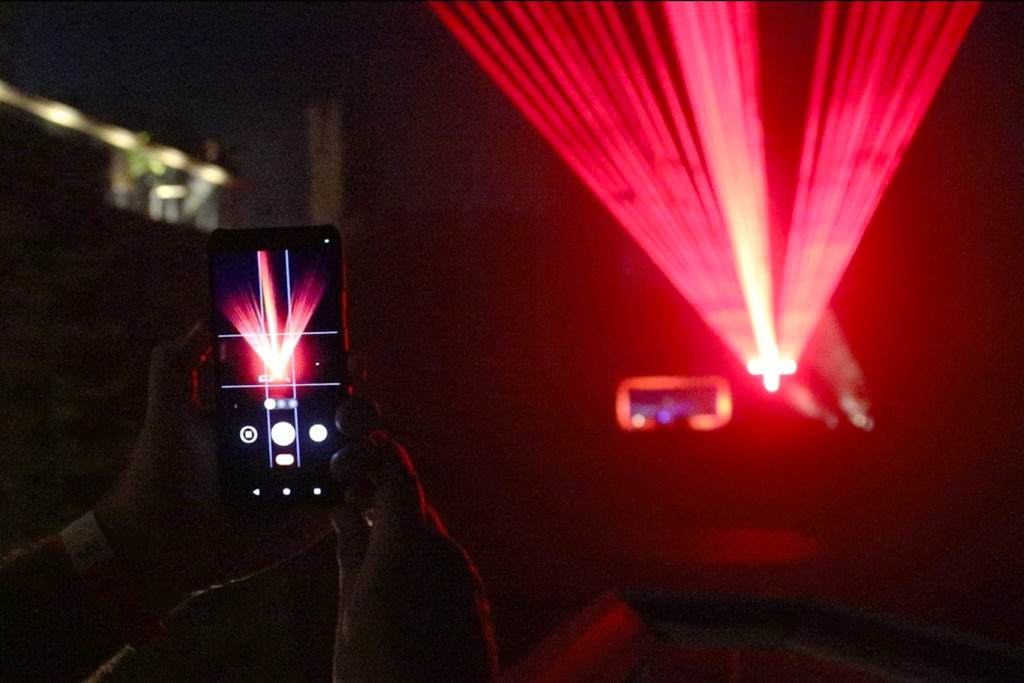 Ant Evans
Delivered as a four-hour long event last night, Welsh artist Gruff Rhys and laser artist Chris Levine, along with Mighty Monks (Marco Perry and David Clayton) deftly combined sonics and lasers to create an immersive otherworldly experience.
Here was a laser art and sound art performance in a castle built following the conquest of Wales by Edward I. Otherworldy indeed.
This is of course very appropriate. As the show's name implies, Annwn is inspired by the otherworld of Welsh Mythology, a world of delights and eternal youth where disease was absent, ruled by Arawn in the Four branches of the Mabinogion.
From the get go, there certainly is an otherworldly vibe to proceedings here, as Mighty Monks open the evening. As well as the sound and lasers, the addition of smoke during the performance helps to immerse the audience, especially as night draws in.
The pace of the sound changed at intervals, which taught me and the rest of the audience, I expect, to expect the unexpected. An excellent opening to the evening overall.
Gruff Rhys, naturally, needs no introduction and his soundscapes were masterfully pulled off. It's a project that has been bubbling for years now and Gruff was happy to finally have the opportunity to make it a reality after hitting a wall in the lock-down period: 'I've worked with the sound designer Marco Perry (who has worked extensively with Bjork among others on spatial sound projects) on creating new versions of some of my songs that are more repetitive and ambient. Songs such as "Taranau Mai," "Distant Snowy Peaks," "Arogldarth" and some unique pieces too for the event.'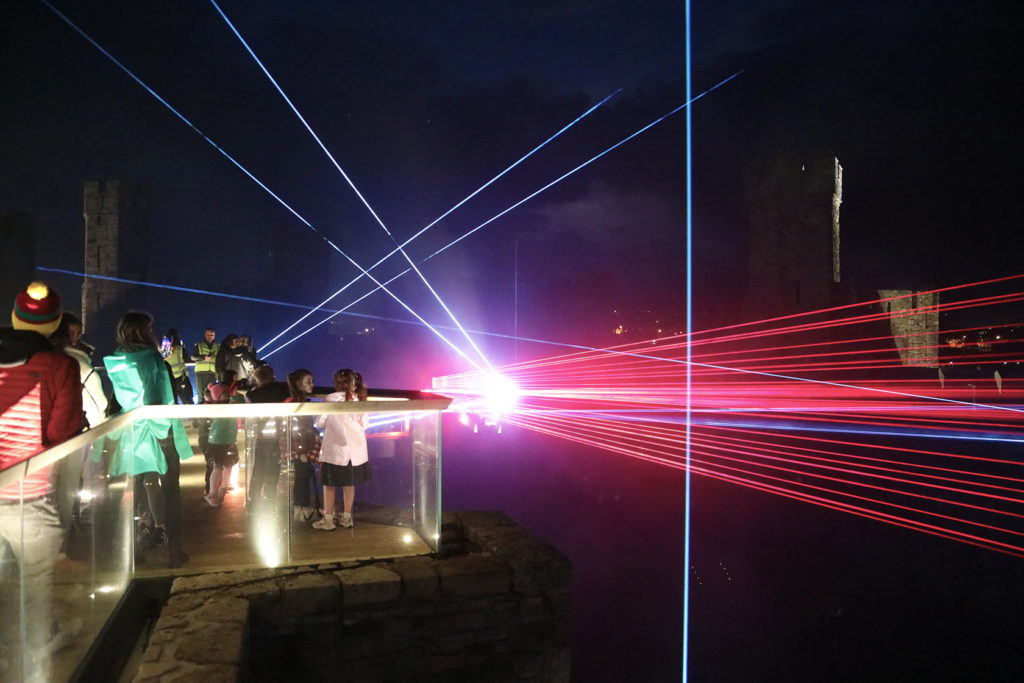 After commencing his set, his sonic music contributions and singing added together with the lasers to produce a brilliantly haunting quality to proceedings (appropriate for this time of year, no?).
There was certainly a gear-change here while the lasers seamlessly remained in sync with the soundscape and his singing. Indeed, it struck me very early on how much of a task it must be to coordinate the lasers with the performance. To that end, Chris Levine did an amazing job.
The kaleidoscopic mix of colours blended seamlessly with the soundscape. For example, at one point, I can remember the soundscape taking on something of an aquatic feel, with the laser colours changing to various blues to reflect that. It was also dreamlike in places, much as can be said for the Mabinogion.

Having remained in the castle throughout the evening, I soon noticed there were aspects to the use of lasers which I hadn't noticed previously.
As I'd been watching the sky during the initial soundscape, I hadn't noticed the ones on the castle walls, and the way in which they moved, again in time with the soundscape.
There was a mixture of longer, flowing lasers moving slowly, rapid dashes and laser points each added to the immersive nature of the experience.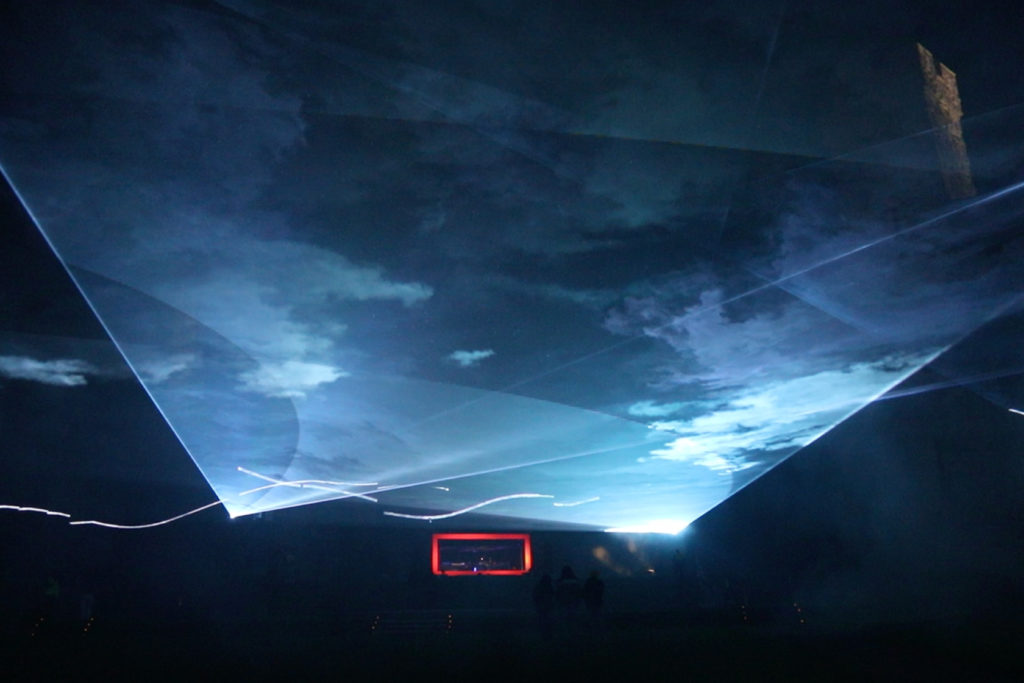 With regards audience reactions to proceedings, initially, there was quite a few wandering around the castle (which you're welcome to do).
But I did notice the audience more or less came to a stop as Gruff began singing during the first soundscape. There were people of all ages in attendance too, so if you want to pop along with the family, it would certainly be an evening to remember.
I should probably mention some points in the guide which I noticed shared on the Annwn Facebook page, giving prospective audiences an idea of what to expect during the evening.
The first point mentioned is that this is of course an outdoor event in October in Wales, attendees are encouraged to wear warm clothing, waterproofs in case of rain and sensible footwear.
As an aside, I can recall it being suggested that rain would improve the experience with regards to the lasers. Sadly, though there were a few ominous looking clouds earlier yesterday, it remained dry throughout the performance. If you go tonight or tomorrow you may get lucky!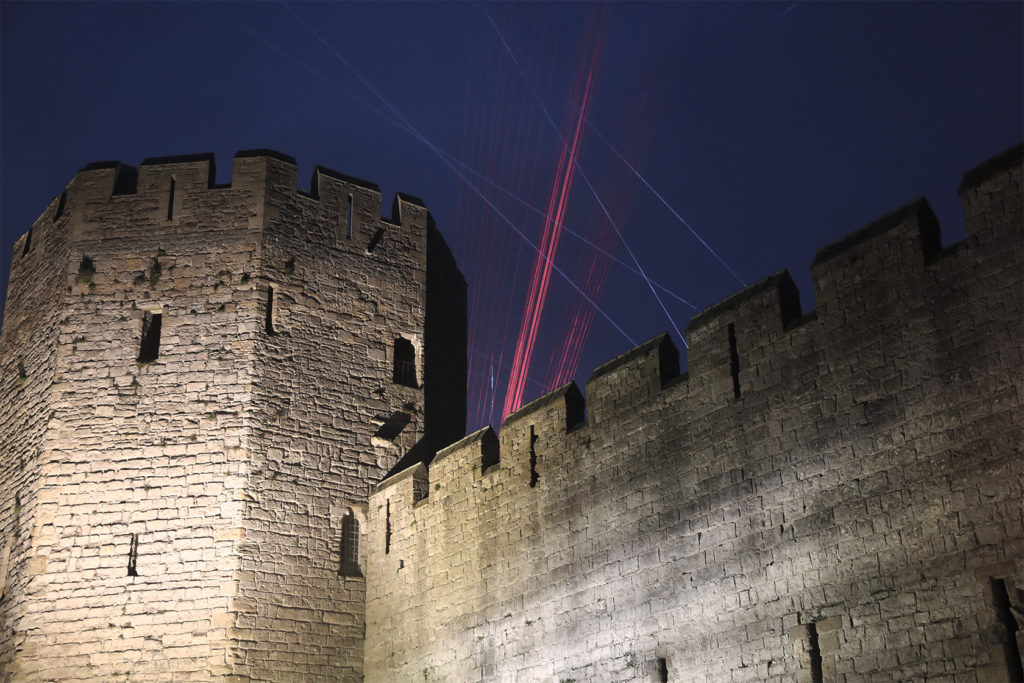 Once you've had the QR code on your ticket scanned and received your wristband, you're able to come and go as you like throughout the evening. No smoking is permitted on site and no alcohol will be served.
The café will be open to serve refreshments, though in recognition of the cost of living crisis, it's appreciated people may want to bring their own nibbles, flasks and soups.
The accessibility points made are very useful for those who require them. There's no general public seating but you can bring a fold up chair, as well as a reminder that the ground within the castle can be uneven in places and that toilets are on site.
A quiet room is available for those who need it and they're asked to email [email protected] to make the team aware.
Due to flashing lights and lasers, people are advised the experience may not be suitable for those with photosensitive epilepsy.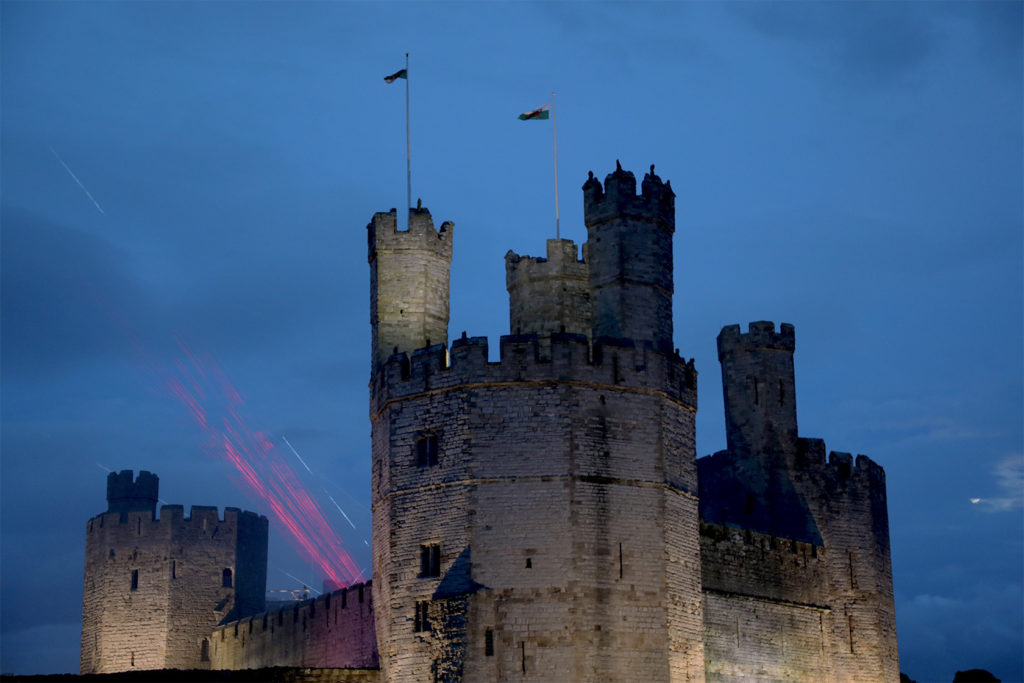 Thinking of my own experience with regards accessibility, unfortunately, I couldn't bring a chair, as my right-hand sided weakness meant that walking to and from the castle with a chair as well as my cane would have been very difficult.
This didn't impact my enjoyment of events though, as leaning on my cane and moving about occasionally helped me remain comfortable so that I could enjoy the whole evening.
As for my feelings of the performance overall, as I've mentioned, Annwn is certainly very different to anything I've attended before. It was a brilliant evening, made even better upon finding out that Annwn is being staged in support of Samaritans Cymru.
Not sure Edward I would have been overjoyed with the show, and on that note, though there isn't as much space in the grounds of say, Harlech castle, I certainly think it'd be great to see Annwn tour the other castles Edward built during his conquest of Wales.
An opportunity to shine an alternative light on them, as it were.
If you can get to Caernarfon castle for 6pm tonight or Sunday night's performance, please do. You won't regret it.
---
Support our Nation today
For the price of a cup of coffee a month you can help us create an independent, not-for-profit, national news service for the people of Wales, by the people of Wales.