Culture
Review: BBC National Orchestra of Wales, St David's Hall, Cardiff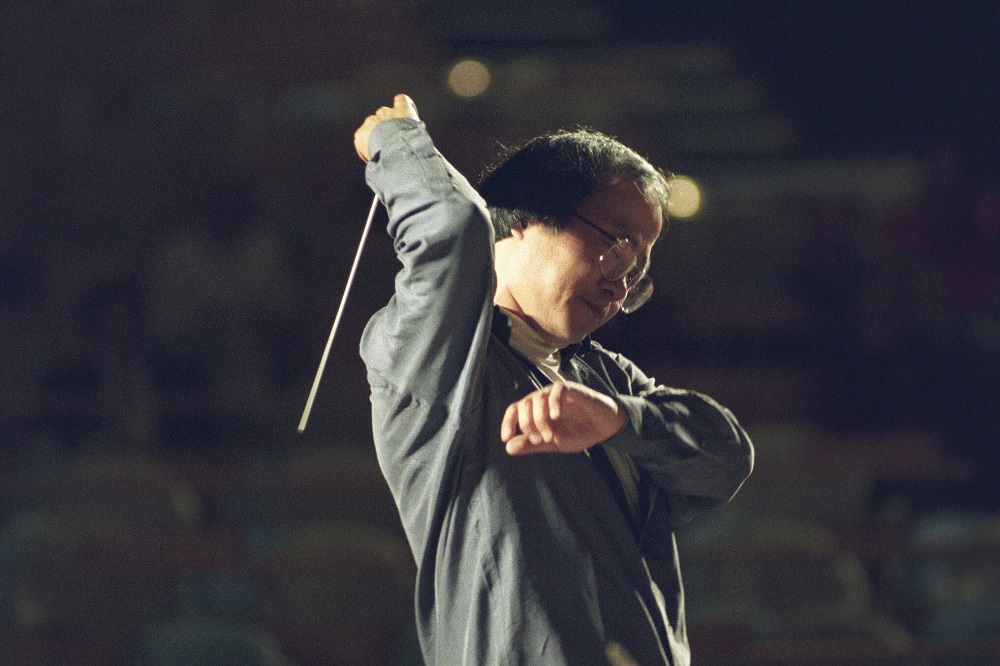 Peter Collins
"This is the way the world ends
This is the way the world ends
This is the way the world ends
Not with a bang but a whimper."
Listening to the two works at the heart of this enthralling concert, one could begin to understand what TS Eliot meant. Both Britten's Violin Concerto and Elgar's Symphony No. Two end quietly, the final notes fading into the silence of eternity.
It is possibly the reason why both works initially met with less than enthusiastic receptions. Audiences like their musical worlds to end with a Beethovian bang rather than a whimper.
It would be unfair to say the endings of these works, now popular in concert halls around the world, end with whimpers. Indeed, they are both structured in such a way that they build inexorably towards a hushed climax and are all the more powerful for concluding in thought-provoking quietude.
There was a peaceful, ethereal feel to the piece that opened the concert, Elizabeth Maconchy's Nocturne for Orchestra, written in 1950. It is the understated use of the harp and celesta that gives this work it's haunting power, troubling the restful charm of the night with something wistful but uneasy.
It was all wonderfully captured by the BBC National Orchestra of Wales under the masterful direction of its Conductor Laureate, Tadaaki Otaka.
Dutch violinist Simone Lamsma, dressed in a shimmering black gown, cut an imposing figure as she walked on stage with Otaka to perform Benjamin Britten's Violin Concerto.
Composed between 1938 and 1939, and revised in 1965, the concerto is seen as a deeply felt elegy for the Spanish Civil War.

Intense
This was a powerfully intense performance which captured the concerto's bittersweet lyricism and its often sinister sense of danger.
Orchestra and soloist were as one as they explored the edgy tension of the first movement, moving without a break into the pulsating beginning of the scherzo.
The orchestra was at its powerful best as it delved into the soulful heart of this movement, while Lamsma was captivating in the cadenza. She brilliantly developed a sense of foreboding and restlessness, painting a picture of a troubled spirit searching for peace.
The Passacaglia, where variations are built above repetitions of a theme in the bass, dazzled as soloist and orchestra traveled along its path of twists and turns and varying moods. The elegiac and poignant closing passage ended a compelling performance of this wonderful concerto.
Composed in 1910, Elgar described his second symphony as "the passionate pilgrimage of the soul." He also headed the score with these words by Shelley: Rarely, rarely comest thou, Spirit of Delight." Once again we realise that Elgar was a complicated, enigmatic man.
The symphony, which may be regarded as Elgar's act of self-revelation, is full of unsettling twists and turns, shifting moods and emotions.
Heartfelt
The programme notes told us that the work is particularly close to Tadaaki Otaka's heart. This was certainly a heartfelt performance with Otaka drawing from his orchestra a performance of Mahlerian intensity and Brucknerian ecstasy.
This was a searching, illuminating interpretation of this rich and complex symphony. It showed that only live performances can truly stir the emotions and stimulate the intellect.
There were many young people in the audience whose attention was held throughout this hour long exploration of the soul.
As the radiant music faded away, one felt that perhaps that Spirit of Delight had made a rare visit.
This excellent performance of Elgar's second symphony followed a gripping account of the composer's violin concerto at the hall earlier this month.
Whatever the future may hold for this splendid concert hall, one must fervently hope that it will continue to host classical music concerts of this world-class quality.
---
Support our Nation today
For the price of a cup of coffee a month you can help us create an independent, not-for-profit, national news service for the people of Wales, by the people of Wales.