Culture
Review: Becoming Dr Jones – A Wild Life by Rhys Jones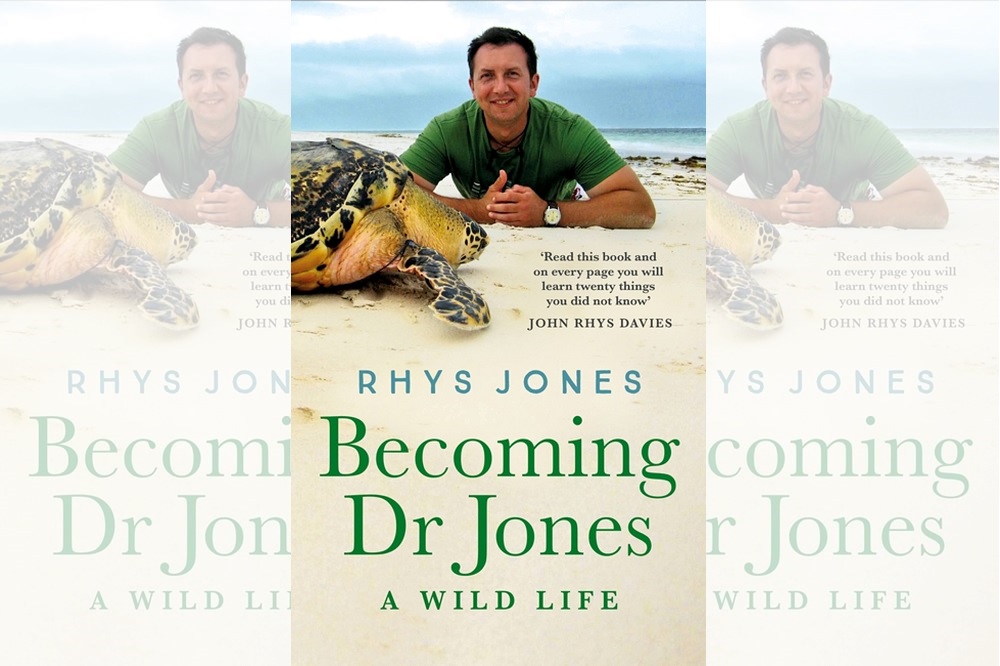 Catherine Duigan
Sometimes your childhood dreams can come true. Dr. Rhys Jones can justifiably be proud of his academic achievements, which are clearly set out in the first paragraph of the first chapter of his new book.
However, the real hero of this first volume of his biography is his mother, Chris, who brought him up as a single Mum on a council estate in south Wales in the late 1960s.
Together with her supportive parents, a love of nature was cultivated in a sensitive young boy who filled the living room with Lego and huge cardboard construction projects. A vast world of jungles and landscapes full of dinosaurs evolved inside a small head.
The book is well produced, and it is structured into chapters of variable length reflecting the progression of extraordinarily different interests and adventures. It does not include any photographs, but the text can certainly carry the graphic nature of the stories.
Charming Childhood
Rhys Jones has very evocative early memories of seaside seagulls and grass snakes, the smell of diesel trains and paint peeling from the Barry Island amusements. It is a childhood many of us can recognise, which adds to its pleasure. One suspects that Rhys still has many of the books which sparked his lifelong interest in wildlife and geography.
However, he was also inspired by TV programmes and obsessed with an army of superheroes. You do not have to be a fan of Indiana Jones to enjoy this book, but it certainly helps. A menagerie of animals developed around Rhys and when he grew up he hoped to live at the National Museum of Wales alongside Bertie, the bison.
This book is full of small ecological stories and facts as each encounter is subject to ecological analysis.  Even an evangelical visitor telling the story of the Ark does not go unchallenged by this young boy – how can 8 people house 13 million land animals on a single boat for 150 days?
School of Hard Knocks
School was a tough environment for Rhys as he struggled with undiagnosed dyslexia, but the annual school Eisteddfod helped him develop other talents, especially art.
He does not shrink from telling us about the hard knocks accumulated at high school and he is remarkably fair and understanding of some of the teachers who struggled with their responsibilities.  He also helps us understand dyslexia, where words are perceived as objects, not as symbols.
This is an inspirational and wise book about not giving up, just like Bilbo in The Hobbit. He tells us "we have our own lives to live and a choice about how to live them" and "we should spread our wings and soar, even if that flies in the face of the beliefs of our flock".
Rock & Roll
With few exam qualifications, Rhys pursued a post-school wild life combining work in pet shops with being a nightclub doorman, dancer, martial arts teacher and eventually a rock star as the lead vocalist for his band, "Night Stalker".
It seems entirely appropriate that his first experience of going on stage involved dressing in green Lycra tights as King of the Alien Munchkins surrounded by BMX Flying Monkeys.
We get insights into the music business, including the practicalities of recording at Maida Vale and Loco Studios, and the ruthlessness of record companies.
When the door eventually closed on his rock and roll career, Rhys made an apprehensive return to education, supported by an Access to Education Course. The spatial aspects of drawing and dissection provided his mental route into biology.
Telling Stories
"Everyone needs an origin story" and there is an opening for more stories that demonstrate how the natural environment in Wales and beyond, and our museums, have the capacity to inspire and motivate.
This book contains an extraordinary network of people and is a valuable account of growing up in Wales. It will be a significant contribution to the larger tapestry of social history.
Contemporary role models are very important for young people – you cannot be what you cannot see.  There are more Welsh ecologists, nature conservationists and environmentalists, including women, who could write a similarly captivating biography.
Rhys' book has the capacity to inspire future generations, but I hope it also motivates other scientists to tell their own stories.
Positive thinking
The book climaxes with intense striving for academic achievement. The Holy Grail seemed to be getting the chance to walk the wood panelled and marble corridors of Cardiff University as a Zoology student.
However, Rhys demonstrated throughout that achievements in life are strongly related to personality traits like perseverance, positive thinking, integrity and resilience.
Please do buy this book for someone who needs encouragement to overcome anxiety and imposter syndrome.
But what is success? Doing the things you love? Achieving your own goals whatever they may be? Being loved and supported by friends and family.
Yes, young Dr. Jones you have done very well so far, and we look forward to seeing what you become in the next installment of your biography.
Becoming Dr. Jones – A Wild Life is published by Headline Publishing Group and is available from all good bookshops.
---
Support our Nation today
For the price of a cup of coffee a month you can help us create an independent, not-for-profit, national news service for the people of Wales, by the people of Wales.